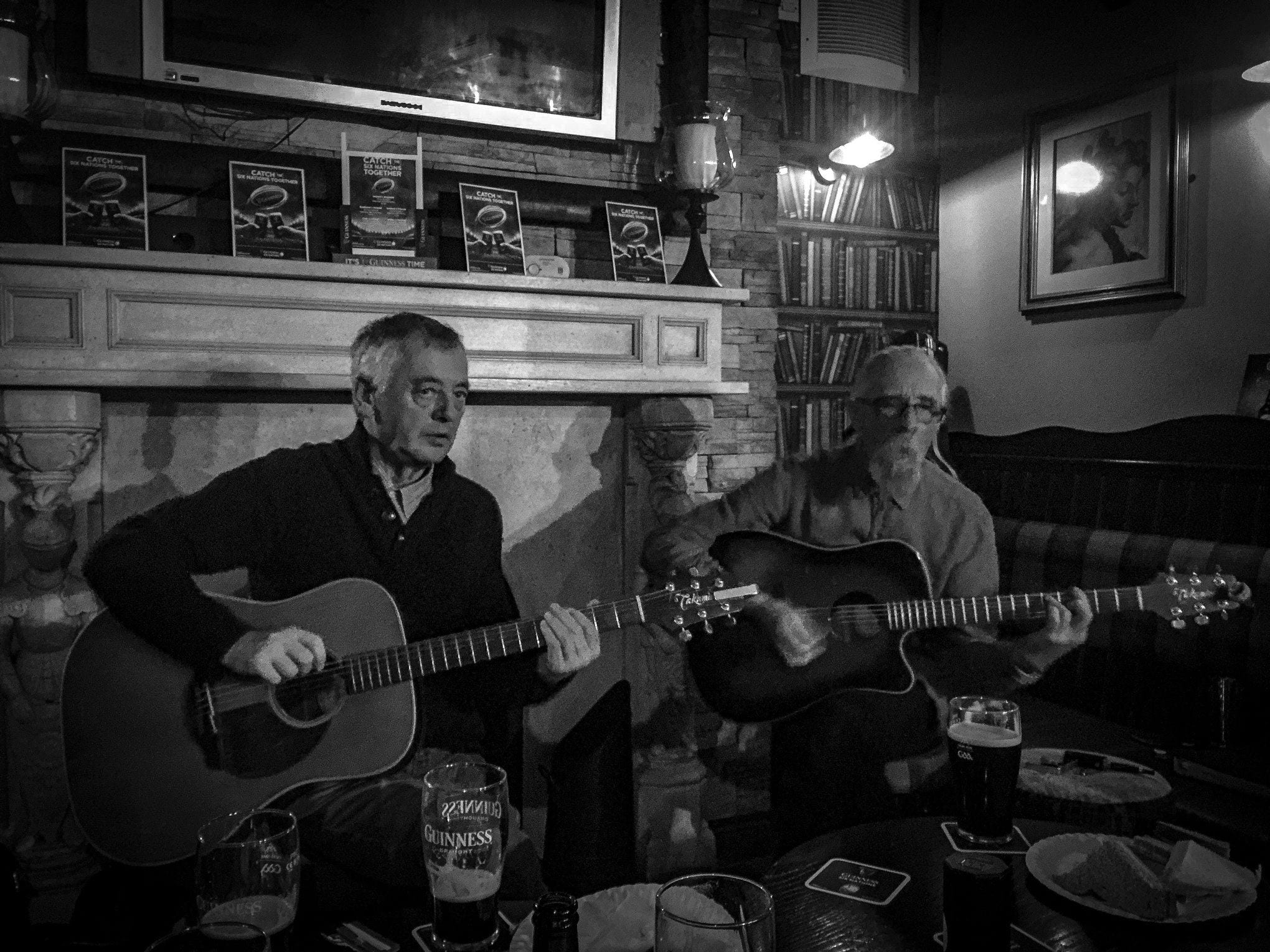 The Toby Jug, a long established family bar situated at Irish Street corner in Armagh City has introduced a new 'Sunday Night Music' session.
Hosted by some of Armagh's best known musicians it's definitely a session not to be missed.
With musicians such as Mick And Laura Mccool (2nd Drawer Down) Paul Meehan (Hatchjaw) The Vallely Sisters, Aidan McGillion (Villiers and the Villans) Doc Doherty (Villiers and the Villans) Mal O'Neill (Hatchjaw), Helen Murphy (For Folks Sake) and John Devlin (Armagh Music) partaking in the session there is a wealth of musical knowledge and experience to help any budding or veteran musician that wants to take part.
The aim of the session is to have somewhere that musician can come and join in and not feel any pressure to lead the tunes or Perform for an audience.
The session is also a great place for people to meet other like minded people and pick up a few tips regarding playing live and learning by watching other musicians.
The sessions welcome all levels of musicians and singers; there is no hierarchy of musicians it's about having fun and if you're lucky pick up new skills.
Music is the only thing that crosses all creeds, cultures and nationalities. No matter who you are or where you're from, music has had some influence on you.
We want people to feel welcome among the group of musicians and that is why we offer an open session.
People are invited to come in-and enjoy the music, even if you don't sing or play an instrument feel free to come along and enjoy the Sunday Session. Requests are welcomed and even encouraged.
The Music Session will commence every Sunday evening in The Toby Jug front bar from 6pm onward.
In the Toby Jug we don't just offer top class music to savour we also have some mighty fine top class spirits.
We have a vast range of gins and some tasty tonics to tantalise your taste-buds.
When it comes to whiskey we carry the old Irish and Scotch favourites Jameson, Bushmills, Powers and Bells along with the new Roe and Co. for those of you who like to travel further afield we have Jack Daniels and Bullet Bourbon.
The vodka doesn't like to be out shined so we have the old faithful Smirnoff accompanied by Sweden's finest Absolute.
If you're up for an adventure we have KetelOne vodka and Belvedere Vodka and a nice cheeky Elder-flower tonic is the perfect accompaniment for these sharp numbers.
The beer pumps are poised and ready for the thirsty drinker. Magners, Rockshore, Carlsberg, Harp, Smithwicks and every tourists favourite Guinness are on tap. We carry a large range of bottled beer including Heniken, Coors Light and Desparados to name a few.
With our cosy comfortable bar and lounge you are guaranteed to find and savour a nice cold drink.
If you're not one to hide from the rarely seen Irish Sunshine, we have a beautiful beer garden that's open all day. Partially covered with a crisp green lawn and picnic tables, you won't feel like you're missing what good weather we are enjoying.
We show all major sporting events and you can even enjoy the horses on Tv every Sunday.
We could rave on all day but the best way to discover the joys of Toby Jug is to call in and have a drink.
fb.me/musicsessionsinthetobyjug
Sign Up To Our Newsletter