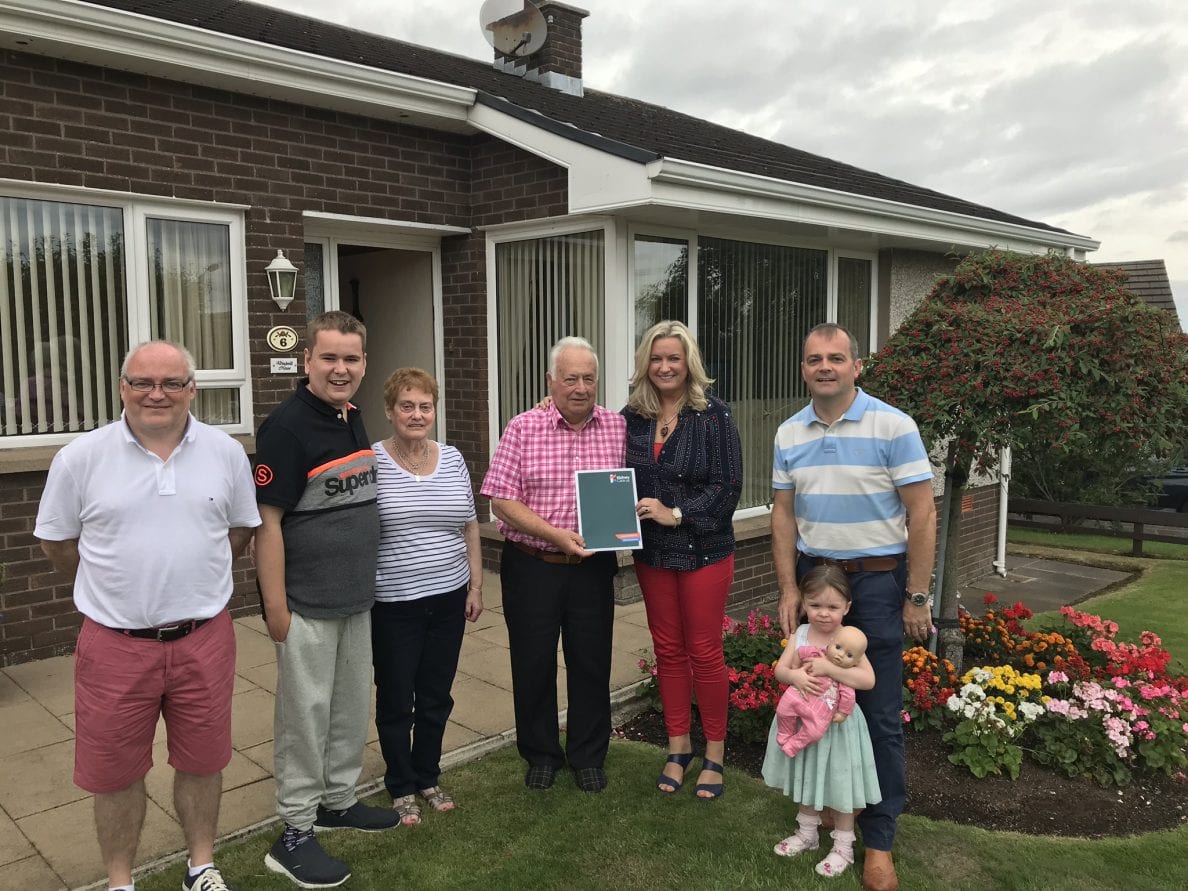 Armagh couple Matt and Doreen Clarke have made a generous donation to help support local kidney patients and their families.
Surrounded by their family and friends Matt, who receives renal dialysis at Daisy Hill Hospital in Newry, and his wife Doreen, celebrated their 50th Wedding Anniversary in July.
In lieu of gifts the couple asked their guests to support kidney patients by donating to charity Kidney Care UK.
Thanking the couple Jo-Anne Dobson, Kidney Care UK Charity Ambassador described their donation as a 'Golden Gift' to Matt's fellow kidney patients.
Jo-Anne said: "Making a donation to a charity is a special and personal gift, but it's extra special for a kidney patient to donate to support their fellow patients.
"Matt was an amazing support to my son Mark as they received their dialysis diagonally across from each-other at Daisy Hill Hospital.
"Mark was on dialysis for seven months after losing his previously donated kidney and until March this year when we underwent surgery together to enable me to donate him a kidney.
"Throughout that time Matt was a constant source of craic and banter and it was so lovely to catch up with him at his home recently where alongside his family Matt's little granddaughter Grace presented me with a donation which will make such an amazing difference to the lives of local kidney patients.
"It's an honour to meet and support kidney patients and their families, so many of whom are going through some of the most difficult times in their lives.
"The continued support of organisations and individuals like Matt and Doreen is vital to enable us to continue to be the voice for people affected by kidney disease.
"Thanks to Matt, Doreen, their family and friends for all their support and for helping us to make sure that no-one faces kidney failure alone."
If you would like to know more about the work of Kidney Care UK and how you can support the charity you can contact Jo-Anne Dobson via ambassadorni@kidneycareuk.org.
Sign Up To Our Newsletter