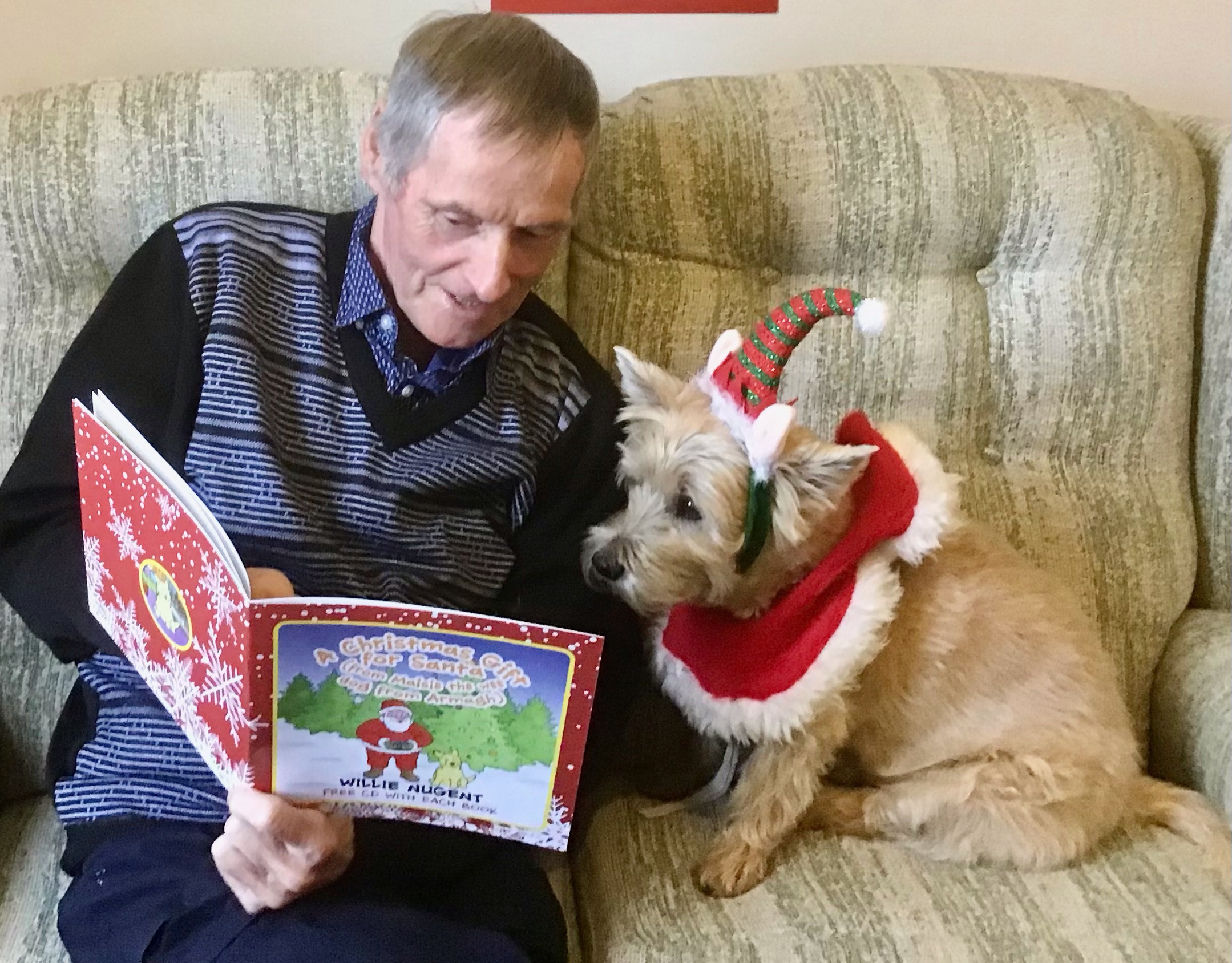 It has become almost as traditional as Georgian Day in heralding the countdown to the Christmas season to the good folk of Armagh!
Yes, it's that time of year again and our own champion fundraiser Willie Nugent has delivered for all the boys and girls once more!
The latest instalment of his festive fun and frolics by his canine companion Maisie is hitting shelves once more.
And again charity will be the big winner.
This time round, however, if you decide to buy a book you'll also receive a CD absolutely free!
Willie's new book is called 'A Christmas Gift for Santa (from Maisie the Wee Dog from Armagh)'.
They cost just £5 each and are a sure-fire hit with the children each year.
On this occasion, all proceeds from the books will be divided between Marie Curie and the Alzheimer's Society.
Willie is able to make such a generous promise thanks to his sponsors Nugent and Gibney Ltd, who are covering all costs.
"It means every penny raised will be going to the charities," said the delighted Armachian.
Willie would like to thank Nugent and Gibney Ltd , Trimprint, Dublin City Hub and his illustrator Simon Goodway for their help.
The books, which are sure to sell fast, are on sale at outlets across Armagh city, including Curran's Spar Shop, Raffles, Macaris, Trimprint, Gazette, Dessie's, TG Hawthorne, Pet World, The Wax Pot and Armagh Bloom.
Go on, treat you little ones this Yuletide and 'Yule' be helping to ensure this really is the season of giving as your fiver is put to great use by two great charities which do so much in our local community.
Sign Up To Our Newsletter