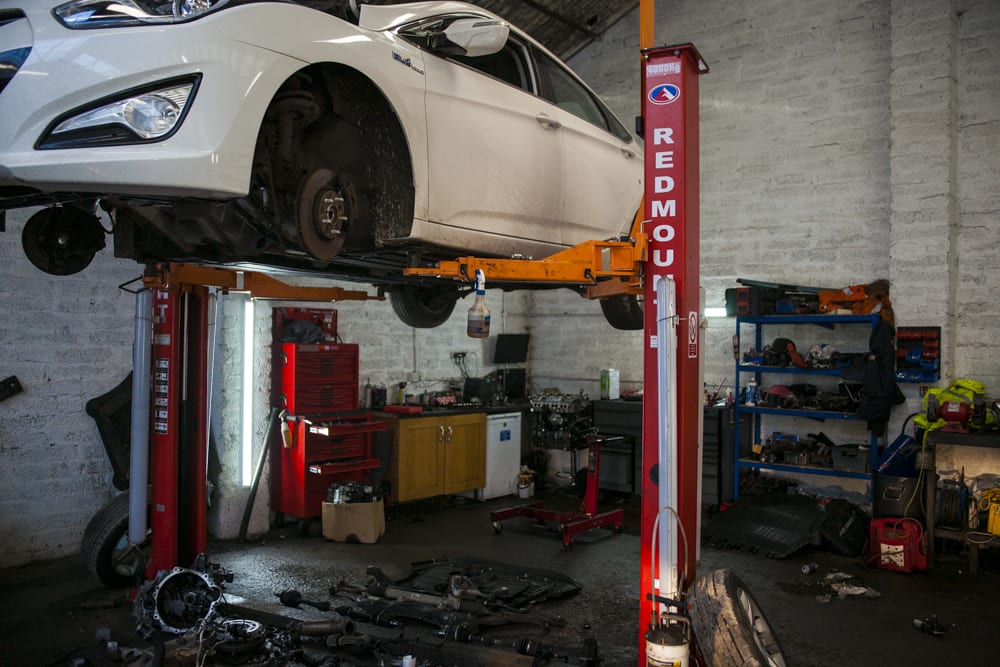 One Armagh business is offering a helping hand to those in the front line of the NHS who are fighting the Covid-19 pandemic – despite having shut up shop completely.
McKinney Motors are doing their bit by offering free servicing and one hour labour to keep these important staff members on the road.
And they're opening up just for day a week for that specific purpose.
Paul Gordon, whose mother was a care assistant and father, an ambulance driver, told Armagh I: "We have been inundated with requests.
"All our guys are at home as we are closed but we are bringing them in one day a week, just to do this," he said.
"We have offered one day a week, when a mechanic will be dedicated for small jobs, say like rattles, brake pads, tyres, things like that, it is just to get them back on the road and make sure they can get to their work."
McKinney Motors are offering NHS staff diagnostics on their vehicle and a full hour of labour for free.
Paul added: "We had one girl, she came in when the engine light came on in her car, she is afraid of breaking down on the way to or from work at night.
"So we can run diagnostics, if it is something simple we can get it sorted, if not then we can try and arrange something to get it sorted."
With the current backlog in MOTs, Paul said that some vehicle may not have been serviced for up to 15 months.
"At this point, it is all about the whole community pulling together and everyone doing what they can, the small things all count up," he added.
"We would not normally do a lot of work for the public, the garage would be used mostly for our own vehicle for sale but at times like this it is important to do your bit."
You can get in touch with McKinney Motors through their website here.
Sign Up To Our Newsletter