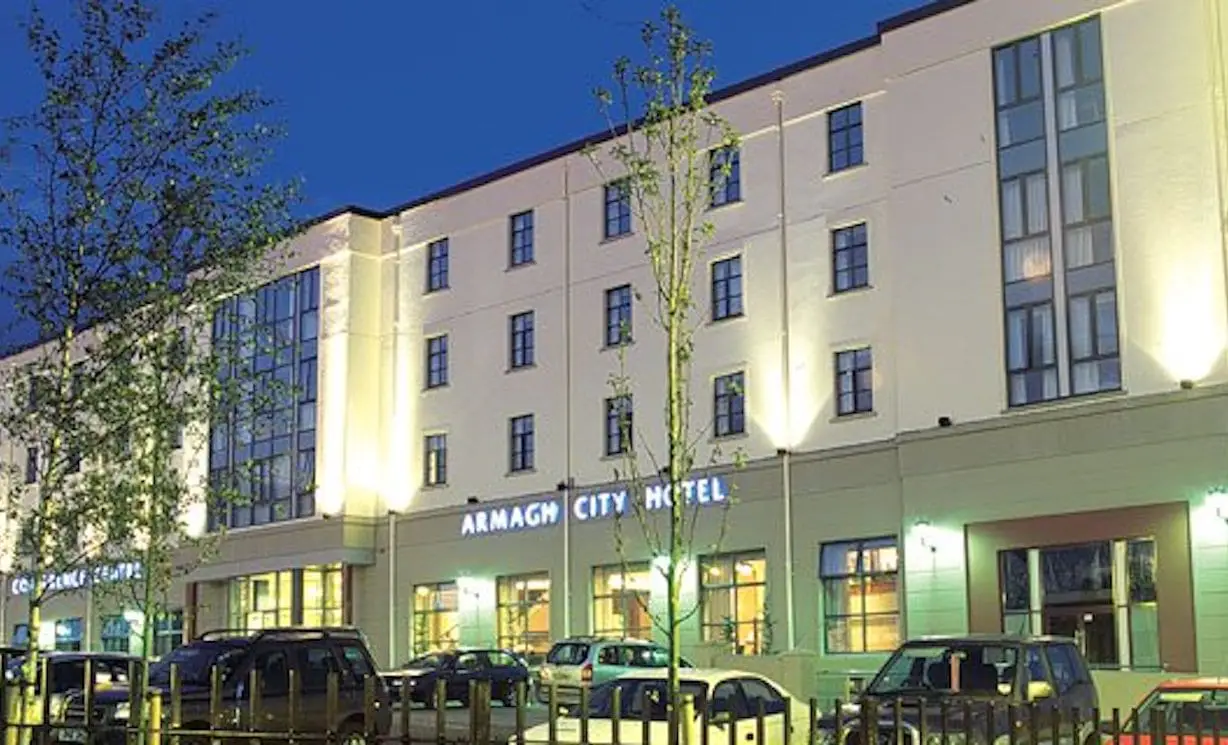 An Armagh businessman – who suffered a stroke and then required a quadruple heart bypass two years later – is hosting a special night of entertainment to give back to those who helped in his time of need.
Kieran McAnallen – who owns the Armagh City Hotel – is the chairman of the Armagh Tigers Charitable Trust.
And the Trust is planning a star-studded night of entertainment, when it hosts 'An Extraordinary BBQ Festival & Auction'.
It will take place at the City Hotel on June 29, and the money raised will go to 'Stroke & Heart Research – Craigavon Area Hospital'.
The proceeds of a raffle on the night, meanwhile, will be donated to 'Daisy Lodge Cancer Fund for Children'.
A spokesperson for the Tigers Charitable Trust explained: "This event will prove to be an occasion like no other, with music and dancing, food and drink, laughter and the feelgood factor of raising funds for two exceptional charities.
"This event has been a project close to the heart of Kieran McAnallan.
"Kieran took a stroke in 2016, followed by a quadruple bypass in Easter 2018.
"As a result of his experiences and as Chairman of Armagh Tigers he is in the perfect position to organise this fundraising event to acknowledge the work done by Dr David McEneaney and the great team at Craigavon Area Hospital, and Mr Alastair Graham at The Royal Victoria Hospital, Belfast.
"Most of his time was spent in Craigavon and this event has been planned in support of the great work done by the stroke and heart team."
The Armagh Tigers Charitable Trust are delighted to announce the musical line-up for their BBQ Festival.
The evening of entertainment will get underway from 7pm compered by Country Music's Sean Wallace who will introduce a first class line-up of artists such as Patrick and Conor O'Sullivan, Hugo Duncan, Farmer Dan and his Band, Olivia Douglas, Boxcar Brian and Gary Gamble and more.
Taking to the stage at 11pm and headlining the show will be father and son entertainers Dominic and Barry Kirwan and their Band.
As for the menu, visitors will be treated to a veritable feast. The barbecue will be cooked by Armagh City Hotel chefs and include steak, beef burgers, sausages, chicken fillets, loin chops, mixed kebabs, cajun salmon, sweet potatoes with a wide selection of salads.
And this will then be followed by a selection of desserts to choose from and a glass of red or white wine.
Tables will be seated for ten people, and there will be a full stage and a dance floor. Tickets are £40 each. Individual tickets can be purchased or in tables of 10 and are available from Armagh Tigers Charitable Trust members or Armagh City Hotel Reception Tel: 028 3751 8888; Kieran: 07771 654700; Colm: 07851 648270; Kevin: 07711 527777; Dean: 07802 672 598; or Fergus: 07714 218477.
Patrons are advised to book early as this is sure to be a sell-out evening for two worthwhile causes.
Sign Up To Our Newsletter