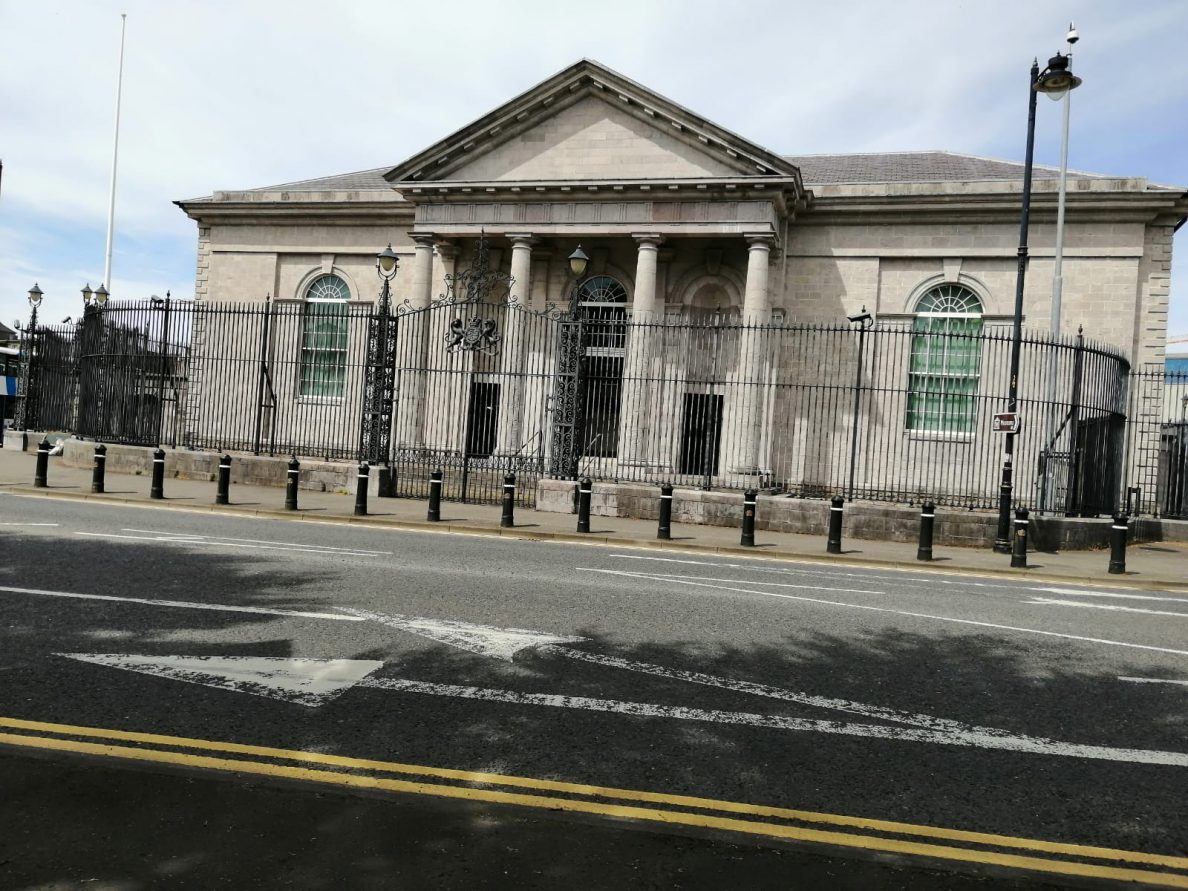 An Armagh man who resisted police and engaged in disorderly behaviour at 2am amidst a neighbour dispute has been fined £350.
Ignas Stankevicius, of Castle Street, appeared before Armagh Magistrates' Court, sitting at Newry on Tuesday, via video-link from his solicitor's office.
The 38-year-old mechanic – who is originally from Lithuania and has been employed as a mechanic for 18 years – appeared before the court charged with disorderly behaviour, assault on police and resisting police.
Stankevicius had entered a guilty plea to all charges.
The court heard that on May 29 of this year, at around 2am, police attended an address on Castle Street Armagh. The defendant was stood outside the address and "demanded to know why police were there."
The defendant shouted and swore several times, "complaining about the resident of the house."
He subsequently became "more irate" and police noted that members of the public in nearby houses had come out. The defendant then began to kick the door of the property.
Police then attempted to escort him away from the area but he "slapped their hand away and struck out at them with his left arm, connecting with a constable's shoulder. Police brought him to the ground and he continued to strike out and kick.
Stankevicius' defence solicitor, Oisin Toner, stated that his client has been a "constructive and productive member of society since he's lived here."
"He is extremely remorseful and that's confirmed and also corroborated by his guilty plea at the earliest opportunity."
He explained that Stankevicius is living with his elderly mother and, of late, residents in neighbouring flats had been causing issues that had been attracting the attention of the police.
One of the neighbours had reportedly "posted signs written in his own blood having slashed his wrists."
Mr Toner added that his client was extremely frustrated on the night in question by police "inaction" towards the issues in the area. He had also consumed alcohol which would go "some way" in explaining his action's relating to the charges.
District Judge Anne Marshall commented: "No matter how frustrated he got, nothing excuses striking a police officer and continuing to strike him repeatedly when he's just out doing his duty."
For the charge of disorderly behaviour, Judge Marshall imposed a fine of £100, for the assault on police – £150, and for the resisting police – £100, leaving a total fine of £350, with the defendant having 16 weeks to pay.
Sign Up To Our Newsletter