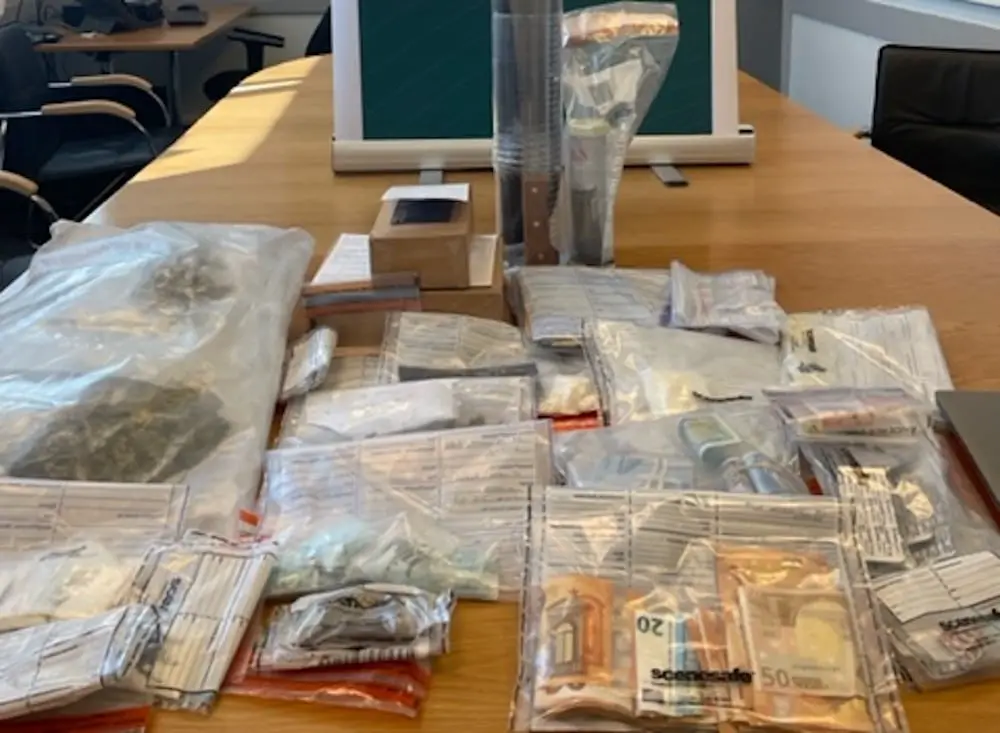 Two alleged drug dealers were remanded into custody on Monday accused of dealing in the "full spectrum of illegal drugs."
Refusing to grant bail to 30-year-old Paul Harte or Robert Flynn (22) at Newry Magistrates' Court, District Judge Eamon King said he was in "no doubt that this was a considerable operation involving two jurisdictions and a substantial amount of drugs and money."
Harte, from the Cathedral Road in Armagh and Flynn, from Cullenbeg Park, Mount Mellick, Laois, appeared at court by video link from police custody where they were charged with a total of 13 offences.
In addition to single counts of having a prohibited weapon, namely pepper spray and having criminal property, the pair face a total of 11 drug offences accusing them of possessing, supplying and possessing with intent to supply class A, B and C drugs including heroin, cocaine, LSD, ecstasy, cannabis, amphetamines and diazepam.
Constable Glasgow told the court how the charges arose following an intelligence lead search of Harte's home where in addition to the drugs themselves, cops uncovered "a large amount of cash in sterling and euro as well as drug dealing paraphernalia."
According to police estimates, the seized cocaine was worth around £10,000 while the global value of the entire seizures was just below £21,000 in addition to the 1,300 cash seized in both pounds and euros.
"Police are concerned that they had significant amount of drugs and money and if released, they will try to recoup those losses," said the officer.
While the pair's defence solicitors submitted that bail conditions could be tailored to address police concerns, District Judge King said they allegedly had the "full spectrum of illegal drugs" and warned that "people who become involved in this type of activity….when they come before the courts they can expect to be dealt with in a serious manner."
Refusing bail due to the risk of further offences, the judge remanded them into custody and adjourned the case to September 6.
Sign Up To Our Newsletter