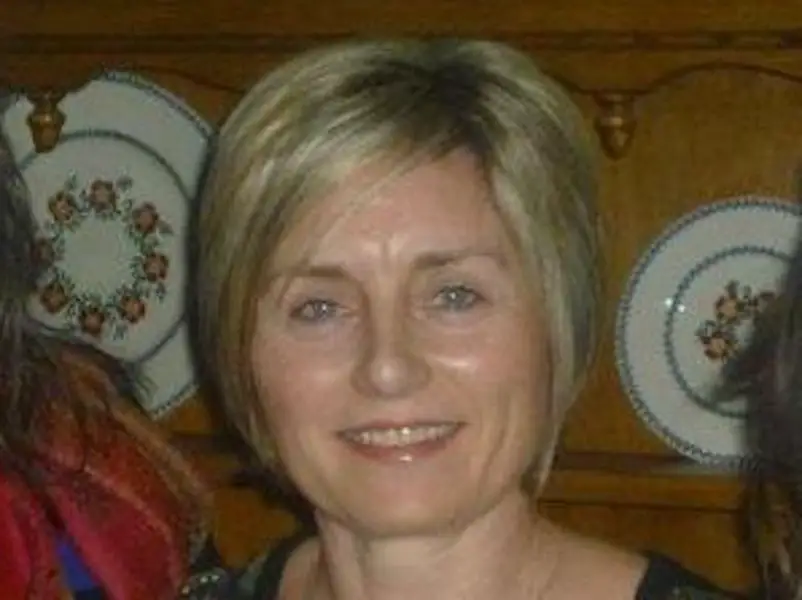 Tributes have been paid to a popular Co Armagh woman who has passed away peacefully at hospital this weekend.
Mother-of-two Pamela Johnston was a familiar figure in Armagh for many years.
She spent her working life in the city and was known by many and was a friend to all.
Pamela, from Mullabrack Road, Hamiltonsbawn, passed away at Daisy Hill Hospital in Newry earlier today (Sunday).
She would have celebrated her 56th birthday in just a few weeks time.
Married to Andrew and a loving mother to Adam and James, Pamela was a cheerful soul who always had time to stop and speak, a friendly wave, an encouraging word.
Always smiling, for Pamela her family were her world, her boys her pride and joy.
She worked for many years at the Ulster Gazette on Scotch Street in Armagh, where she was an advertising sales executive, before assuming the role of advertising manager.
Her work brought her into close contact with many within the local business community in Armagh and beyond. Pamela's was the friendly and reassuring voice at the end of the phone, the well-known figure to be seen calling with potential customers, there to advise and give them the best deal possible.
She was hugely respected within Armagh and much further afield.
After devoting much of her working years to the Gazette, she would remain on Scotch Street for her next role.
That step would take her the short distance to Lila's Fashions, owned by the Hawthorne family, Pamela of course being a Hawthorne by her maiden name, a much-loved daughter of Isaac and Lorna.
Again Pamela possessed all the necessary skills required for the position – an outgoing personality, a genuine interest and a wish and willingness to help.
She was a real people person and always took great pride in her appearance and was immaculately turned out.
News of Pamela's passing this afternoon has been met with a true sense of disbelief and genuine sadness at the loss of such a talented and trusted individual who offered so much to the Armagh community.
There have been numerous beautiful, apt and touching tributes paid on social media.
One said, "Pamela was a beautiful person inside and out, always smiling", while another added: "Pamela was a lovely girl who had time for everyone."
Ulster Unionist Councillor Jim Speers commented: "It is with great sadness that I learned yesterday of the sudden passing of Pamela Johnston.
"Pamela was a shining light of what life was all about. A compassionate lady who was highly respected within the entire community, always had a friendly smile, and enjoyed a chat with everyone. I express my heartfelt sympathy to the entire Johnston and Hawthorne families. I have lost a good friend."
Funeral arrangements have not yet been confirmed.
But the family have directed that donations in lieu are being accepted for Cancer Research, c/o R Warnock Funeral Directors, 19 Forest Park, Markethill BT60 1QS.
To Pamela's heartbroken family, husband Andrew, son Adam and partner, Sarah, son James and his wife Hannah, parents Isaac and Lorna Hawthorne, sister Janice, and brothers Rodney and Alan, we extend our heartfelt sympathy at this very difficult time.
Sign Up To Our Newsletter