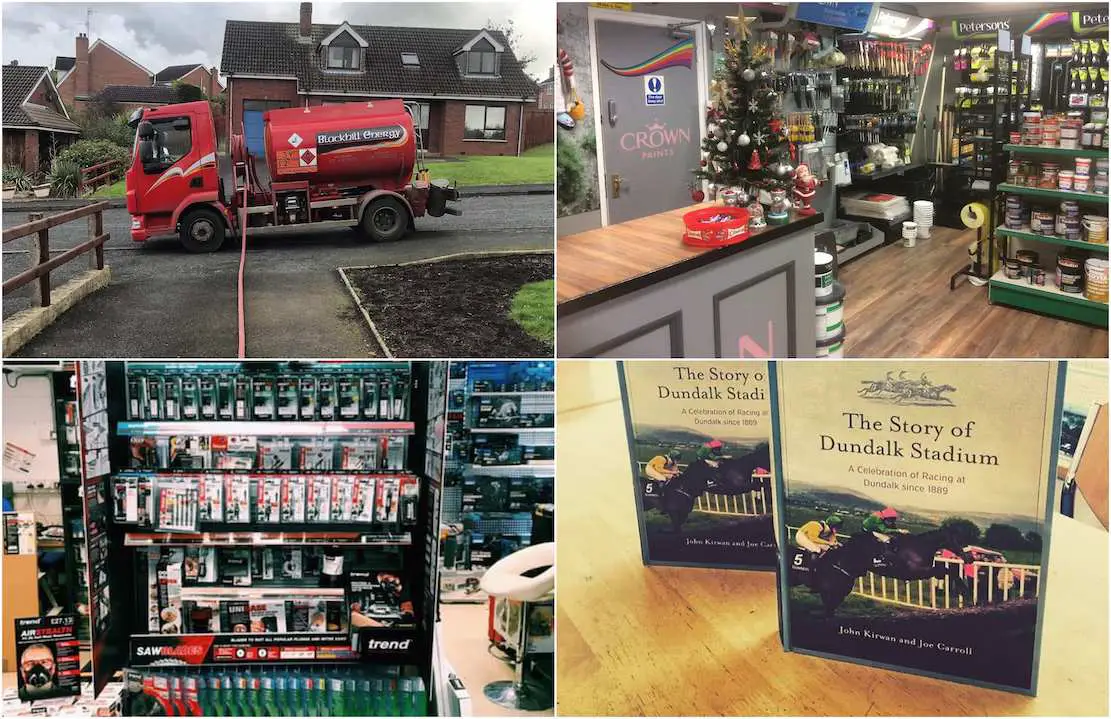 With 12 days until Christmas Eve, we at Armagh I have decided to offer you up an alternative festive list of potential gifts this year.
For those of you who have left it a little later than others, here a few different ideas, outside the normal aftershave/perfume and socks classics.
From filling the coal bunker or the oil tank for a loved one to painting the home for a fresh start to the New Year, we have something different from five independent businesses across the Co Armagh…and beyond.
Blackhill Energy
With Christmas almost upon us, everyone is rushing to make sure their gifts dazzle and delight.
We understand that it can be tough finding the perfect gift for your friends and family, especially with the shops jam-packed with likeminded customers.
Everybody knows the usual stocking fillers to get – the fluffy socks and the flannel pyjamas – but here at Blackhill Energy we believe there are other gifts worth giving – like the gift of warmth.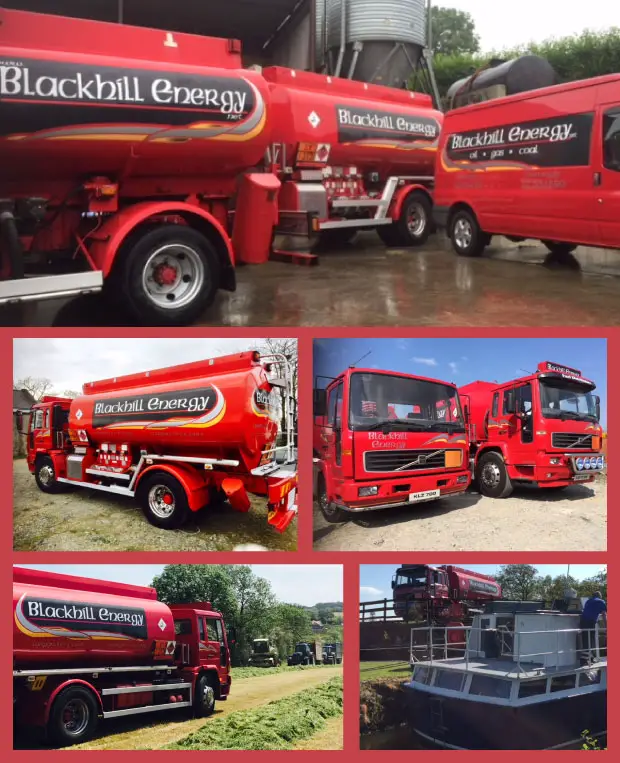 No, we don't mean the heat pads you stick in the microwave or the handwarmers from your favourite £1 shop. And before you start thinking if you've been naughty or nice, we think Coal is the one gift that will warm the home and heart this Christmas.
Yes, you're right, coal is the traditional threat from Santa but in these times when traditions are changing and people are looking for the less wasteful and more practical gift options – what says I love you more than a warm roaring fire (with perhaps some mulled wine).
At Blackhill Energy, based in Lurgan, we stock a wide range of coal types including smokeless and doubles. We also have slack, logs and sticks.
So before you waste your money on the usually smelly sets and flammable PJs, why not consider the real meaning of Christmas and give a loved one a practical gift, the gift of warmth.
Blackhill Energy, Unit 7, Annesborough Industrial Park, Lurgan. Visit the website here.
Deluxe Paint Shop
A higher quality of living…
We believe the home is the centre of all our worlds. A place to relax, a sense of familiarity, a place filled with memories that we share with our loved ones. With the new year almost upon us we will soon be making New Year Resolutions, a new start and we are here to help…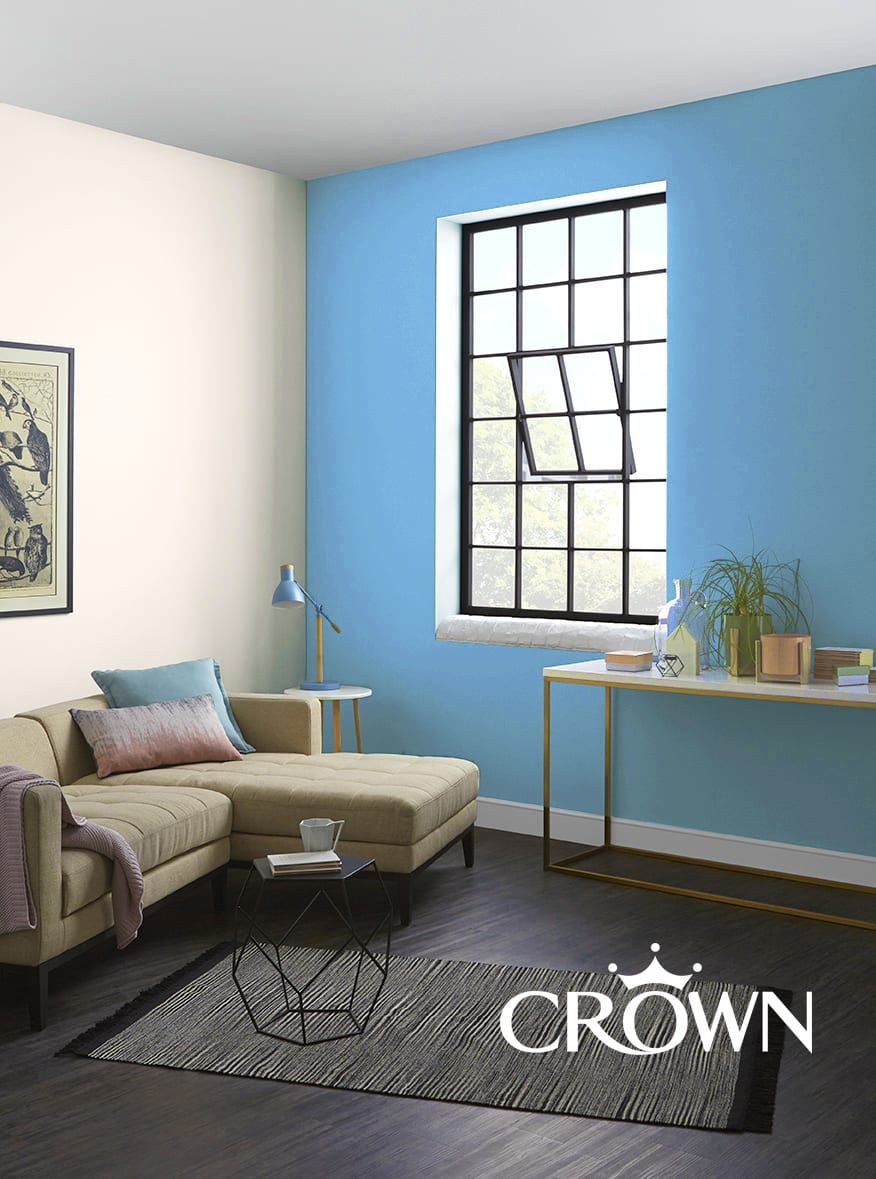 Here at the Deluxe paint shop we want to help as many people as we can to fulfil their vision in 2020 of how their home should look. For the whole month of January, we are going to offer you the chance to create a blank canvas with two amazing offers. We are offering our customers the chance to pick up 10 Litre tubs of Macphersons Matt white paint for just £14.99!
This paint is perfect for freshening up ceilings, covering up that colour you were never happy with or for brightening up a room. All our paint is trade paint, meaning it has much more body that traditional retail paint so two coats should do the job and you won't have to spend all paint and you can get back to doing the things you love.
At the Deluxe paint shop our products get the job done right which is why we have the same happy customers coming back time and time again for over 25 years!
Our second amazing offer is Macphersons Eclipse White which comes in large 15 litre tubs. This paint is perfect for covering newly plastered walls and ceilings because it is a little chalkier than normal paint and therefore doesn't just soak into the walls  meaning you can get the job done quicker and cheaper, and for the entire month of January, we are offering at a very special price of just £19.99!!
Both these offers will give you a neutral ground from which you can from one of our 30,000 colours! No one likes not knowing exactly how their chosen paint will look when it dries so come on in and see our amazing colour mix display board where you can see 147 finished colours so that you are completely happy with your choice.
Whatever your vision is for your home we are here to help. With over 50 years for painting experience to call upon we can provide advice for any of your problem areas. No matter what you need our friendly staff are here to help. So why don't you pop in, in January and see what we can do to make sure you get what you want out of 2020!
Why not call in today and enter our free draw to win an amazing Deluxe Hamper, loaded with goodies!
Check Deluxe out on Facebook here.
Killeen Hardware
Make Killeen Hardware the practical gift that keeps on giving all year round.
It may be 35 years since Killeen Hardware first opened its doors, but despite this passage of time, one constant remains – customer service.
The family-run builders' merchant is rightly proud of its philosophy for quality, value and choice. While products have developed and the industry has changed significantly, these three areas have been central to the company's success.
That is highlighted by a sign above the door in the main superstore, which simply states – 'If you aren't satisfied, tell us. If you are, tell others'.
Established in 1983 by Kenneth and Philip Hughes who both  remain Managing Directors, the company has grown at a steady pace over the years, resulting in a major refurbishment to Killycopple Road on the outskirts of Armagh, in 2007.
This impressive three-acre base includes a 15,000sq ft superstore that incorporates a door centre, stoves and fireside showroom, workwear section and a power tools centre of excellence.
In addition, there is a separate Bathroom Centre as well as a specialist garden machinery centre. The company even delivers coal locally!
"We have grown our product range to meet the needs of our customers," explained David Hughes, company Director.
"The customer comes first at all times. We genuinely want to help them find the right solution and, in order to do that, we need to understand what the client wants and what budget they have."
It is an approach that works, and we strive to ensure our team of staff is knowledgeable in all areas.
"We pride ourselves on our excellent customer care, fast delivery, quality products and competitive prices. But we also listen to the customer and always try to improve in any way that we can. We wouldn't be here without their continuing support, and for that we are thankful," added Philip.
The knowledgeable and attentive team of staff is kept on their toes at Killeen Hardware. With a constantly evolving product range, the team works closely with suppliers and manufacturers to ensure they have the information to advise customers properly and offer the best solutions.
Long service is the norm for staff at Killeen Hardware and that has created a friendly atmosphere within the family-run company.
Therefore, why not add Killeen Hardware onto your Christmas shopping list and call in today to see what stocking fillers we have for the workman (or women) in your life.
Do they really want aftershave and perfume. Socks or stockings. Fill a Christmas stocking today from Killeen Hardware. 
Check out the Killeen Hardware website here.
Dundalk Stadium
If your loved one is a racing enthusiast, then we have found the perfect gift for you to get them. This December Dundalk Stadium launched their newly published book "The story of Dundalk Stadium".
Following a recent launch night held at Dundalk Stadium and going by the number of sales on the night, this book is set to be a sell-out success. 
Subtitled "a celebration of horse and greyhound racing at Dundalk since 1889," this book offers an in depth insight into the history of this iconic stadium. Said by one reader "a wonderfully weighty and substantial body of work and a detailed recording of the Dundalk Stadium story."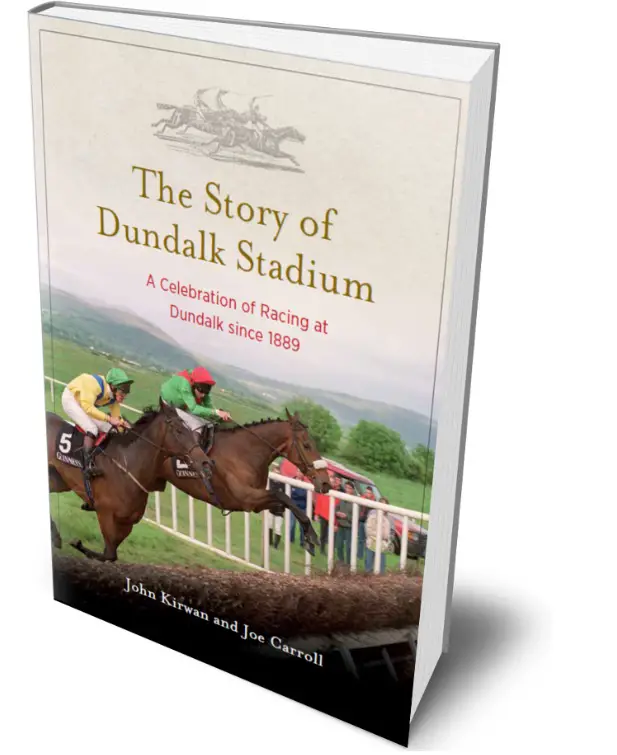 Put together by a highly talented team of journalism professionals, this hard back book was written by horse racing expert, John Kirwin from Bellewstown and renowned sports journalist and former editor Joe Carroll and edited by local historian, teacher and lecturer, Fiona Ahern. 
This book is a treasury of facts and information that will inform and entertain all who share an interest in the stadium and racing alike. It records the story of Dundalk Stadium and the coming together of Dundalks two great racing traditions : horse racing which has taken place at Dowdallshill since 1889 and greyhound racing which – after almost seventy years in its former home at The Ramparts – is now thriving in one of the country's finest facilities, Dundalk Stadium. 
With every purchase of the book "The Story of Dundalk Stadium" you also receive a free admission ticket worth €15 to use anytime in 2020. 
The book is only €20 to buy and is available at Dundalk Stadium or alternatively you can buy online @ www.dundalkstadium.com/booktickets. The Perfect Christmas Gift.
Action Cancer Lurgan
Winter is coming!
This Christmas why not give the gift of giving?
This winter I'm donating lots of my pre-loved outdoor gear
If you're an outdoors lover you might find you have a decent collection of warm winter kit. Do you have any spare bits and bobs you wouldn't mind donating? Have a scout out for your pre-loved but clean and usable outdoors gear – this is a great excuse to clear out your kit cupboard, too, or even to donate an item if you're getting a new version for Christmas. And what a great way to have a clear out and help keep someone warm in the winter weather?
Your local Action Cancer branch Urgently need stock at 34b Market Square, Lurgan.
As the colder weather fast approaches we are in need of jumpers, coats, shoes and boots to help stock our store, please help us raise vital funds to help those who have had a cancer diagnosis.
So if you have a few items to spare then pop along to our shop and say hello and if you can gift aid your donations then even better.
Save lives and support people with a cancer diagnosis in your community.
Call in today or phone 028 38317604 or email lurganshop@actioncancer.org
Who We Are
Action Cancer is Northern Ireland's leading, local cancer charity. Our mission is to save lives and support local people through cancer awareness, prevention, detection and support. We provide the following services:
In Northern Ireland someone receives a cancer diagnosis every hour of every day and one in two of us will receive a cancer diagnosis in our lifetime. While cancer rates are on the increase, early detection and improved treatments mean that survival rates are improving. Our services have never been needed more
For more info call 028 9080 3344 or email info@actioncancer.org
Sign Up To Our Newsletter