The Armagh GAA Health and Wellbeing Committee will host an open day and conference in the Ceannáras building at the Athletic Grounds on Saturday, May 9, at 10am.
The main focus of the day will be on mental health and wellbeing and associated matters.
A number of health and wellbeing agencies will also be present on the day, including Mens Sana Health from Portadown, Action Cancer, Stroke Association and the Samaritans.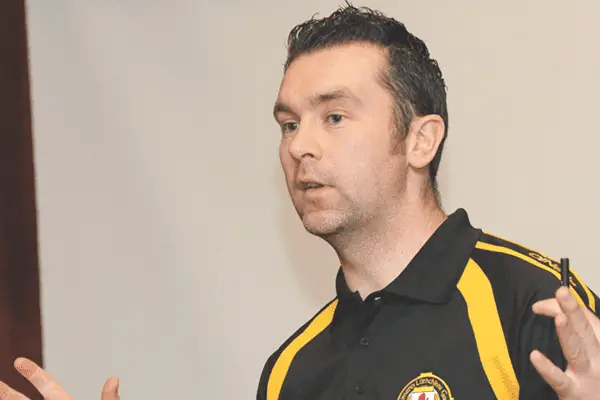 The Samaritans will focus on suicide awareness and prevention, and there will be a representative of the organisation present to address those in attendance.
Age NI will also have information leaflets for all those in attendance.
The keynote guest speaker on the day will be Armagh All-Ireland winner Oisín McConville.
The conference is open to all GAA members and non-members in Armagh and to anyone who may have an interest in promoting health issues within GAA and sports clubs.
Picture: Former Armagh All-Ireland winner Oisín McConville will be the keynote speaker at the conference.
Read more news:
Jail for man who had sex with family dog
Charity swim to raise thousands for Marie Curie Cancer Care
Councils overwhelmed by number of abandoned animals
Community to mark 70th anniversary of end of World War II
Work complete on £15.5 million Craigavon Hospital development
Sign Up To Our Newsletter