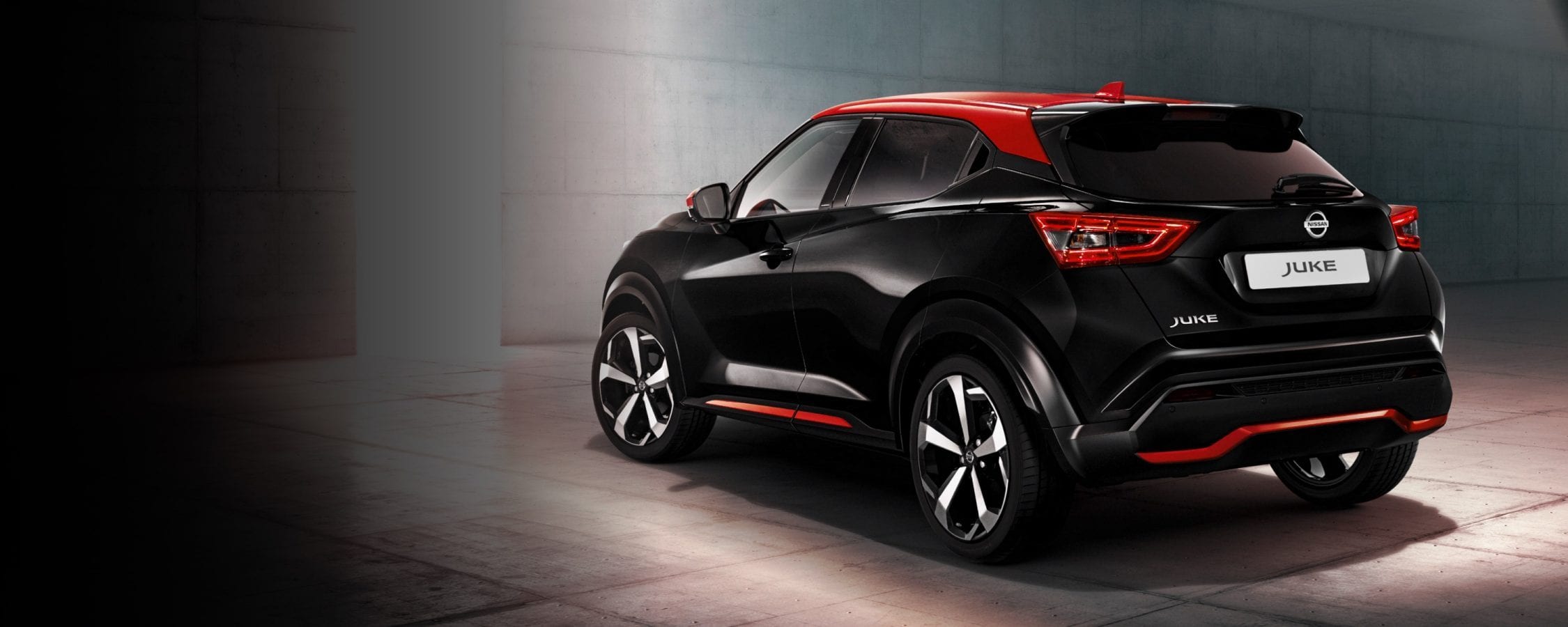 It's here – The new Nissan Duke and Armagh I size it up.
Since its launch in 2010, the Nissan Duke has found a new home in over one million homes globally and this small SUV left showrooms in huge numbers with the trend continuing right up to last year when 60,000 were sold.
The original Nissan Juke was an absolute trailblazer. Designed as an alternative to conventional small cars, its high-riding stance put a touch of SUV style and glamour within the grasp of the masses.
Now there's a new one!
From a design perspective there's a clear similarity to the original car, retaining the old car's split headlights (now powered by LED technology), strong shoulders and squat, sporty profile.
One noticeable difference is it's clearly a larger and more conventionally-styled thing than before. This little SUV is growing up.
A 115bhp 1.0-litre turbocharged petrol is the only engine available at the moment.
It's gutsy enough if you keep the revs above 2000rpm, and if you work it really hard it can take the Juke from 0-62mph in 10.4sec.
A hybrid powertrain looks set to appear later down the line, but for now the turbocharged 1.0-litre petrol option is all buyers are presented with.
Two gearboxes – a six-speed manual and a new seven-speed dual-clutch automatic (replacing the CVT from the last car) – are offered. An Eco drive mode can be selected via a switch beneath the gearstick; select it and your fuel economy will improve, but performance tails off quite significantly.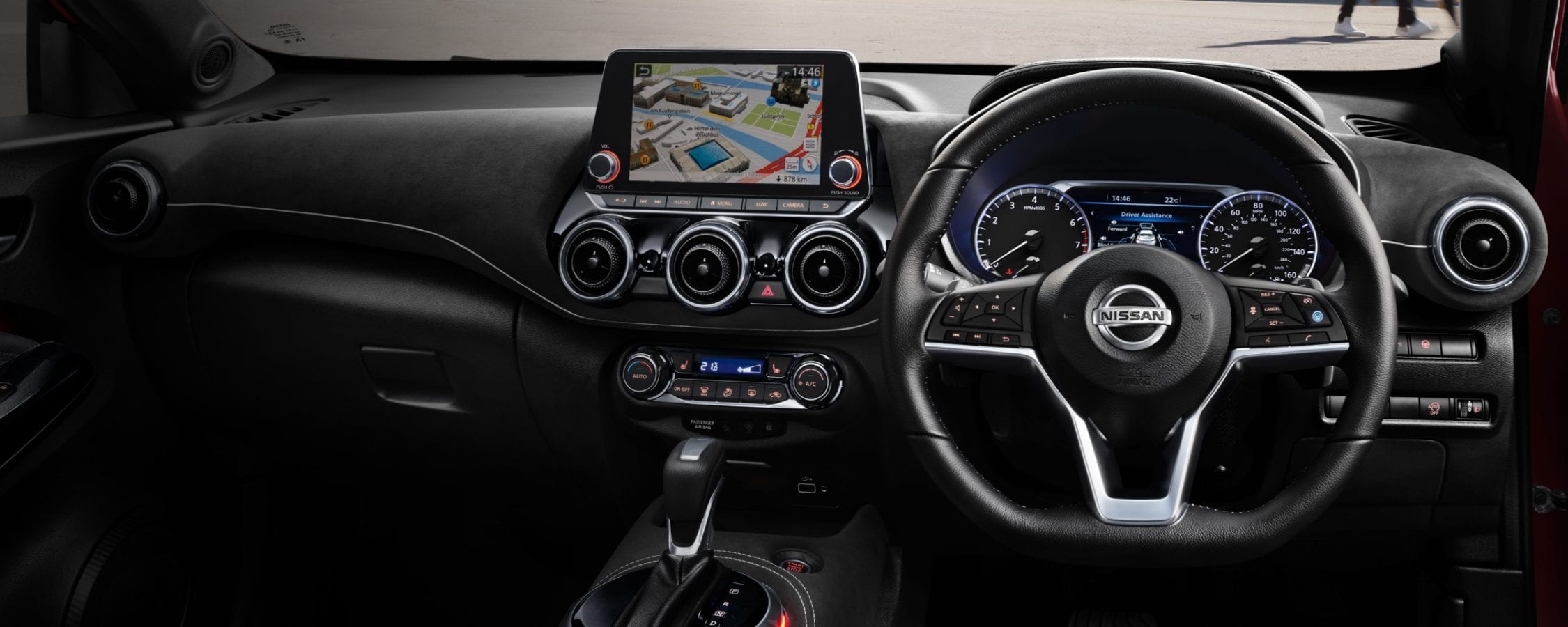 The Juke's engine is more refined than equivalent engines in the T-Cross and Kamiq, being both quieter and noticeably smoother.
The six-speed manual gearshift is also fairly precise and easy to navigate, while the clutch and brake pedals have a positive response that make the Juke easy to drive in stop-start traffic.
Those of you who have driven an original Nissan Duke might well have been frustrated by the fact that its steering wheel only adjusted for height and not reach – a real bugbear for some drivers, so you'll be pleased to hear that the steering wheel of the new Juke solves this problem and moves in and out.
Combined with well-positioned pedals and a comfortable seat, this makes it easy to get comfortable behind the wheel.
The interior is a total overhaul from the previous car. Alongside the new cabin design, Nissan says fresh emphasis has been placed on quality, too.
On range topping cars like our Tekna+ example that means Alcantara trim dotted around the cabin, and seats finished in part leather.
But all this is present alongside some slightly hard, unpleasant plastics at hand height however quality is one area in which the latest Juke has taken an enormous leap forwards compared with the original model.
If your tall, never worry, the Nissan Duke has ample head room and seats that slide a long way back. With a small cubby below the central armrest, two cupholders just in front of that, and a decent-sized glovebox storage isn't a problem in this super SUV.
Despite the increase in size, the fresh platform means that the new Juke is 23kg lighter than its smaller, older sibling, while Nissan claims the structure under the bodywork is 13 per cent stiffer too.
Overall, the new Juke is definitely a more sensible B-segment crossover than before, joining a flock of similar cars for a sensible price.
The new, Sunderland-built Juke starts from £17,395 and extends to £25,395 for a special, fully loaded 'Premiere Edition' model available from launch only.
Sign Up To Our Newsletter