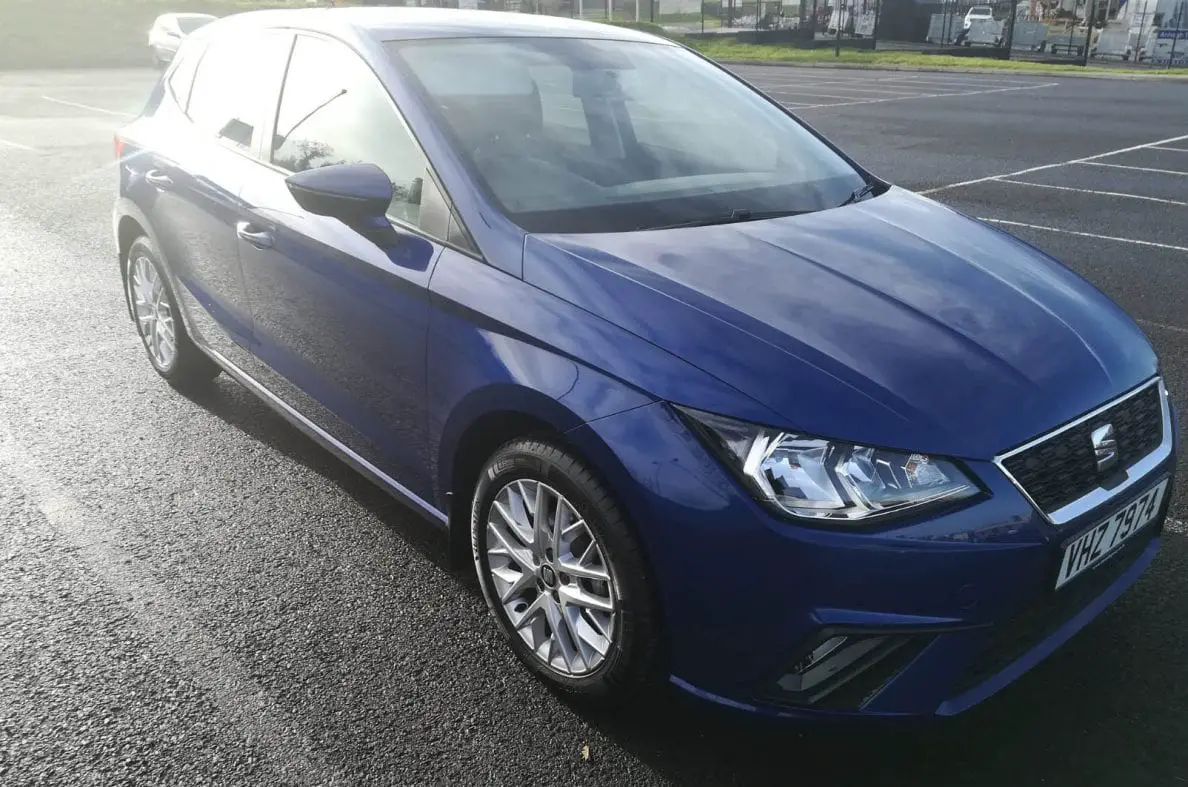 When it comes to purchasing your first car as a young driver it can be a very daunting prospect.
The main question asked is affordability but with the rise of Personal Contract Purchasing (PCP) many are opting to go for the chance of owning a new car over taking a punt on a ten-year-old runaround.
Recently, I had the pleasure of taking the 2018 Seat Ibiza SE for a spin courtesy of the Donnelly SEAT in Dungannon.
The Ibiza was named this year as the best first car 2018 by Parkers.
Before stepping into the car, it has all the style expected from its predecessors and other "super-minis" on the market.
It must be said it is a far cry from a banged-up Ford Fiesta or Peugeot 206 many first car buyers opt for.
The Ibiza is sporty and nifty enough to make it through and into even the narrowest of parking spaces or McDonald's drive throughs.
Inside there is not a tape deck in sight the SE technology model – which I test drove – had an eight-inch display screen.
Within moments this can be directly connected to your phone for music, calls and sat nav, the works.
Sound quality inside the car is perfect and it even has the option of where it is concentrated to; I'm lucky if I can get my horn to make a sound most days.
Out and about testing driving the new Seat Ibiza for @ArmaghI courtesy of @DonnellyGroupNI Rating the cars suitability for first time drivers pic.twitter.com/T8Mwz6vh9c

— Conor Neeson (@ConorNeeson) November 8, 2018
Now to the driving……
I have spent my short driving career, thus far, in shall we say second (or third) hand cars and getting started off in the Ibiza was considerably different.
Firstly, the clutch, I have never felt a such smoothness and the same goes with the steering wheel which glided as I pulled out of the Donnelly Group showrooms, which is currently in the process of being extended.
I found it hard to believe that driving could be this simple, having to aggressively slam my foot on the clutch of my own car, to even get it to move a few inches.
This did have a bit of an affect on the drive home as my leg seemed to forget the force required to drive.
Everything about the driving experience in this car was smooth and easy…… that was until I had to leave it back.
As I enter the car park of Donnelly SEAT I glided in and quickly found a parking space.
Then I slipped the car into reverse to have the Ibiza jolt forward and stall.
I soon found out that the reverse gear was not in its usual space for me and struggled as I finally found it the left of the first gear.
This is a minor change which I feel I can forgive.
Now let's talk money…….
For a first car the previous options for young drivers were very limited.
This car is seen as the first taste of freedom and normally would cost you in the region of £500 to £1,000.
What you would normally get for your money is ten-year-old car with the lowest mileage and longest MOT you could possibly find.
However, with the rise of PCP many young drivers now have their pick of cars to choose from; many of which are brand new (or as close to that as possible).
For this model of Ibiza, Donnelly SEAT are currently offering 0% APR finance on a 48-month contract at £189 a month, with a deposit of just £189.
The other bonus of buying a new car is the vehicle comes with a three-year warranty up to 60,000 miles – you'll be hard pushed to cover that sort of distance in three years.
And what a dream that is – no fear of an unwanted mechanic's bill. I've had a few of those already.
So, the simple thing is it all comes down to cost, but with a one litre engine option available, insurance will also be much reduced for any first time car buyer.
So, for more information on this car or others contact the Donnelly Group via their website https://www.donnellygroup.co.uk/. It's that easy.
This article is sponsored by Donnelly Motors.
Sign Up To Our Newsletter