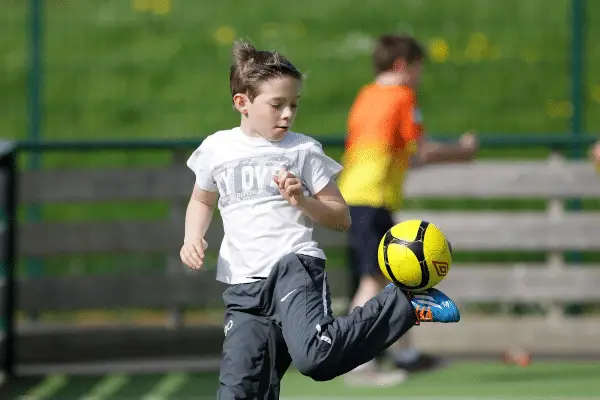 Free weekly sessions from July 19 – August 29
This summer get ready to get seriously active with a wide selection of sports sessions for FREE at 24 multi-use games areas (MUGA) throughout the borough!
The MUGA Summer Sports Programme varies across venues and caters for children aged 3 – 17 yrs (including soccer tots). The sessions are led by experienced coaches who will ensure you have fun, learn new skills and get the best out of each session. Various types of sports and games will be played such as football, basketball and tennis. The carousel of posters below provides specific information on the age suitability, activities and timetables of the programme in each MUGA location.
ARMAGH MUGA LOCATIONS:
Callanbridge MUGA | Drumarg MUGA | Drumbreda MUGA | Longstone MUGA | Millfield MUGA | Mullacreevie MUGA | Markethill Primary School
CRAIGAVON MUGA LOCATIONS:
Bleary MUGA | Donacloney Primary School | Scotch Street MUGA | Killicomaine MUGA | Magherlin MUGA | Brownstown MUGA | Maghery MUGA | North Lurgan MUGA | Taghnevan MUGA | Ardowen MUGA | Clonmeen MUGA | Parkmore MUGA | Portadown Peoples Park MUGA | Churchill MUGA | Mourneview MUGA | Corcrain All Weather Pitch |
BANBRIDGE MUGA LOCATIONS:
Laurencetown MUGA
For more information please contact Alex Clifford on 07436537845 or via email; Alex.Clifford@armaghbanbridgecraigavon.gov.uk
FAQ's
Arrival | pick up
– please arrive 10 minutes before the activity is due to start.
– upon arrival there may be a queue, please abide by social distancing while checking into the activity.
– all participants must be checked in by a Parent or Guardian to confirm all their details.
– upon pick up, please abide by social distancing while checking into the activity.
Clothing
– please come ready to take part in your activity.
– it is recommended all participants wear comfortable trainers and casual clothing while taking part in the activities.
Water bottle
– participants are advised to bring their own filled water bottle clearly labelled with their name.
Food
– there will be scheduled breaks throughout the day, all participants must bring a packed lunch with them.
Sunscreen
– parents | Guardians are responsible for applying sunscreen to participants under 18 before they arrive
Sign Up To Our Newsletter