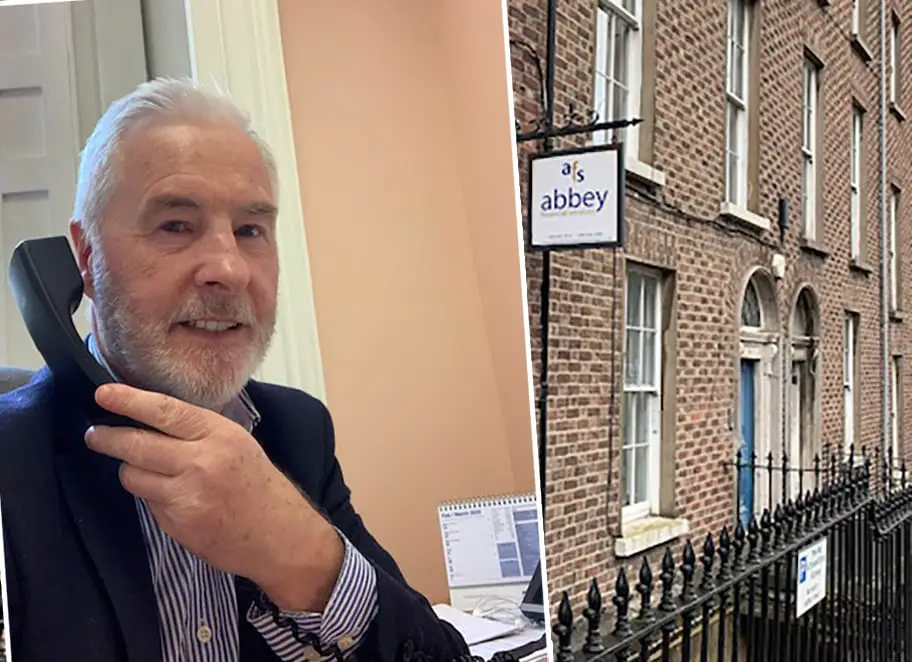 For almost 40 years one Armagh firm has been trusted by the local people and is sure to get you the best deals from life insurance to home mortgages.
Abbey Financial Services has had a presence in the city since May 1981. Formerly known as The Insurance Partnership, it was renamed in 2008 having been formed from three longstanding Armagh firms in 2001.
The financial advisers deal in everything from mortgages, pensions and investments to life and critical illness cover.
Speaking to Armagh I, Financial Services Director, Niall McGeown (pictured) said: "We have been set up since 1981 so we have been here a long time; some of clients have been with us for 30 years plus.
"We will handle everything, we are sort of the one stop shop, we are independent so we deal with all the lenders in the market and we deal with all the insurance companies in the market, so we are best placed to get the best deal available."
With the uncertainty of Brexit, and as always with everyone watching their monthly outgoings, Niall has some valuable advise garnered from years of experience.
He said: "The thing about mortgages at the minute is that rates are the lowest that they have ever been and whether this is going to continue after Brexit comes in remains to be seen.
"So what we are doing is advising people now to go with is five year fixed rates, especially with young new buyers, so that they know what they are paying for the next five years."
And it is not just those starting off that should be paying Abbey Finance Services a call at their Russell Street home.
"When someone is on a deal and it runs out, they just go on to the lender's standard variable rate so they end up paying three or four percent more than they should be," Niall added.
"It is also important for people who have had mortgages for years, maybe they are paying more than they should be, I mean we saved one of our customers about £250 a month not so long ago. That's huge savings for anyone."
He added: "Selecting a mortgage can be a difficult and a time consuming exercise as lenders often use jargon, describe mortgages by different names, varying interest rates, small print terms and up front charges which change daily.
"So we are here to facilitate all of that, guide you through the maze and save you money in the process."
For more information about Abbey Financial Services visit their website or call in to their premises at 18 Russell Street, Armagh.
Sign Up To Our Newsletter