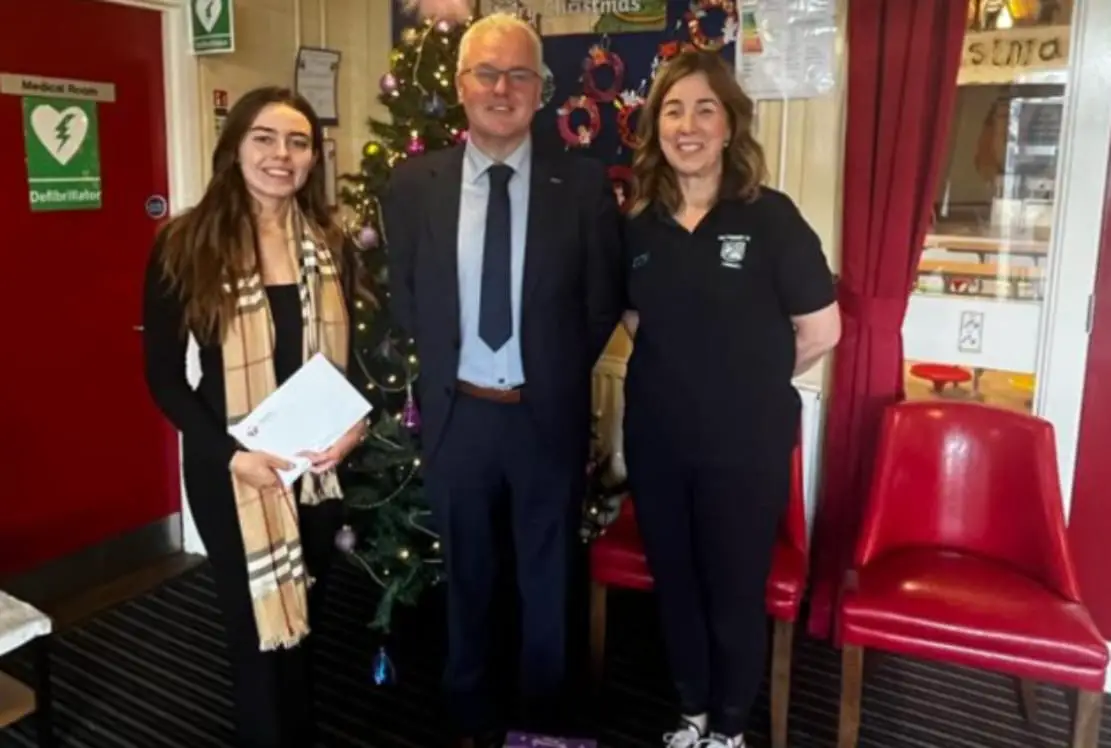 iCare, the charitable arm of Tarasis Enterprises headquartered in Armagh, has helped more than 1000 local families in our community this Christmas with key essentials – heating, electricity, food, and gifts that will make Christmas that little bit easier for so many.
The cost-of-living crisis has made Christmas even more difficult for people than normal this year, and as a result this Christmas, iCare, wanted to help the local community in the most practical and impactful way, helping families and those who are struggling at the hands of rising prices of day-to-day necessities.
Tarasis Enterprises, who founded iCare in 2010, has this Christmas created a Christmas Essentials Fund to provide money for heating, electricity, and grocery vouchers, starting the fund with their own donation of £10,000, and then matching every £1 donated pound for pound.
The team at iCare have worked closely with local schools and churches to ensure that those most in need are identified and supported with what they need and have also welcomed direct requests for help from across Ireland, to ensure that everyone in need has an opportunity to get that little bit of extra help in these extraordinary times.
Follow Armagh I on Instagram here
The iCare team have been overwhelmed with support from the local community in the form of large donations and gifts, which has enabled them to help more than 1000 people this Christmas. The entire team at Tarasis Enterprises have been out in the community all week, getting those vital essentials into the hands of those that need it most, bringing some much-needed support and Christmas cheer.
Janine Smalls, Tarasis Enterprises Executive Office Manager and co-founder of the iCare charity reflects on how difficult this year has been and why helping those who need support this year means so much to the entire organisation.
She said: "The goal for our Christmas campaign was to reach 1000 families and we are delighted to have been able to meet and exceed that goal. As a business, our mission is to use our businesses to help people and create a better world, and so it is very important to us, that every team member from Tarasis has been involved in spreading kindness at this difficult time of year.
"This year we knew we needed to focus on getting those in need the basic essentials for an easier Christmas period, by helping with money for heating, light and food, and we sincerely hope that we have been able to ease the burden of Christmas in some small way, so that families and people can have a happier Christmas.
"I continue to be so proud of my whole team at Tarasis Enterprises, who are so committed to giving back and to helping our communities and they go over and beyond every single year. I want to take this opportunity to thank everyone who has supported the campaign so generously, business partners, schools, churches, you have all made a huge difference to so many.
"From all at Tarasis Enterprises and iCare we wish you a happy and peaceful Christmas and new year".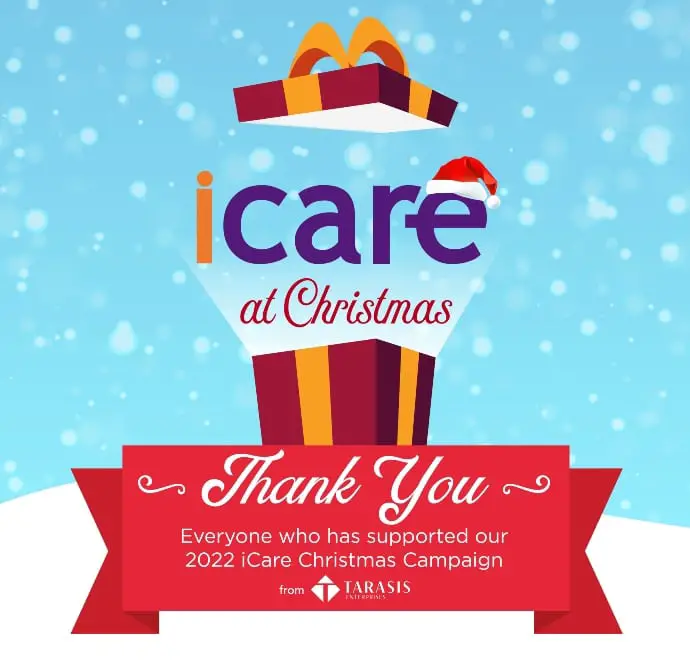 Sign Up To Our Newsletter