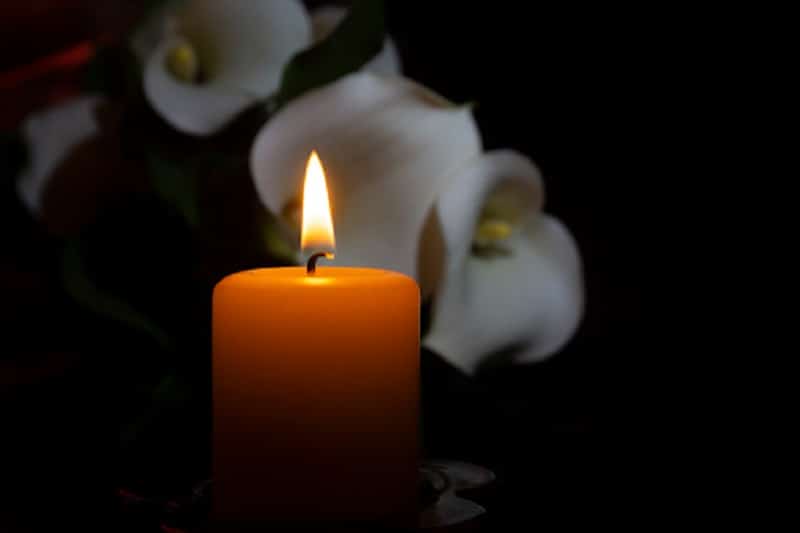 Moore, Kathleen. (Armagh) Kathleen's son Desmond, daughters Deirdre, Cathy, Yvonne, Joanne and the entire family circle wish to express their sincere thanks and appreciation to all of the following subsequent to their very sad bereavement:-
Those who sympathised with them and attended Kathleen's wake and funeral.
Those who brought/posted mass and sympathy cards, telephoned, messaged or posted online their expressions of sympathy.
Our wonderful family, friends, work colleagues and neighbours whose help was invaluable over the wake and funeral and indeed throughout Kathleen's life.
The many individuals who brought gifts of food to the wake.
The ladies who made and served tea and coffee.
Those who contributed floral tributes.
Those who travelled great distances to be with us.
Canon Murphy and Fr Mc Anenly who concelebrated the funeral mass.
Cathy and Patricia for the wonderful music which enhanced our funeral mass.
We are indebted with gratitude to Doctor Frances O'Hagan and the staff of the Friary Surgery, the staff of the Dobbin Pharmacy, the carers from Ann's Home Care and Kingdom Healthcare.
We would like to thank Cordelia's staff for the food provided. We are indebted to the staff of the Armagh City hotel for the food brought up to the wake and for the food provided to our guests after the funeral.
We would like to thank Mr Hugo Mc Ardle and staff for the highly professional and compassionate handling of all the funeral arrangements.
We offer our thanks to the Sacristan and gravedigger.
We assure you all of the above are greatly appreciated.
At the risk of failing to mention someone, we trust this acknowledgement will be accepted as a sincere token of our appreciation.
Kathleen's month mind mass will be held on Wednesday July 5.
Contact us via email marketing@armaghi.com and our dedicated team can help you choose a fitting tribute.
View other announcements here
Sign Up To Our Newsletter