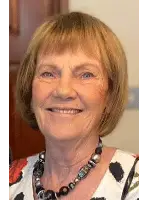 Eamon Gallogly and the family of the late Ann Gallogly (nee lawn) would like to thank all those who sympathised during our bereavement of a dear wife, mother, grandmother, great grandmother, sister, aunt and friend to many people.
We thank all those who attended the wake and funeral, brought mass and sympathy cards, floral tributes and gifts of food, provided road lighting and marquee and telephoned, messaged and posted online their condolences.
Our deepest gratitude is extended to Markethill GP practice, district nurses, the oncology team. palliative care team, Macmillan nurses. Marie Curie nurses and Ann's home care who respectively and professionally cared for her.
We appreciate our very good neighbours and friends who not only provided much needed support but also many years of great friendship.
We thank Clady GFC for the use of the chairs, boiler, crockery and for the use of the hall for the post burial refreshments and to McEntees for the food.
We sincerely thank Fr Greg Carvill for celebrating a very beautiful ceremony and who
continues to be a great source of support to the familv.
A special thank you to the gravediggers and the Mone Funeral Directors for their complete, compassionate and professional handling of all the funeral arrangements.
It is impossible to thank each person individually, we hope this acknowledgement will be accepted as a sincere token of our appreciation.
Ann's Months Mind Mass will be celebrated at St Michael's Church, Clady on Thursday September 21, 2023 at 7.30pm.
Click here to place a family announcement 
Sign Up To Our Newsletter