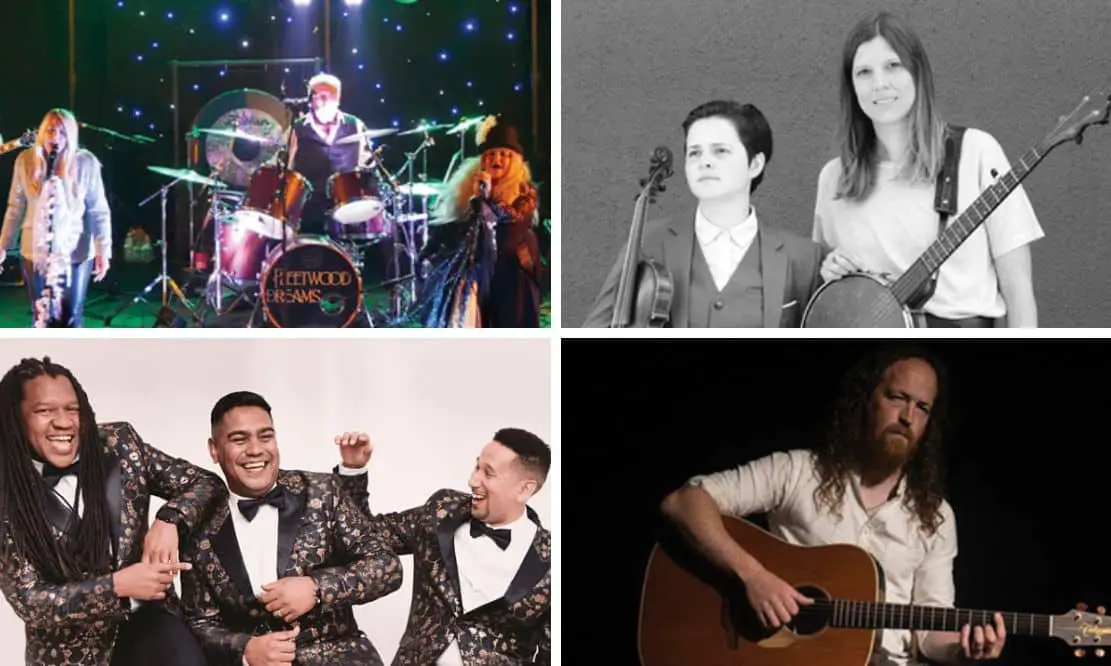 From acoustic to electric, traditional to Motown, our city's entertainment venues have an exciting array of concerts lined up for you from April to June.
Enjoy incredible instrumental and vocal performances in the resplendent surroundings of city hallmarks, The Armagh City Hotel and Market Place Theatre.
We have selected four upcoming concerts that you won't want to miss and to see more of the latest events, visit our What's On section.
Fleetwood Dreams
Fleetwood Dreams are a fully live six-piece Fleetwood Mac tribute band from Northern Ireland.
This exciting two-hour show covers all the hits of the phenomenally successful Buckingham-Nicks era of the band, as well as a reference back to the classic Peter Green line-up, and is guaranteed to appeal to fans of all ages.
You can expect a variety of the fan favourites like 'Dreams', 'Sara', 'Big Love' and 'Gold Dust Woman'.
Market Place Theatre, Armagh
Saturday April 29, 2023 | 8pm
£20.00
---
Paul Sherry
Paul Sherry is one of Ireland's most respected musicians.
An award-winning guitar player since the age of sixteen and husband to the renowned Grainne Duffy who he also performs with, he has just released his solo album titled 'Let it Flow' which has received album of the week on RTE Lyric FM and is currently getting regular airplay nationwide.
His raw rust and dust vocals and guitar playing live is a journey from acoustic to electric that flows from start to finish with energy, spirit and feel.
Market Place Theatre, Armagh
Saturday May 6, 2023 | 8pm
£13.00
---
Motown Sensations
Darryl Hendricks, Bongi Lolwana and Wesley Adams bring you this amazing vocal tribute to all things Motown.
You can expect to hear all those classic hits from iconic acts such as The Temptations, The Fourtops, The Drifters, Stevie Wonder, The Jackson 5, Lionel Richie, Marvin Gaye, Jackie Wilson and so much more.
Delivered with the charisma, vocal harmonies and the on stage choreography that you would expect to hear straight from the Hitsville office.
Armagh City Hotel, Armagh
Saturday June 10, 2023 | 8pm | 9pm 
£20.00 (+ booking fee)
---
Allison de Groot and Tatiana Hargreaves
For master musicians Allison de Groot and Tatiana Hargreaves, traditional banjo and fiddle music is a way to interpret our uncertain times, to draw artistic inspiration and power from the sources of meaning in their lives.
Their first self-titled album released in 2019 garnered attention from CBC Q, Paste Magazine and Rolling Stone Country, earning the duo the Independent Music Awards 'Best Bluegrass Album'.
Hargreaves and de Groot create a sound that is adventurous, masterful, and original, as they expand on the eccentricities of old songs, while never losing sight of what makes them endure.
Market Place Theatre, Armagh
Saturday May 11, 2023 | 8pm
£14.00
Sign Up To Our Newsletter