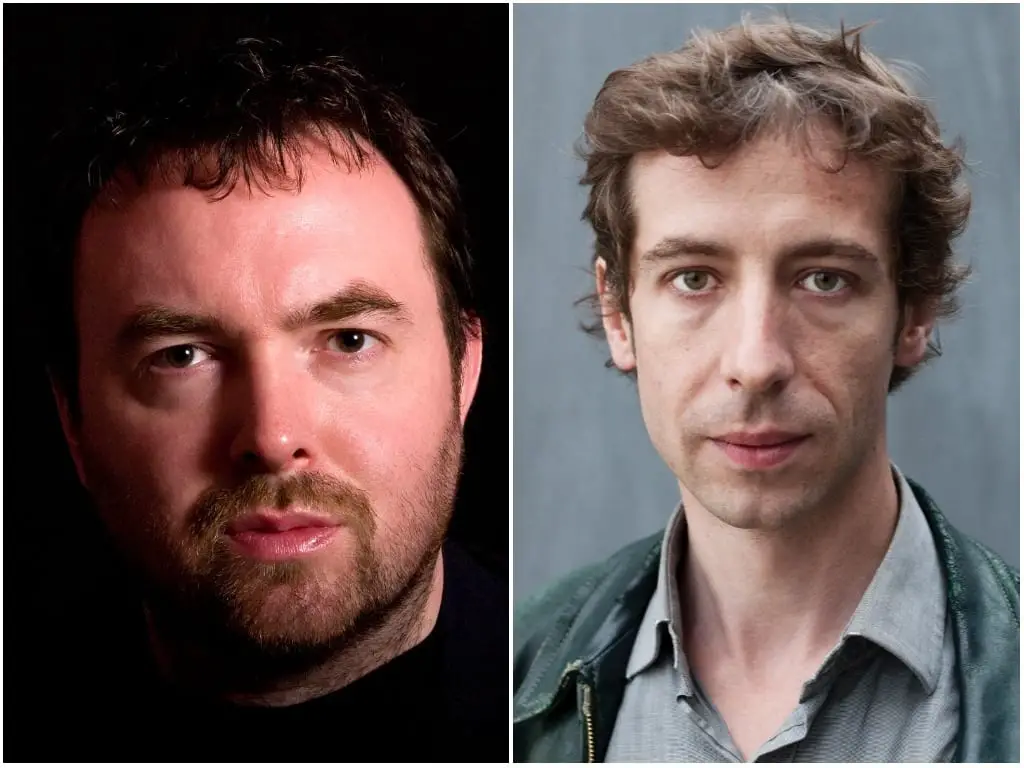 As part of the final day's programme of the John Hewitt International Summer School this Friday, July 27, local audiences will have the opportunity to see and hear two highly successful Co. Armagh-born writers, Michael Hughes and Stuart Neville, who will appear in separate afternoon events on that day.
Michael Hughes, a Co Armagh writer whose much anticipated new novel, "Country", has just been published by one of London's nest-known publishing houses, John Murray, is returning home to read from and talk about his work at the JHISS Lunchtime event at The Market Place Theatre at 1.30pm on Friday.
He will be in conversation with one of Northern Ireland's most acclaimed novelists and Director of the Seamus Heaney Centre for Poetry at QUB, Glenn Patterson.
Born and raised in Keady, Michael Hughes is a past pupil of St Patrick's Grammar School, Armagh, and a graduate of Corpus Christi College, Oxford , and now lives in London.
He is better known to date as a very successful actor on stage and screen, using the stage name, Michael Colgan, having trained at the prestigious Jacques Lecoq School in Paris.
Michael has appeared on stage in many of London's theatres and has worked at the Royal Shakespeare Company, the Abbey Theatre in Dublin, the Royal Exchange in Manchester and the Lyric Theatre, Belfast.
His most recent television productions include roles in "The Secret", the popular ITV serial, "The Fall" and "Silent Witness" and he also appeared in the Terry Hooley biopic, "Good Vibrations".
However, it is as a successful novelist that Michael Hughes will return from London for the Hewitt Summer School this Friday to read from and discuss with Glenn Patterson his new novel, "Country", a reimagining of Homer's "Iliad", set in the Troubles of late twentieth century South Armagh.
"Country" is a book that "crackles with the vernacular of hard men yet remains compulsorily readable" and is "a classic story and a gritty contemporary thriller … an extraordinary", according to Michael's fellow Armagh novelist, Stuart Neville.
And Stuart Neville himself will take to the stage in The Studio Theatre at 2.45pm on Friday, following Michael's reading, to take part in "Crimes, Cultures and Courtrooms", a fascinating Crime Fiction event hosted by David Torrans of No Alibis Bookstore, and featuring Stuart and two other highly popular crime writers, Abir Mukherjee and Steve Cavanagh.
These exciting new best-selling authors will read form and about their work in what promises to be
a very engaging, not-to-be-missed event.
Stuart Neville's first novel, "The Twelve", was one of the most critically acclaimed crime debuts of recent years, winning the Los Angeles Times Book Prize for best thriller.
"Collusion"," Stolen Souls", "Ratlines" (shortlisted for the CWA Ian Fleming Steel Dagger), "The Final Silence" and "Those We Left Behind" (a Richard and Judy Book Club choice) have garnered widespread praise, confirming his position as one of the most exciting crime authors writing today.
Abir Mukherjee, born in Scotland Indian parents, is an award-winning author and rising start of historical crime fiction .He is the writer of the best-selling Captain Sam Wyndham and Sergeant Banerjee novels, set in Calcutta in the early 1920s. And Abir travelling to Armagh especialy to take part in "Crimes, Cultures and Courtrooms".
Steve Cavanagh is a critically acclaimed award-winning writer from Belfast, His Eddie Flynn novels have been published in over twenty countries. His novel, "The Plea" won the Prix Polar Award for Best International Novel and his latest, "Thirteen: The serial killer isn't on trial. He's on the jury", was published in paperback earlier this year.
Tickets for these JHISS events featuring Michael Hughes and Stuart Neville are still available at The Market Place Box Office and can be booked on 02837521821 and online at www.visitarmagh.com/marketplacetheatre
Sign Up To Our Newsletter