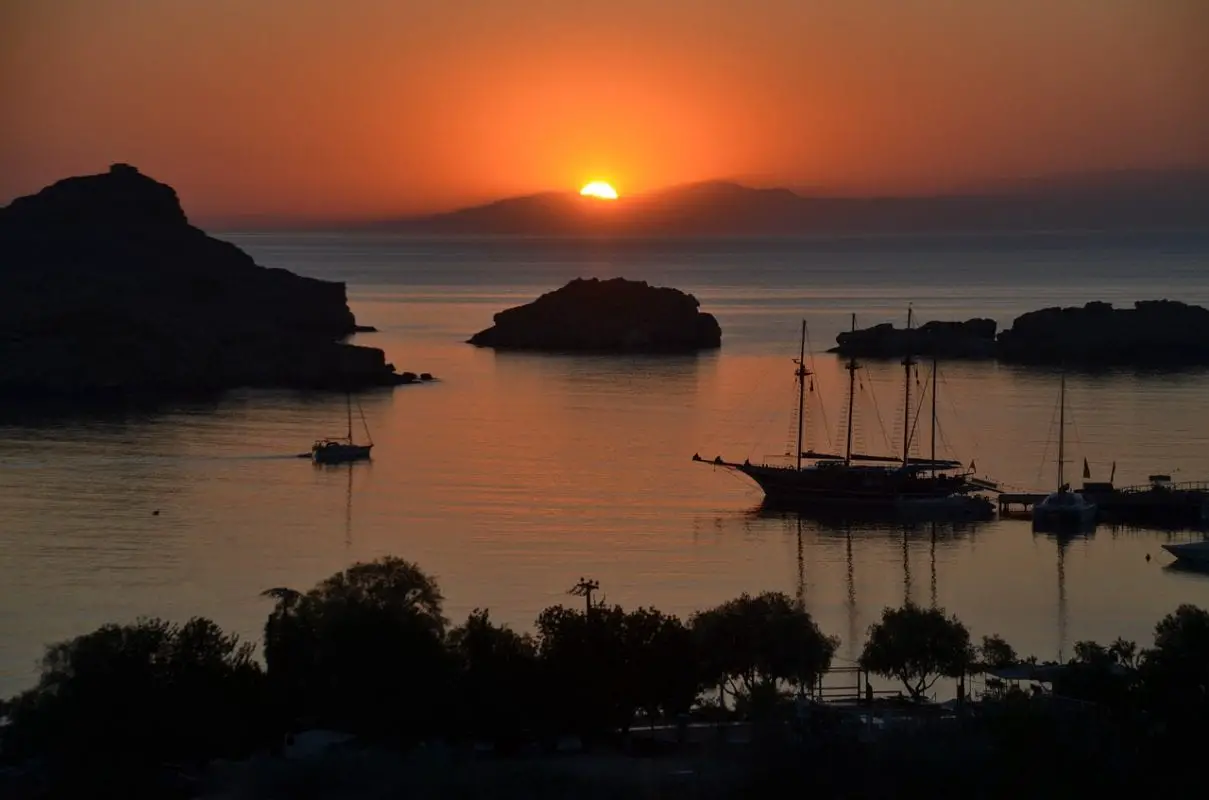 Having been to many Greek Islands, Rhodes has left a lasting impression.
With so much to offer from pristine beaches with white sand and crystal clear blue water to history, the romance and beauty of this Island is breathtaking.
At the harbour you enter through the main gate (of which there are seven) and WOW, you just feel you've been transported back in time.
The place is a maze of tiny cobble streets, Medieval Buildings, Gothic Churches, mosques, shops, bars and restaurants all beautifully blended together. There is no main street, it's so easy to get lost but that's the best part of it, just enjoy the surprise around the next corner.
Night time takes on a completely different atmosphere, the subtle smell of the wall flowers and bougainvillea is intoxicating. The tiny streets you've walked through during the day takes on a completely different feel.
Lanterns and candles flicker in the dark, scattered cushions are laid on the cobbles and with a glass of wine and great food the atmosphere is so romantic.
Take any of the exits on the right and you're out into the New Town. First shop we seen was M&S so back to the real world. The New Town is full of your typical mix of holiday shops, bars and nights clubs.
It's much cheaper to eat and drink here than in the Old Town. The harbour front is huge and lovely to sit and watch the comings and goings of all the day trippers and cruise liners. The ice cream is fab too!
A must do is the Red Tourist Train which takes you round the outskirts of the Walled City, New Town and climbs uphill to the acropolis, the views from here are breathtaking.
Crystal clear electric blue sea and on a clear day you can even see Turkey in the distance. The journey took 45 minutes and was well worth €7 to get your bearings with the help of the Tour guide who was really informative.
It would easily take two days exploring Rhodes town so my best advice would be don't rush, and enjoy the enchantment of this bustling town.
We stayed in the resort of Ixia one of the closest resorts to Rhodes Town. It's a long coastal resort with mostly 4/5 star hotels along the sea front.
The beach here is stony and pebbly in places with no sand so bare this in mind when your travelling with children or a beach is a must.
Entertainment is mostly hotel-based although there are a few bars with nightly entertainment.
Buses run along the road and it's only a few cent to get into Rhodes Town. Alternatively a taxi takes 10 minutes.
We hired a car for two days and traveled around the island. No planning needed; just decide whether to turn left or right on the coastal road, you can't go wrong.
We traveled through Trianta, Kremasti and onto Prasonisi know as "Kite Beach" where the Aegean and Mediterranean sea meet. It's easy to see why this place is a mecca for windsurfers and kite boarders.
Spend some time in one of the few tavernas watching them do their tricks, or relax on the beautiful sandy beach.
On the way back, stop at Lindos, it's a beautiful white washed village built into the hillside, the walk up is steep and the streets are narrow and can be crowded in high season.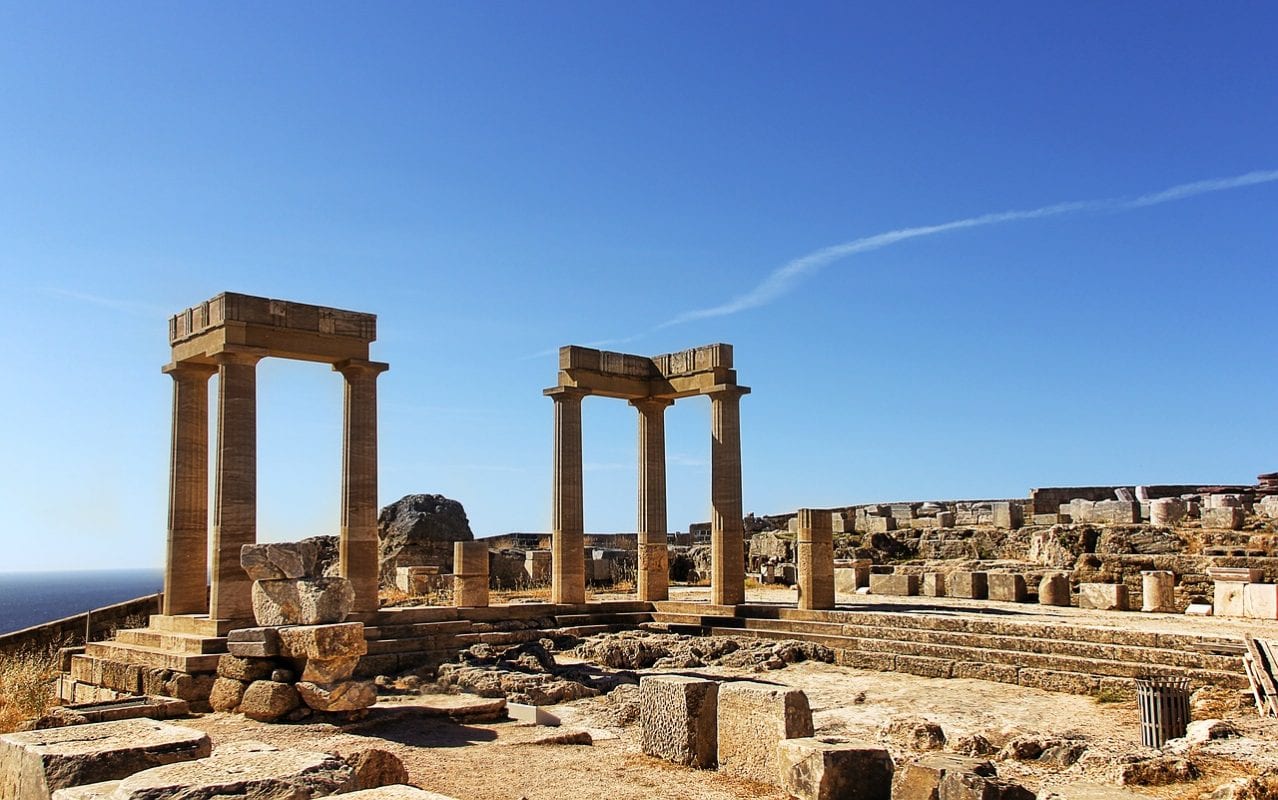 Enjoy a bite to eat in one of the many rooftop restaurants with views over the village and acropolis.
I highly recommend taking an early morning, or late afternoon, walk up to the acropolis, it's a trek (300 steps) doable in 10 minutes if you're fit. Take it at your own pace and bring water.
It's an impressive historical place and beautiful view over the area.
Offer: May 5, ex Belfast Intl, to Rhodes staying in 3*+ Blue Sky Hotel for 7 nights B&B in a Double or Twin Room from £445pp
Price includes return flights, accommodation, return coach transfers and luggage.
For more information about this holiday and more visit our Facebook page Professional Travel Limited.
Alternatively email us on kerrys@professional-travel.co.uk or give us a call on 02837522002 for our Armagh office or 02887724111 for Dungannon and ask for Kerry.
Sign Up To Our Newsletter