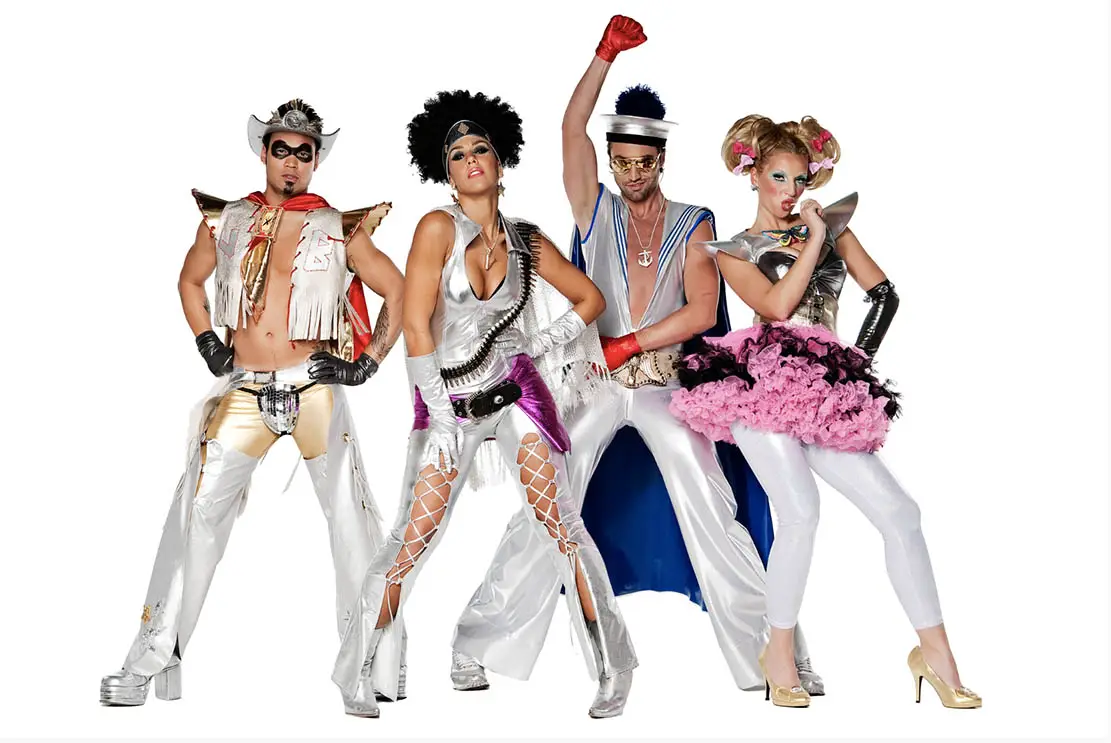 If you're over the age of 25 you're more than likely familiar with 90s dance pop group Vengaboys.
If the band's name doesn't ring any bells – and it really should – their top hits may jog the lyrical memory inside you.
The Dutch group are responsible for 'classics' 'We Like To Party', 'Kiss When The Sun Don't Shine' and 'Boom Boom Boom Boom'.
And what's more….they're in Portadown on Saturday night!
And what's even more, we have two sets of two tickets to giveaway for their set at the Seagoe Hotel.
All you need to do is follow us on Instagram here and comment below the Vengaboys photo.
Don't have Instagram? Don't worry. We'll be giving one set away to those who comment below our Facebook post.
Winners announced on Friday lunchtime.
About the Vengaboys
It began with two dj's: Danski and Delmundo, throwing impromptu and illegal beach parties from their worn out school bus. While touring the Spanish coast and Ibiza between 1992 and 1997 they added f our dancers-cum-singers Roy, Denice, Kim and Robin to 'spice up' the DJ sets. Their growing reputation inspired them to take it a step further and start their own record label and produce records.
The Vengaboys' first international hit "Up & Down" was released in March 1997 and quickly became a top 5 hit in Europe before making its way over to the U.S. Up & Down released on the legendary Strictly Rhythm label ruled the clubs from coast to coast and stormed to number one on the Billboard Dance Chart. Their debut album aptly titled "Greatest Hits!" reached gold status in the U.S. That same year they were nominated for MTV Best Breakthrough award.
And that was only the beginning. Multi-platinum pop-dance hits like We Like To Party!, Boom Boom Boom Boom!! and We're going to Ibiza were unleashed on the unsuspecting audience. Scoring
a massive 7 top 10 and two number one hits in the U.K. Top 40. Plus reaching the top of the charts in over 40 countries including Germany, India, Spain, South Africa, Thailand, Poland, Australia, Mexico and more.
And the hits just kept coming; Shalala lala, Kiss (When the sun don't shine), Uncle John From Jamaica all became solid top 5 hits around the World. As a matter of fact, EVERY Vengaboys
single released, became a UK Top 40 hit..
To celebrate the success with the fans, the group organised a massive World Tour through Europe, the U.S., Australasia, Japan and South America. Then the team decided to call it quits for a while.
In 2007 the group reformed and embarked on what is now known as their "Non-stop World Tour".
Sign Up To Our Newsletter