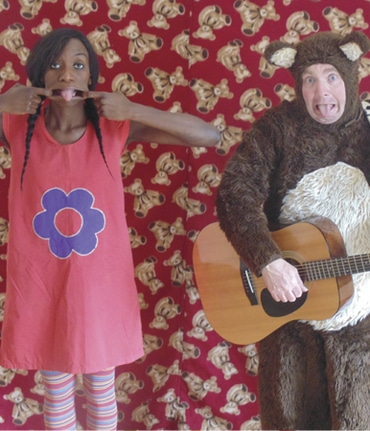 Sammy Ragdoll hasn't seen her best friend Eddy The Teddy for a while, so she decides that she will take him out for the day as a treat.
Eddy is very excited and is very easily distracted by all the things he sees. The problem is he tends to wander off and before long they become separated and Eddy is lost, a long way from home.
Eddy meets many animals and asks for their help. However, they all have their limitations. Chris Rabbit is too timid, Warren Rabbit can't bounce high enough to see and Patsy Pigeon can't remember anything for more than a few seconds. Will Eddy find Sammy and get back home?
The show uses many elements of theatre, mime, puppetry and songs to join in with. It's a perfect introduction to live entertainment for children who've never been to a show before, and a welcome return for Eddy the Teddy's young fans.
Suitable for children under 6 years old and their families.
Wednesday April 27, 2022
10am | £4.50 
Sign Up To Our Newsletter