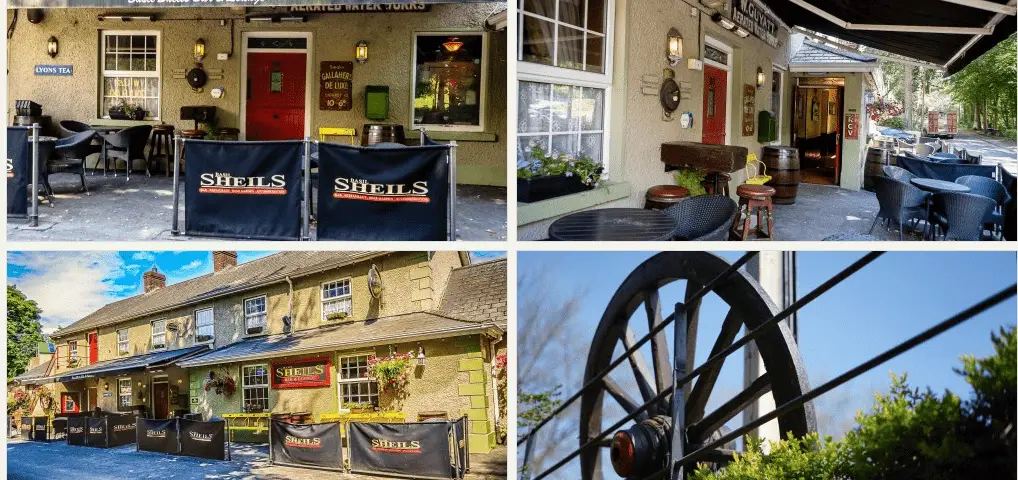 Basil Sheils, Tassagh are singing and dancing their way through Christmas right into the New Year and they want you to join the party!
The renowned restaurant and live music venue has a sensational seven nights of music planned through the height of the holidays kicking off with John Green on Friday, December 23 with a post-Christmas performance on Boxing Day with the ever-popular Matthew McManus.
That's only to get things started! The venue will then showcase a special mid-week treat with a ticketed All Folked Up performance on Wednesday December 28. Tickets for which can be purchased directly from Basil Sheils on 028 37 538647.
In a further four days of constant entertainment, Basil Sheils have laid on Jordan McPolin for Friday December 29, Bryan Mullen on Saturday December 30, Black Diamond will be bringing in the New Year with Matthew McManus back again to kick 2023 off with a bang on Sunday January 1.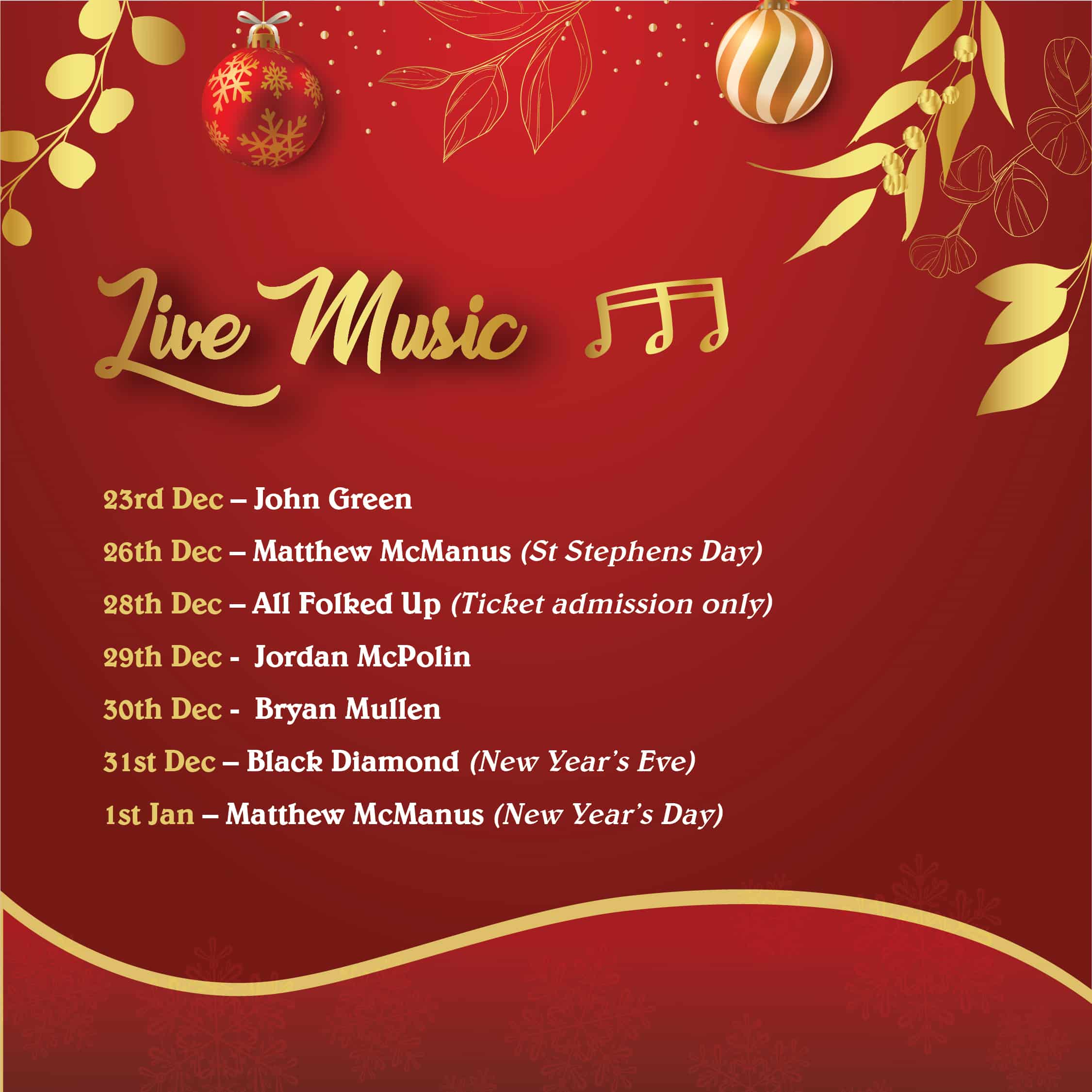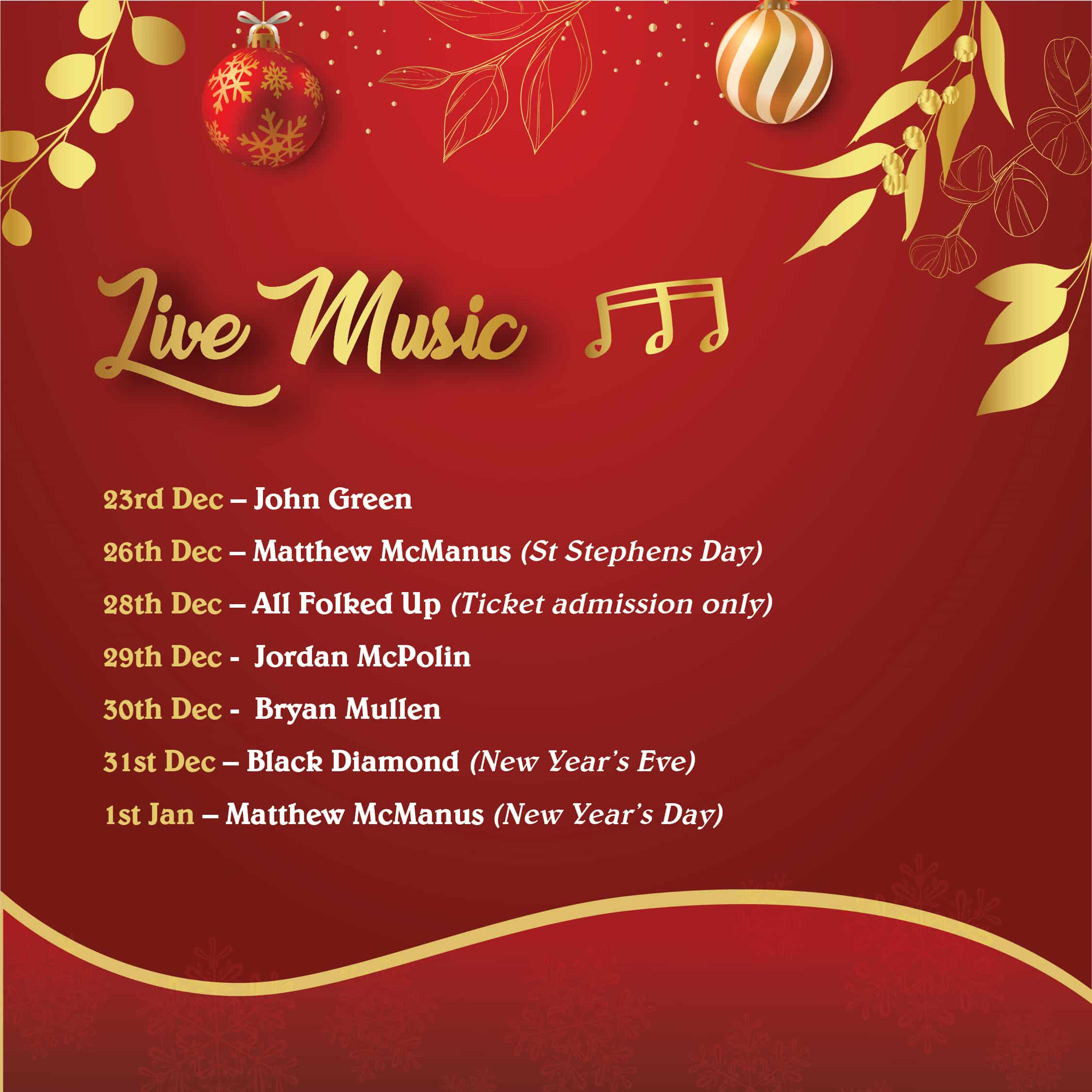 Gift vouchers are also available from the bar and restaurant throughout the week for those of you on a last minute dash for the perfect gifts or stocking fillers.
Basil Sheils Christmas Opening Hours:
Wednesday December 21
Restaurant 1pm – 5pm
Bar 1pm – 12am
Thursday December 22
Restaurant 1pm – 9pm
Bar 1pm – 1am
Friday December 23
Restaurant 1pm – 9pm
Bar 1pm – 1am
Saturday December 24 – Christmas Eve
Restaurant 12pm – 4pm
Bar 12pm – 11pm
Monday December 26 – Boxing Day
Restaurant 1pm – 5pm
Bar 12pm – 1am
Tuesday December 27
Wednesday December 28
Restaurant 5pm – 7.30pm
Bar 5pm – 1am
Thursday December 29
Restaurant 5pm – 9pm
Bar 5pm – 1am
Friday December 30
Restaurant 5pm – 9pm
Bar 5pm – 1am
Saturday December 31 – New Years Eve
Restaurant as normal
Bar as normal
Sunday January 1 – New Years Day
Restau 12pm – 7pm
Bar 12pm – 1am
Basil Sheils, Tassagh
Date: From Friday December 23 – Sunday January 1
Book tickets for All Folked Up here
Sign Up To Our Newsletter