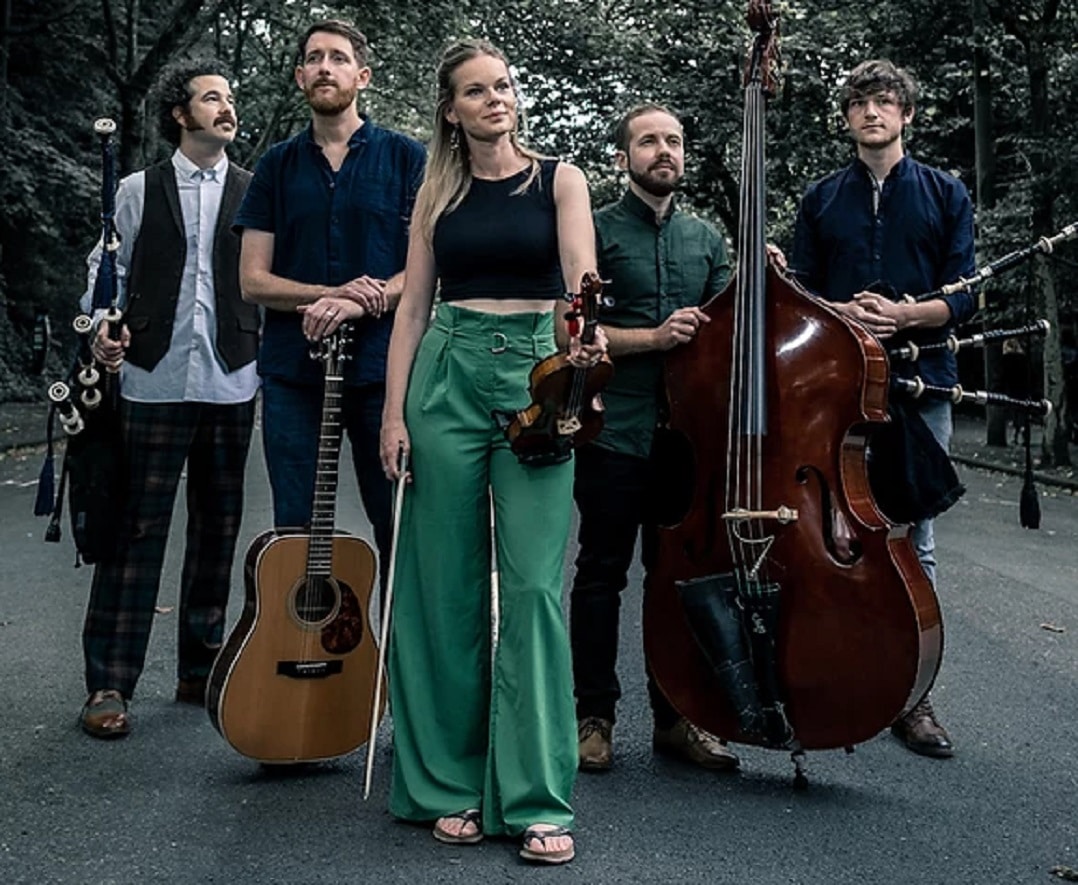 Securely ranked among Scotland's most skilled and imaginative folk acts, Breabach unite deep roots in Highland and Island tradition with the innovative musical ferment of their Glasgow base. They have released six highly acclaimed albums, and collaborated with indigenous Australasian artists, Le Vent du Nord of Quebec, and most recently as artists-in-residence at 2019's Celtic Colours festival with Cape Bretoners, Beolach.
Breabach are; Megan Henderson (Fiddle, Vocals, Step Dance), James Lindsay (Double Bass, Vocals), Calum MacCrimmon (Bagpipes, Whistle, Bouzouki, Vocals), Conal McDonagh (Bagpipes, Whistle, Vocals) and Ewan Robertson (Guitar, Vocals, Cajon). Acknowledging and respecting the origins of both the music they play and the roots of the band whilst embracing the future with new ideas, energy and belief is a key attribute of the band and has remained a constant theme throughout their 17 years together.
Breabach continue to honour their musical origins while embracing new ideas. It is this approach, combined with hard work and jaw-dropping talent, that has seen them develop into one of Scotland's most exciting and successful folk groups. With six albums under their belt, a multitude of awards and performances across the globe, there is no sign of slowing down.
The band spent lockdown writing Dùsagadh; five new pieces of music put to animation by BAFTA award winning Cat Bruce; which 'virtually toured' 19 dates across the UK to a great acclaim.
But it's onstage in front of an audience where Breabach are supposed to be, so we are delighted to welcome this remarkable band across the Irish Sea for a short tour of the North.
This event takes place in our Studio Theatre with an unreserved, tiered seating layout.
Thursday April 7, 2022
8pm | £17.00
Sign Up To Our Newsletter