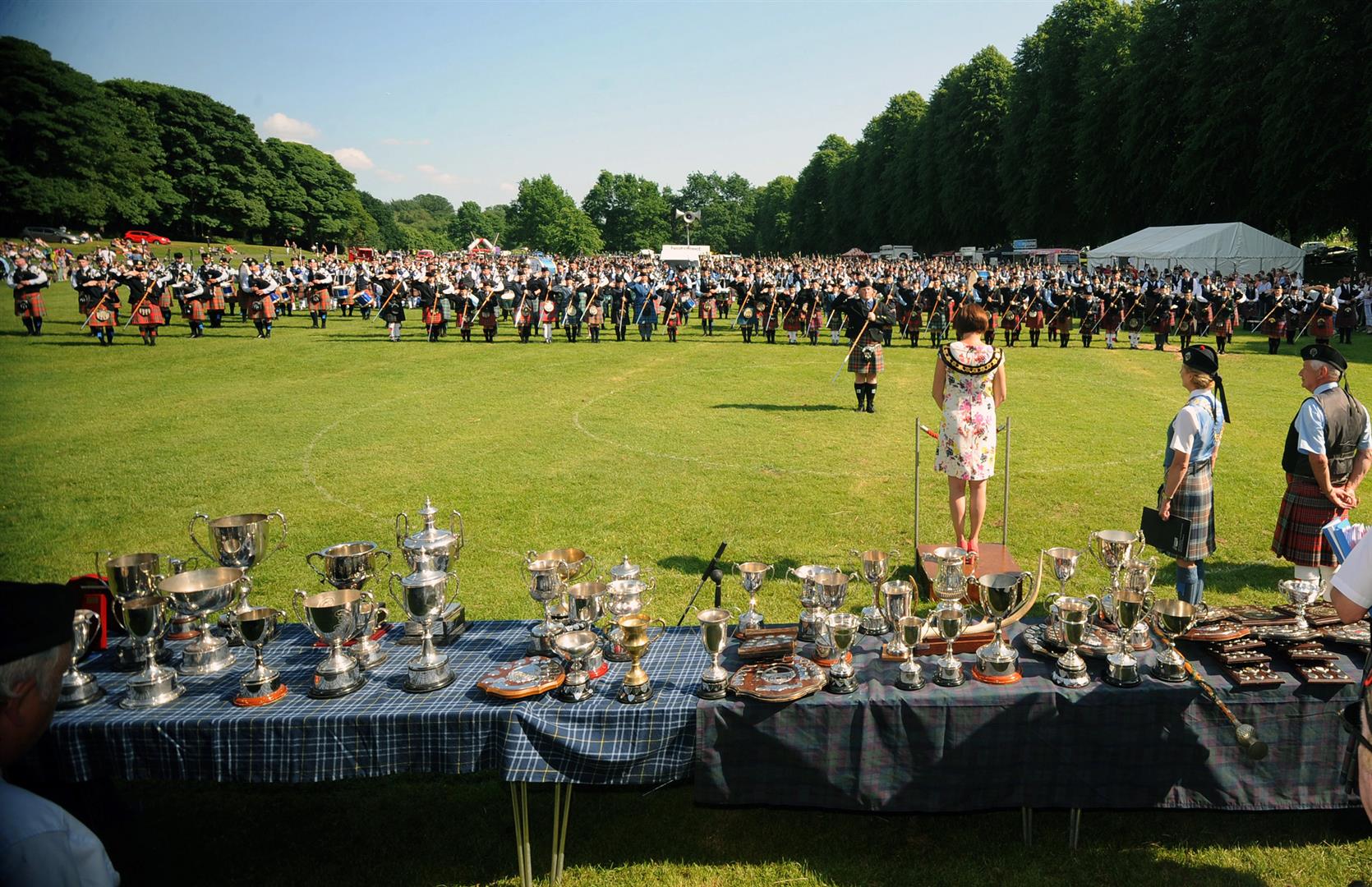 UK Pipe Band Championships Saturday June 11 2022:
Visitors will have the rare opportunity to see world class bands competing for the coveted championship title and enjoy music from a range of talented players, including Irish and Northern Irish bands and Scottish bands, as well as international bands travelling from far and wide.
There will also be plenty of entertainment on the day with a wide range of delicious food on offer from various vendors along with face painting and children's rides making it a great day out for all the family.
Disabled Car Parking:
There will be 40 disabled parking spaces available at the bottom of Robert Street next to the entrance to the park. 10 of these will be allocated for wheelchair users and will be on a first come first served basis. Normal entrance fees to the event still apply.
You must have your Blue Badge number in order to be eligible for a space. This must also be displayed in your car along with the car parking pass that will be sent out to you.
If you would like to book a space please complete the following information in the comment section during checkout. All sections must be completed: Name, address, car registration number, blue badge number, wheelchair access required.
Camper van booking:
Important information – Cost will be £40 per vehicle for 2 nights or £20 per vehicle for 1 night. Bookings must be made prior to Friday June 3.
40 on site spaces will be available for booking for the duration of the Pipe Band Competition. The camper vans will be parked on the gravel area beside the Robert Street entrance to the park.
Campervan bookings include 2 adult tickets into the event site. Any additional tickets required must be booked separately.
All camper van participants will have direct access into Lurgan Park.
Access can be gained from 2pm on Friday June 10 and vans must be off site by 8pm on Sunday June 12 2022.
You will be allocated a site location on arrival and there should be no movement of vehicles once parked.
All vehicles must be fully insured and comply with all Road Traffic Regulations.
Please note: this is not a camp site and therefore normal camp site facilities, including electricity, will not be available. There will be bins and portable toilets on site for your convenience. Campervans parked on these premises are at the owners own risk. No cars are to be parked alongside the campervans. Strictly no alcohol is to be consumed on this area of the site.
Please complete this information in the comment section during booking: Name, address, telephone number, number of passengers, length of camper van, registration number, expected time of arrival.
Saturday June 11, 2022
Tickets £8.00 | concession £4.00 | 16 and under free entry | 10am
Sign Up To Our Newsletter