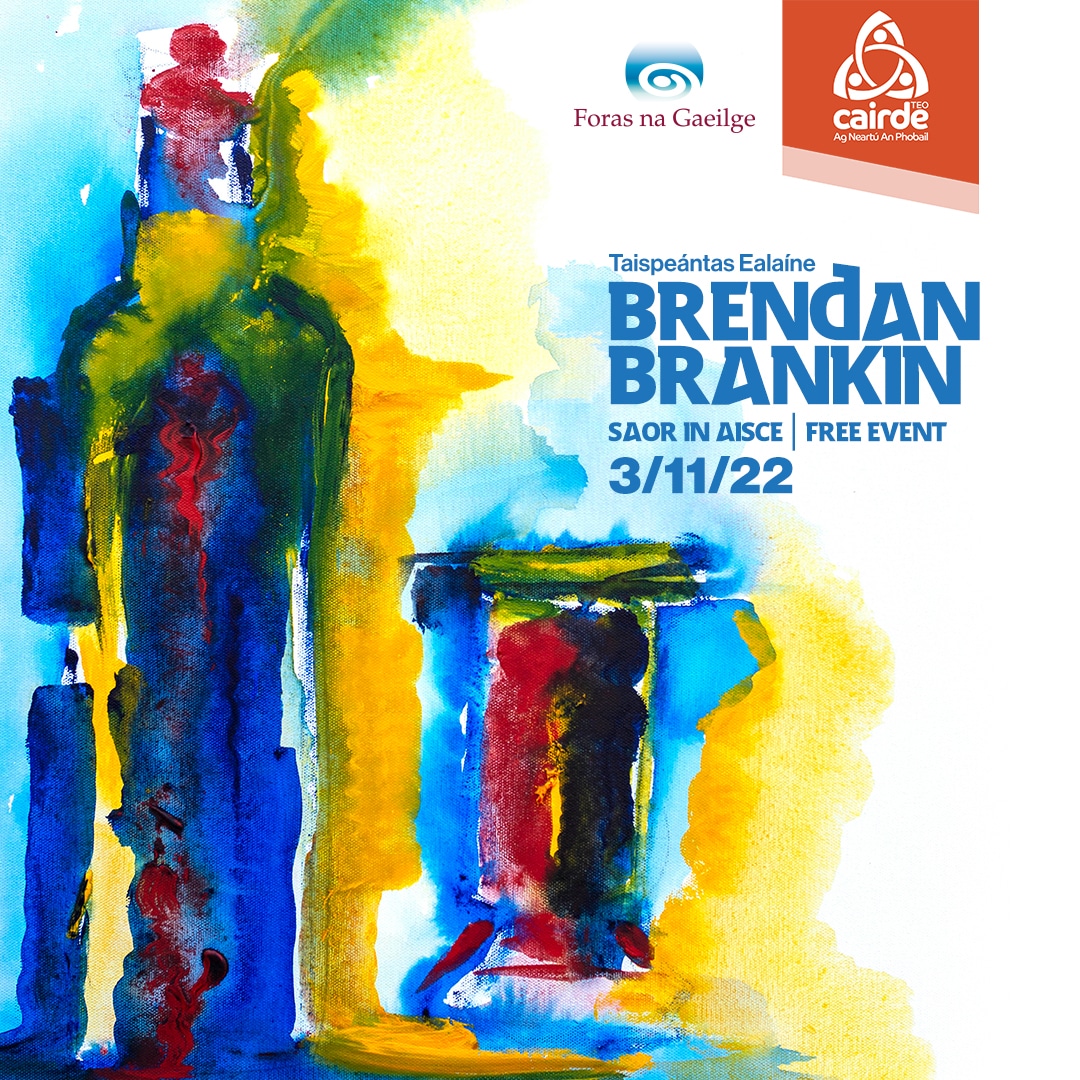 Brendan Brankin was born and raised in Portadown, Co. Armagh in 1959. Following a career in the mathematical and scientific world of civil engineering, Brendan turned his attention to his true passion, nature, painting and poetry.
He has a keen eye for the natural beauty that surrounds him and seeks (and often finds) meaning, joy, hope and purpose in its spectacular simplicity.
The search for meaning and purpose is a recurring theme in his work and he carefully crafts words that capture his simple yet powerful insights.
The easy reading of Brendan's work disguises a philosophical energy that is both revealing and challenging to the reader. Throughout his work joy and hope prevail.
Brendan has exhibited his paintings and poetry in the Armagh Theatre in February 2022.
He will have a further exhibition of his work in Cultúrlann Aonach Mhacha in November 2022.
Brendan was invited to participate in the John Hewitt International Summer School in Armagh in July 2022.
He is a former long-serving volunteer with the RSPB and a member of BirdWatchIreland.
Brendan's latest exhibition will be launching in Aonach Mhacha on November 3, at 8pm.
Rugadh agus tógadh Brendan Brankin i bPort an Dúnáin, Contae Ard Mhacha, sa bhliain 1959. I ndiaidh dó gairm a bheith aige i saol na matamataice agus eolaíocht na hinnealtóireachta sibhialta, dhírigh Brendan ar a fhíor phaisean – nádúr , péinteáil agus filíocht. Tá súil ghéar aige ar an áilleacht nádúrtha atá thart timpeall air agus féachann sé (agus is minic a fhaigheann sé) brí, áthas, dóchas agus cuspóir ina simplíocht iontach.
Is téama a thagann chun cinn arís agus arís eile ina shaothar ná cuardach brí agus cuspóra agus cruthaíonn sé focail go cúramach a thugann léargas simplí ach fós féin cumhachtach. Cuimsíonn léamh éasca shaothar Bhreandáin fuinneamh fealsúnach atá nochtach agus dúshlánach don léitheoir. Bíonn áthas agus dóchas i réim ina chuid oibre.
Bhí a chuid ealaín agus filíocht ar thaispeáint in amharclann Ard Mhacha i mí Feabhra 2022.
Beidh taispeántas leanúnach dá shaothar léirithe i gCultúrlann Aonach Mhacha i mí na Samhna 2022.
Tugadh cuireadh do Brendan páirt a ghlacadh i Scoil Samhradh Idirnáisiúnta John Hewitt in Ard Mhacha i mí iúil 2022.
Is iar-oibreoir deonach leanúnach é do RSPB agus baill de BirdWatchingIreland
Beidh taispeántas Brendan ag lainseáil ar an 3ú Samhain ar 8pm in Aonach Mhacha.
Bígí linn!
Aonach Mhacha
Thursday November 3, 2022
Tickets: free event | 8pm
For more information click here
Sign Up To Our Newsletter