Music legend Van Morrison is to perform two intimate back-to-back shows in Warrenpoint, Co Down, next month in aid of the Southern Area Hospice.
Tickets for the shows, which will take place in the Town Hall, go on sale tomorrow morning (Thursday), April 9.
The concerts are taking place as part of the annual International Guinness Blues on the Bay Festival in the seaside town.
The Belfast-born star, famed for such hits as 'Gloria', 'Here Comes the Night' and 'Days Like This', will also be treating fans to songs from his new duets album.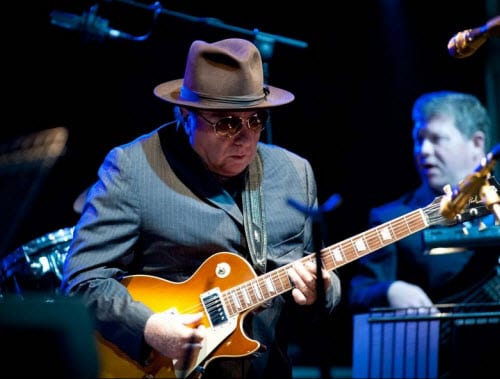 Morrison's song writing is visionary and he is an exponent of many genres including blues, jazz, skiffle and country roots.
He has won six Grammys and has been inducted to the Rock 'n' Roll Hall of Fame.
The influence of the musical journey that began back in post-War Belfast stretches across the generations, and Morrison's questing hunger ensures that the journey itself continues.
The shows in Warrenpoint will take place on Sunday, May 24, with doors opening at 4.30pm and 7.50pm.
With one of the most revered catalogues in music history and his unparalleled talents as composer, singer and performer Van Morrison's past achievements loom large.
For more information and to buy tickets check out:
http://bluesonthebay.co.uk/
Read more news:
Police witness appeal after Crossmaglen assault
Five Westminster candidates now confirmed to contest Newry and Armagh
Armagh actor's lead role in Easter Rising movie
Armagh features on McDonald's expansion radar
Charity thanks all involved in successful rescue of trapped pony
Sign Up To Our Newsletter