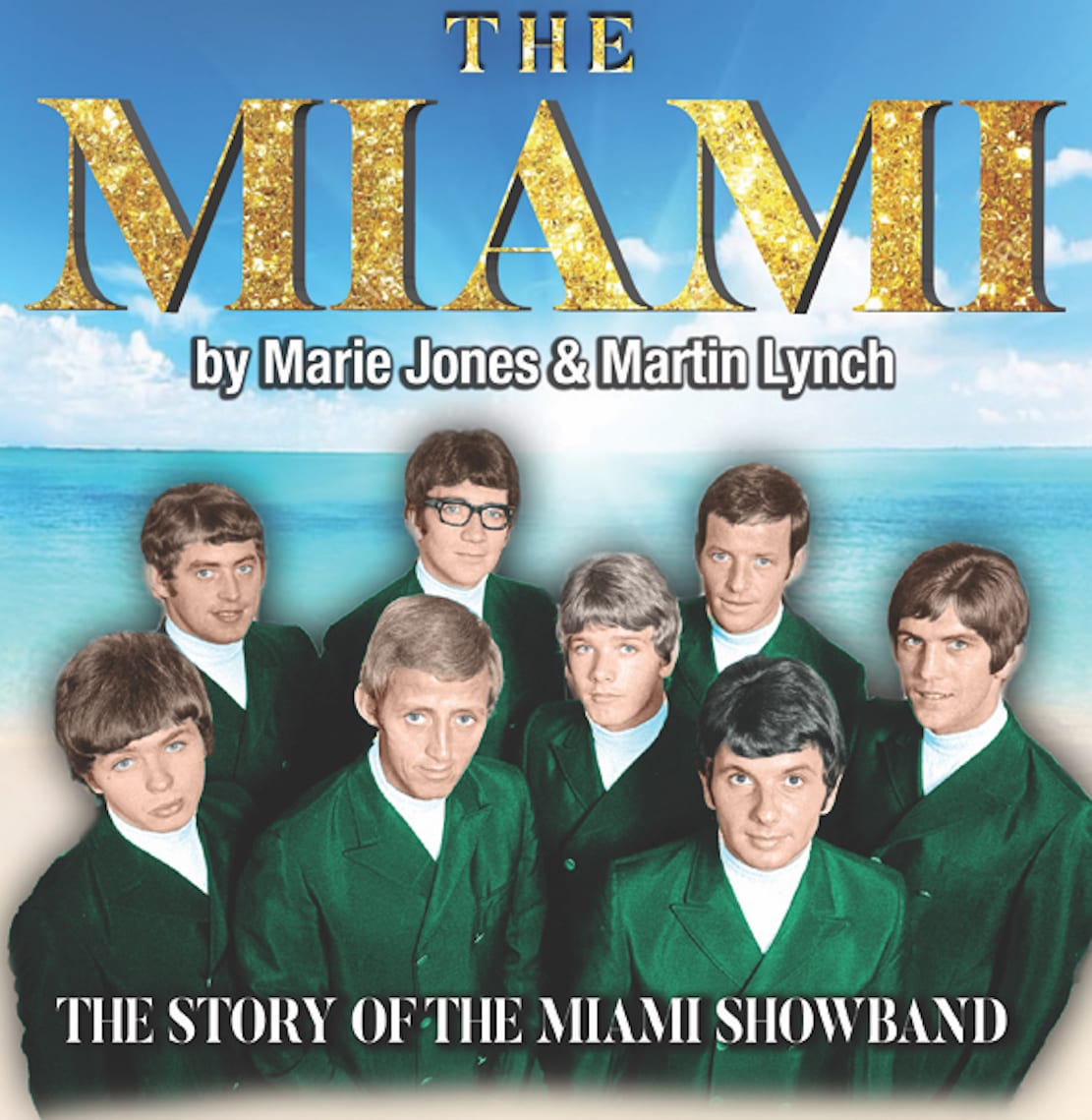 Are you ready to revisit Ireland in the 1960's in the company of the legendary Miami Showband and all their fantastic hits?
Who remembers 'Simple Simon Says', 'From The Candy Store' or 'Clap Your Hands, Stomp Your Feet'?
Even if you're too young to remember the 60's and 70's, this is still the show for you.
Told through the eyes of two best friends and Miami songwriters, Fran O'Toole and Des Lee, The Miami weaves us through the amazing roller coaster story of the iconic showband.
Written by Marie Jones and Martin Lynch [the team behind 'Dancing Shoes – The George Best Story'], The Miami takes us through the joyous dancehall days of the 1960's and 'Spit On Me Dickie' to the tragedy in 1975.
You'll laugh, you'll cry, you'll want to dance, but above all, you'll have an amazing night out.
Tickets are available from the Theatre Box Office on [028] 3752 1821, or online at www.visitarmagh.com/marketplacetheatre.
To keep up-to-date with the latest news at the Market Place Theatre, you can follow us on Facebook (www.facebook.com/marketplacearmagh) and Twitter (www.twitter.com/mptarmagh) where you will find all the latest information, special offers and video previews.
Sign Up To Our Newsletter