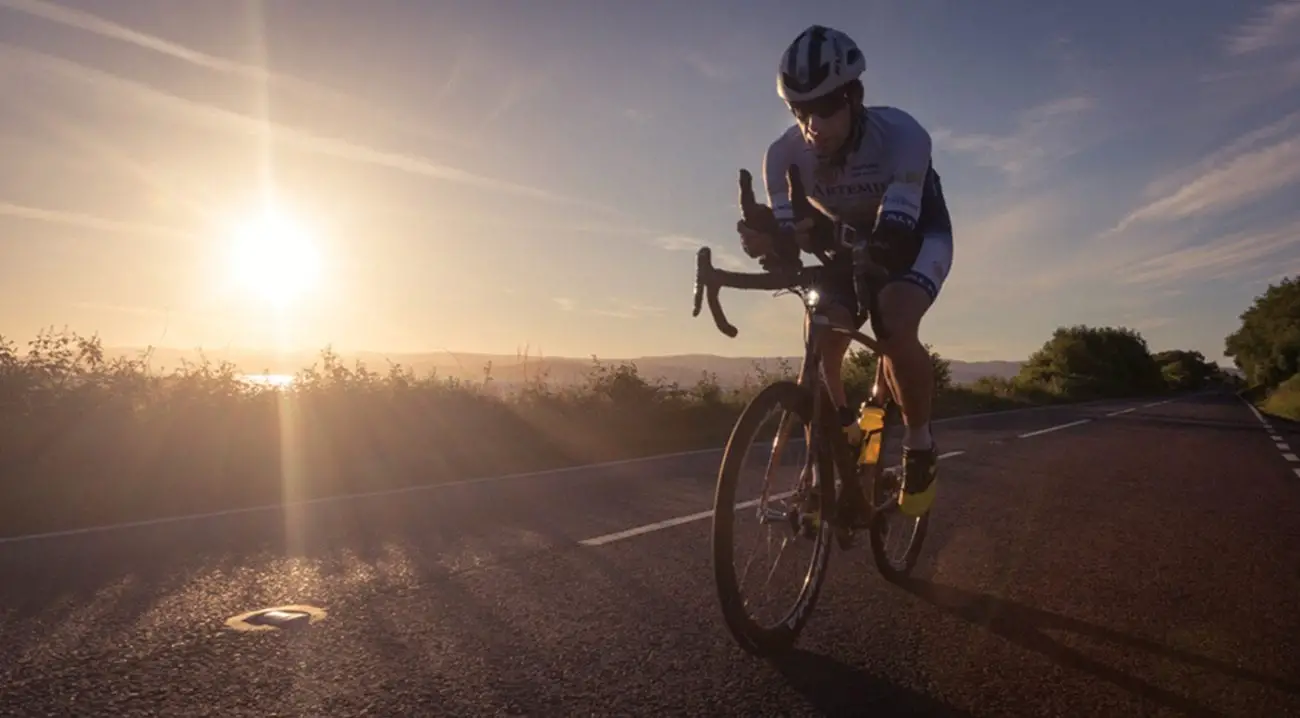 In need of some motivation this February? Then come along to The Market Place Theatre in Armagh on February 25 to hear cyclist Mark Beaumont's story of his amazing around the world achievement, which redefines the limits of human endurance.
It is also an insight into the mind of an elite athlete and the physical limits of the human body, as well as a kaleidoscopic tour of the world from a very unique perspective.
'Around the World in 80 Days' explores how Mark Beaumont set out to make this Victorian fiction a two-wheeled reality.
Having smashed the circumnavigation cycling World Record twice in his career, he now holds this 18,000 mile title in a time of 78 days and 14 hours, averaging 240 miles a day.
Over the past decade, Mark's epic documentaries have taken viewers to over 100 countries, into the Arctic, the high mountains and around the Commonwealth, also surviving capsize in the mid-Atlantic.
Showing films and photography, this event will provide a fascinating insight into Mark's career of adventure.
Then on Friday, February 28 dive into the blues-drenched sounds of clarinet-driven 1920's New Orleans jazz with The Dime Notes who present an irresistibly fresh take on a timeless style.
Unearthing a repertoire of stomps, blues and forgotten gems of the era, from musicians such as Johnny Dodds and Jelly Roll Morton, The Dime Notes push forward the propulsive grooves and sultry melodies which made early jazz revolutionary, controversial, and wildly popular.
The stellar line-up features Dave Kelbie on rhythm guitar [of Evan Christopher's Django a la Creole], one of London's most in demand jazz clarinet players David Horniblow, American pianist Andrew Oliver and London bass player Louis Thomas.
A busy schedule sees the band touring extensively throughout Europe, Canada and further afield. Don't miss the opportunity to hear them on this their first tour of Northern Ireland.
Tickets for all events can be purchased by contacting the Box Office on [028] 3752 1821, or online at www.marketplacearmagh.com
Keep up-to-date with the latest news at the Market Place Theatre, follow us on Facebook (www.facebook.com/marketplacearmagh) and Twitter (www.twitter.com/mptarmagh) where you will find all the latest information, special offers and video previews.
Sign Up To Our Newsletter