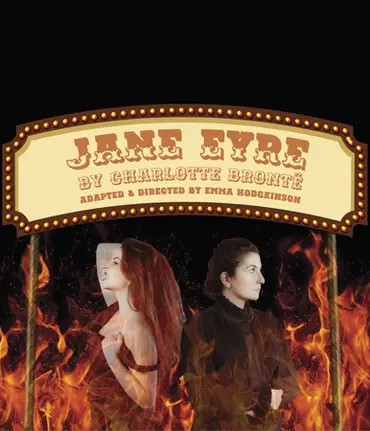 Step right up, ladies and gents, to Heartbreak Productions' Carnival Spectacular – complete with astounding acrobats, jaw-dropping jugglers, and our very special guest – the death-defying escape artist Jane Eyre. Watch her wriggle out of five different tight corners, including everyone's greatest fear – fire!
Heartbreak is delighted to present this original adaptation of Charlotte Brontë's classic, 'Jane Eyre', for the outdoor stage. We follow our favourite Victorian heroine through her many ordeals, using the backdrop of a carnival, as she escapes from her aunt's house, her school, the fire, the moors, and finally finds safety with her true love, Mr Rochester. Harrowing at times and heart-warming at others, this romantic tale is best enjoyed outdoors, with a picnic, of course!
Please note this event will take place outdoors at the Palace Garden, Palace Demesne, Armagh. We encourage you to dress accordingly.
Wednesday July 20, 2022
6pm | £12.50 | £10.00 children | £38.00 [family of four] 
Sign Up To Our Newsletter