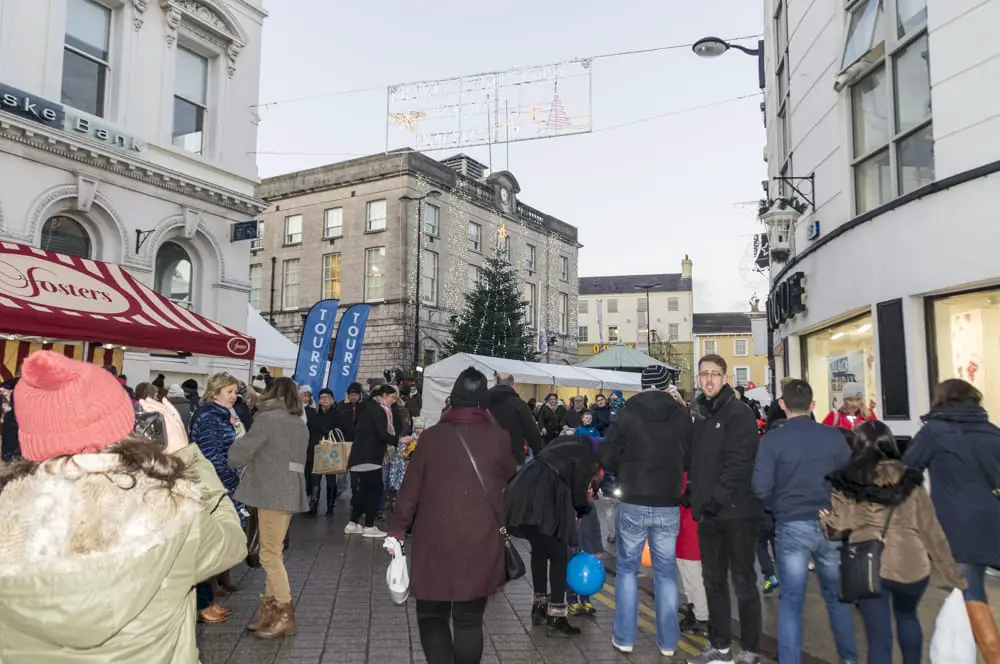 Georgian Day in Armagh; a day where thousands descend on the city for the biggest event on the city's calendar.
Don't leave it until you arrive to figure out the parking, though!
Here is our nifty guide on avoiding the parking madness if you are planning on making the journey into the ecclesiastical capital for the city-wide festivities this Saturday.
First of all, Armagh City Centre will be closed from 3am on Saturday morning, right through until midnight. That includes Market Street to Russell Street junction, Thomas Street, Scotch Street, Ogle Street and Castle Street.
Linenhall Street car park will be closed throughout the day too.
However, there are nine designated parking areas dotted around the city for people to avail of. These include: The Mall shopping centre; Linenhall Street; The Market Place Theatre/ Saint Patricks Train; Dobbin Street Lane; Friary Road East; Lonsdale Road; Shambles Yard; The Courthouse; and The Mall East.
Organisers have also put in place a park and ride system, which will be running from 11am right up until 9.30pm.
This will give people the chance to leave the car behind and take a bus into the centre.
Buses will be running every 15 minutes from The Palace and The Navan centre, they will also be picking up every 20 minutes from the Elim Church on the Portadown Road.
A shuttle bus will also be on offer from 1pm to 9 pm. This will operate from the Armagh Visitor Information Centre (Upper English Street) to the Children's Christmas Market and the Shambles, NO.5 Vicar's Hill and Saint Patrick's Cathedral.
For those travelling from further afield, there is a complimentary bus service from the Portadown train station to the Armagh bus station.
This is free to all bus and train passengers. This service will depart Portadown at 11.20am and return from Armagh at 6 pm.
Read more on the Georgian Festival here. And join our live blog on the website throughout the day from 11am.
Sign Up To Our Newsletter