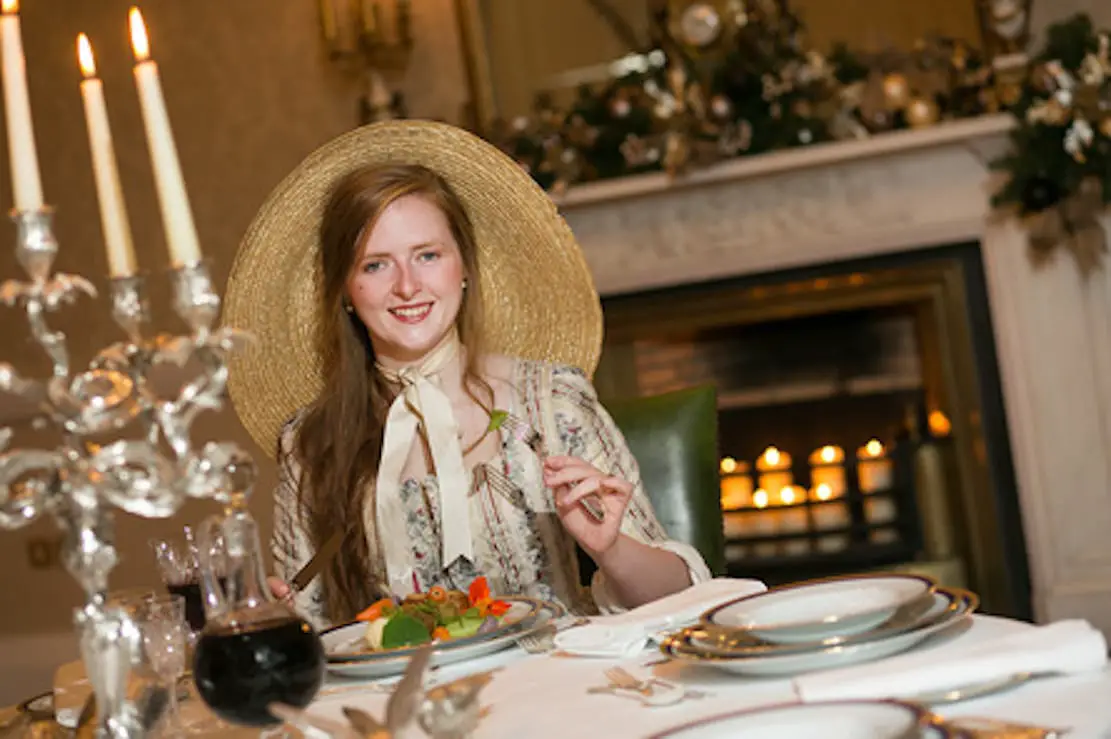 The Georgian Festival is one of Armagh's blue ribbon events and part of that four-day extravaganza is the delightful Great Georgian Banquest at the Palace Demesne in Armagh.
Stepping into the historical setting of The Palace, travel through the mists of time with your dinner companions, watching, listening and experiencing the 18th century Venetian Festival Season.
Learn the etiquette of a Masquerade Ball and listen to the fashionable court music as played for the Kings of Europe.
This exclusive (black tie optional) event will include a sumptuous five-course menu prepared by The Yellow Door Deli, evoking the menus of the time but served with a modern twist.
A cocktail reception and accompanying fine wines and entertainment will add to this experience. Please advise of any dietary requirements at the time of booking.
When? Friday 23 November. Where? The Palace, Palace Demesne, Armagh. How much? £85
Why not enjoy the ultimate Georgian weekend break in Armagh?
Treat yourself to a pre-Christmas break with the ultimate Georgian weekend in Armagh. Enjoy the Georgian Banquet followed by a relaxing overnight stay in either the Armagh City Hotel or the Charlemont Arms Hotel. Special rates apply.
These offers are subject to availability and further information is available online www.visitarmagh.com/georgian
Read more: Relive Armagh's Georgian Splendour at iconic four-day Festival
Sign Up To Our Newsletter