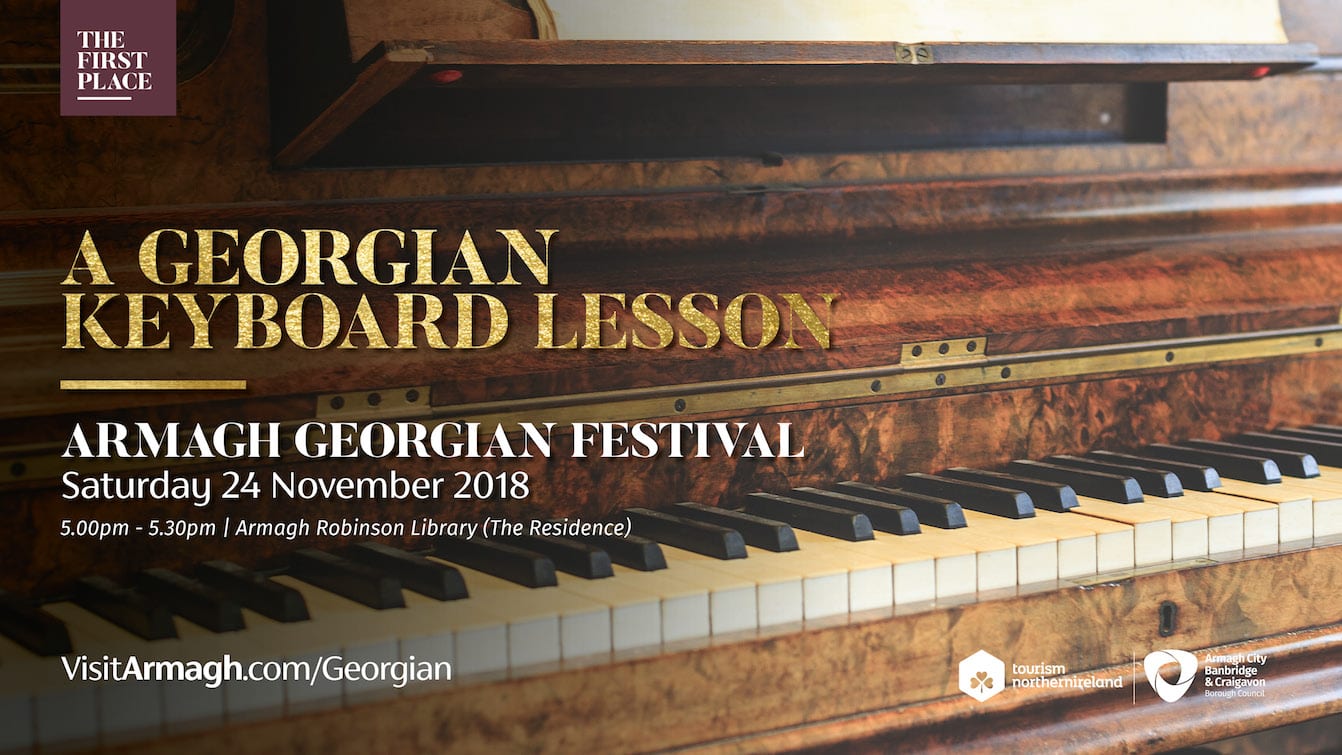 When we think of 18th Century music we think of the Harpsichord, however the musical instrument of choice was the Clavichord.
A rare instrument today, but a very common instrument in the 18th century this will be a journey of sound and the etiquette associated with music of the time.
The Georgian Era produced prodigious talents from Bach to Schubert and most famously of all Mozart.
These great musicians and composers entertained the great and the good of Georgian Society and their music reached far and wide, indeed it is claimed that Handel visited Armagh during this period!
On Saturday, November 24, join the 'Armagh Master' famed for his musical accomplishments and skills, as one young gentleman receives instruction on Georgian clavichord technique.
This is to instil the discipline of practice, practice, practice, so that when he is expected to entertain after dinner his
performance will appear effortless and with authority!
Armagh Robinson Library (The Residence) | 24 November |  5.00pm – 5.30pm. Tickets: Adult: £5; Child: £2.50
Sign Up To Our Newsletter