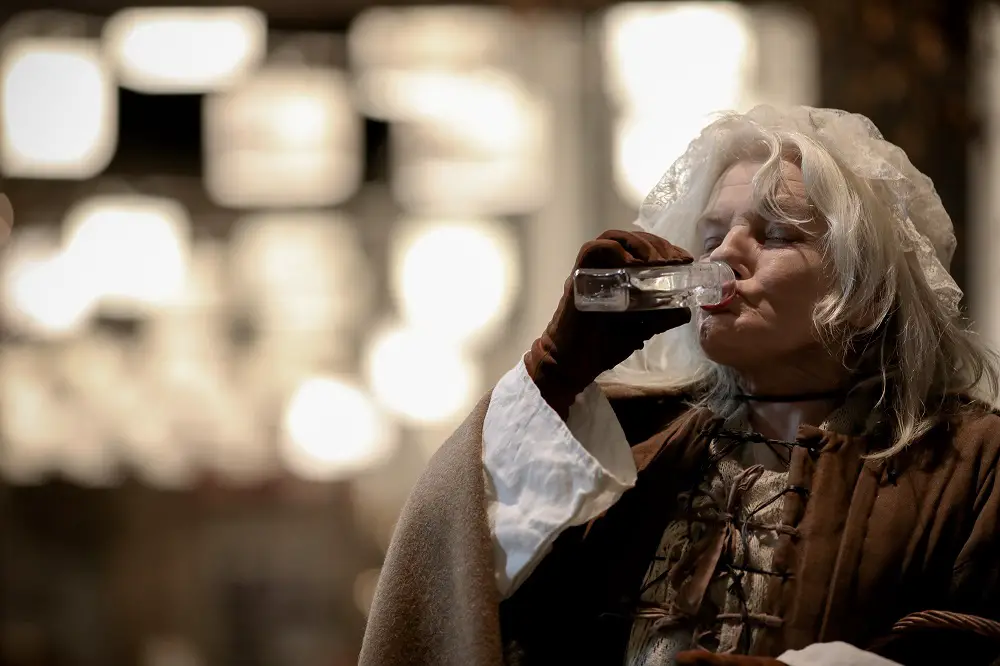 Delve into the underbelly of Georgian society and be amazed, entertained or repulsed! This informative and enjoyable tour will focus on the not so fragrant, not so sober and not so hygienic Georgians! Learn more about some of the unsavoury pastimes of the era along with the range of crimes and subsequent punishments. Learn more about the stories of Georgian times.
Be regaled with stories of how ladies shaved off their eyebrows and replaced them with mouse skin. Learn more about rodents making their nests in the fashionable tall powdered wigs!
Missing teeth were often replaced by false teeth made of clay, walrus tusk or even dead people's teeth! There will be some local characters incorporated into the tour – you never know who you will meet along the way!!
The tour will last 90 minutes approx, beginning at 6.00pm.
Please note this tour departs from Boer War Memorial and finishes at the Market House, Market Street.
Please be sure to wrap up warmly and wear appropriate footwear as this event is based entirely outdoors.
A reasonable level of fitness is required to participate in this event.
Please see this link https://bit.ly/3jgcqU0 for detailed general information relating to the events, including parking, COVID and policy. It is highly recommended that you read this link.
Armagh Georgian Weekend General Information and Cancellation Policy
Armagh Georgian Weekend is a series of unique experiences, which celebrate the many different aspects of Georgian Armagh including buildings, history and heritage. We work closely and in partnership with local attractions, businesses and venues to deliver the events. Your safety is our number one priority. Please note that masks must be worn for any event which takes place indoors.
To see more details on Armagh Georgian Weekend click here 
Sign Up To Our Newsletter