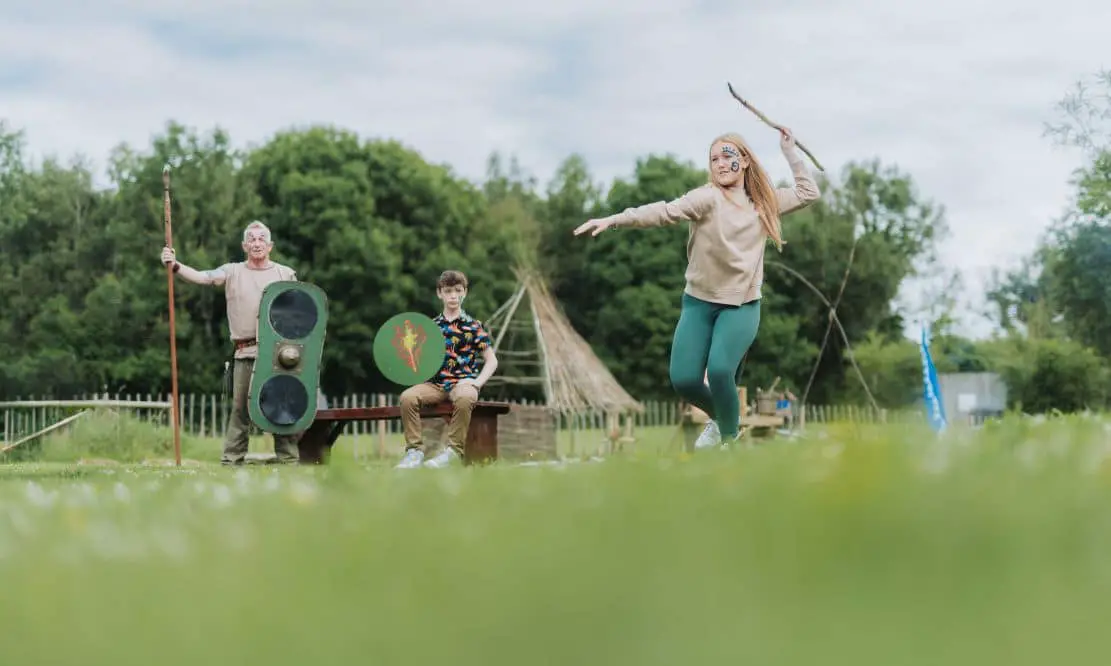 As part of our Lughnasa celebrations, enjoy a packed afternoon of family fun on August 5 at Navan Centre and Fort, Armagh as we explore the Games of the Past!
Discover how the Celtic clan would have used games as a fun way to train their young warriors in the art of battle and meet some of our greatest warriors and hunters!
Hone your warrior skills in the assault course, crawling under hessian sheets, dribbling a ball around a series of posts, balancing the ball and striking at a target. Learn how hurling would have been a training method to strengthen the arms before moving on to wielding a sword. Discover how to hunt for your own food in Celtic times by using a spear and throwing a javelin!
Our special hobby horses can lead you to victory in the Tailteann Derby and you can even experience the local sport of road bowling!
Meet some of the most skilled hunters we know, in the form of the amazing birds of prey from the award winning World of Owls, such as owls, eagles, falcons, hawks and vultures.
The afternoon will conclude with a special hand-fasting ceremony as we gather around the Sacred Stone and witness trial marriages!
The Games of the Past event takes place from 1pm – 5pm but if you would like to extend your visit, we are also offering a special guided foraging tour at 11:30am for an extra £5 per person (bookable separately).
Navan Centre and Fort, Armagh
Saturday August 5, 2023
1pm – 5pm | Family £32.50 | Adult £11.00 | Child £7.50 | Concession £9.25
Sign Up To Our Newsletter