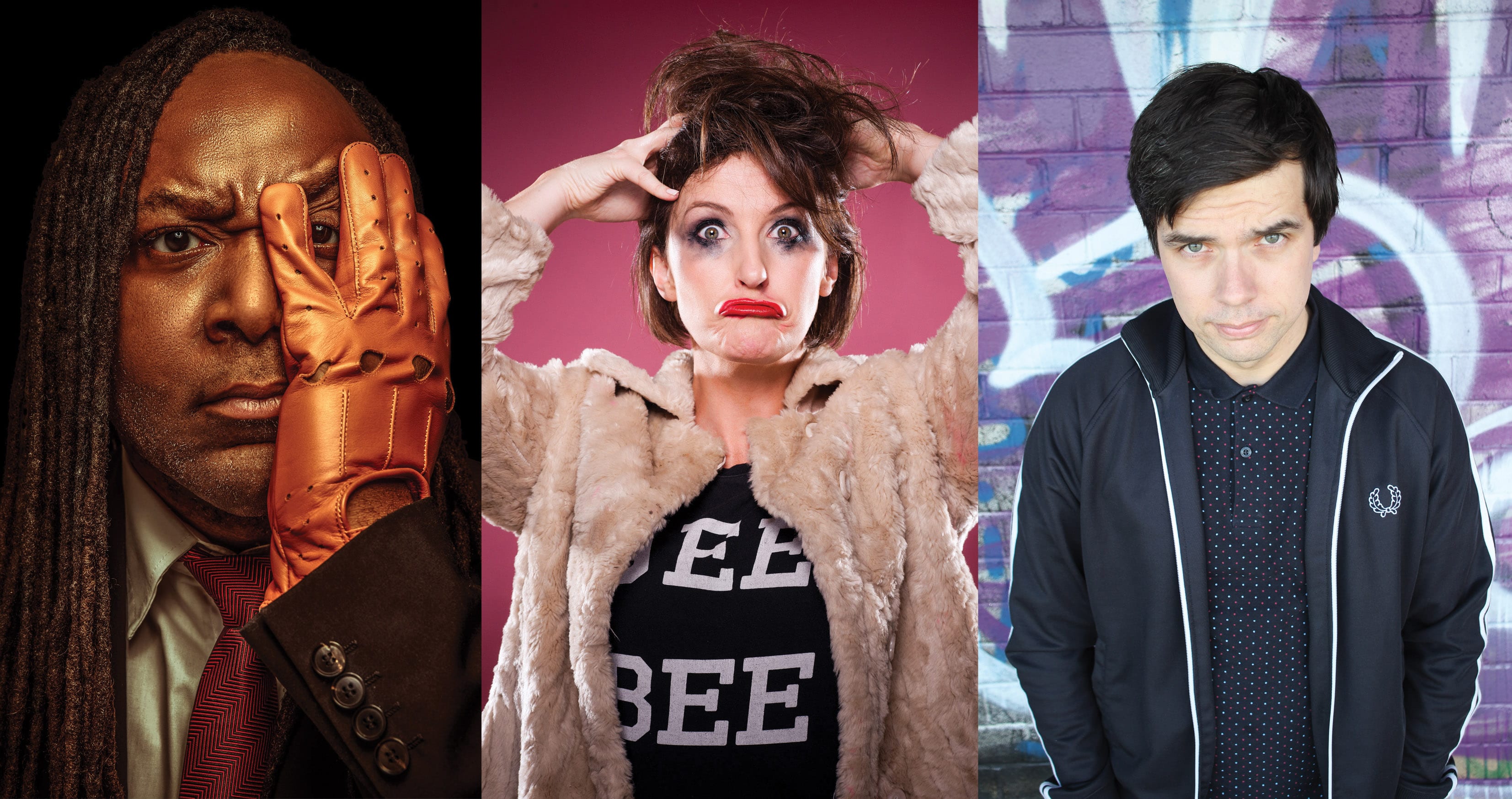 There'll be laughter in the aisles this Autumn at Armagh's Market Place Theatre with a host of superb comedy talent.
Teresa Livingstone is delighted: delighted that things are going so well for everyone else; delighted with her ever-fluctuating weight; delighted for the well-meaning women in her life; she's even delighted for you, well done on all you've achieved.
With a piano, a gin, and the voice of a woman who has reached the point of no return, Teresa is ready to share. One of the stars of BBCNI comedy show 'Late Licence', Teresa is a musical comedian whose original and hilarious songs cover everything from sleazebags in bars, to workplace hatred, with a bit of cake and wine thrown in for good measure.
Teresa Livingstone: Delighted is recommended for age 16+ as it may contain material that some people could find offensive.
The show will take place on Saturday 16 September at 8.30pm.
Cork comedian Chris Kent presents his 5th solo show, Moving On on Saturday 30 September at 8.30pm. Returning with his charming and surreal style, Chris has a new perspective on life.
Having moved to the UK and recently becoming a dad for the first time, adult life is leaving him more confused than ever…
Reginald D Hunter returns to The Market Place on Wednesday 25 October, with his highly anticipated brand new show, Some People V.
Reginald D Hunter, following a hugely successful year performing across Europe. In the years that he has been living and performing in the UK, Reginald's searingly honest material has garnered him a popular fan base that spans the generations.
In the past twelve months he has appeared in a critically acclaimed tour of the UK as well as performing across Europe.
His appearances on television have included '8 Out Of 10 Cats Does Countdown', 'Never Mind The Buzzcocks' and 'QI' and is a frequent guest on 'Have I Got News For You'.
Both Chris Kent and Reginald D Hunter are recommended for age 18+ as the events may contain material that some people could find offensive.
Visit the website at www.marketplacearmagh.com for full details and bookings, or contact the Box Office on [028] 3752 1821.
And to keep up-to-date with the latest news at the Market Place Theatre, you can follow us on Facebook (www.facebook.com/marketplacearmagh) and Twitter (www.twitter.com/mptarmagh) where you will find all the latest information, special offers and video previews.
Sign Up To Our Newsletter