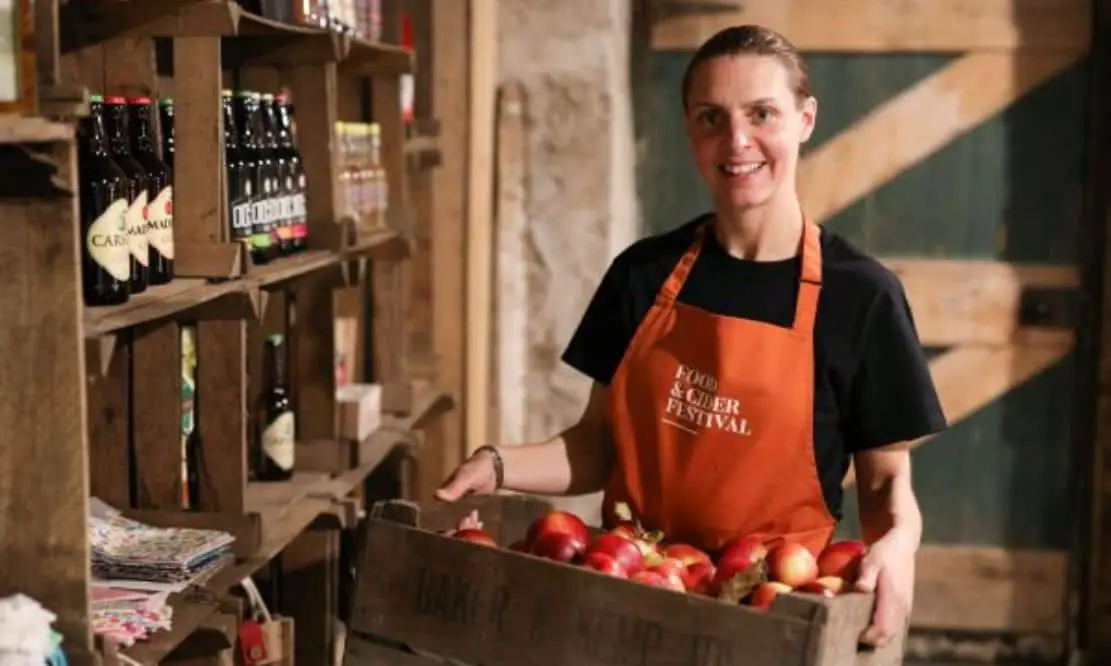 Armagh Food and Cider Festival are offering you a break from the traditional Sunday Roast this weekend. Enjoy the final day of the season's biggest foodie event with a series of exciting food and nature-based experiences:
Ireland's only Worshipful Master Fishmonger, Hal Dawson combines forces with street chefs from On The Hoof to bring you a 'cooking fish with fire' workshop.
Taking place in On The Hoof's outdoor kitchen on the edge of Gosford Forest Park, Hal and the Chapman family will guide you through sourcing and preparation of fish and shellfish.
Watch as Hal prepares sustainably sourced fish and shares his lifetime of knowledge. You can expect to enjoy tasters of fish and shellfish cooked many ways over the duration of the workshop.
The day includes: tea, coffee and introductions. Additional information and tickets can be found here.
---
Children are invited to take part in a number of craft and nature activities at the 'Ancient Grounds' of The Navan Centre to find ways to help to Save our Bees.
All materials will be provided in the ticket price. Children should wear old clothes as 'Beeing' a hero can get messy!
Parents are welcome to watch or to sit back and enjoy a tea or coffee from the Navan Centre coffee shop.
Tickets are required only for the children participating and can be booked here.
---
Join the McKeever Family for a tour of the Long Meadow orchards where you will learn about the different growing systems, visit the production plant and see the apple storage facilities, cider vinegar making, cider press and information on the fermentation process. You can even get involved with some apple picking!
After tasting some of Long Meadow's products, enjoy a cider reception seated right in the heart of the orchards. Lunch comprises of soup, a gourmet sandwich, apple pie, tea or coffee.
Click here for more information or to book tickets.
---
Blackwell House's incredible home-cook, Joyce is preparing to serve a sensational Sunday Afternoon Tea.
Consisting of five courses, this dining experience offers a starter, savouries, scones, sweet bites and dessert. Everything is lovingly home-made and prepared in Blackwell House's pristine country kitchen using free-range eggs and vegetables from their own garden.
Tables are allocated in time slots running from 1pm until 3pm. Tickets can be purchased here.
---
Housed in the recently refurbished banking hall of the old Provincial Bank, lays exciting new venue Fifth Quarter, where an evening of cheese, charcuterie and wine awaits.
The team at Fifth Quarter will treat you to two glasses of wine (red or white), matched to a lovely selection of local cheese and charcuterie breads and meats – a perfect end to a great weekend of food and drink!
The evening will run from 5pm until 7.30pm. Tickets should be reserved here.
Sign Up To Our Newsletter