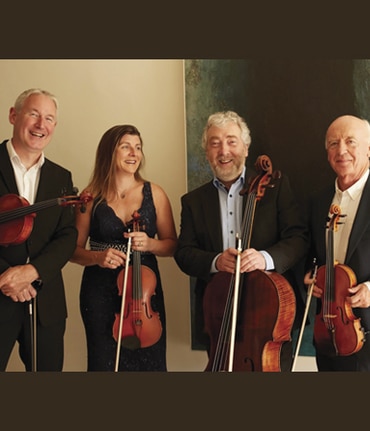 Featuring Séamus Maguire & Niamh Crowley [violin], Ken Rice [viola] and Neil Martin [cello].
Since it was formed in 1999, the wonderful West Ocean String Quartet has received world-wide acclaim, garnering rave reviews and plaudits from critics and audiences in Ireland, America, Japan, Australia and Europe.
Within the quartet, the worlds of traditional and classical music meet and fuse effortlessly, the quartet's unique voice fearlessly willing to navigate the space in-between.
Material for their fifth album, 'Atlantic Edge', has been curated from the broad musical spectrum of the West Coast – from the swinging barn dances of West Donegal down to the grand song-airs and rousing polkas of Kerry.
The John Hewitt Society is delighted that the Summer School has been included as one of the first dates on this album launch tour!
Monday July 25, 2022
8.30pm | £15.00 
Sign Up To Our Newsletter