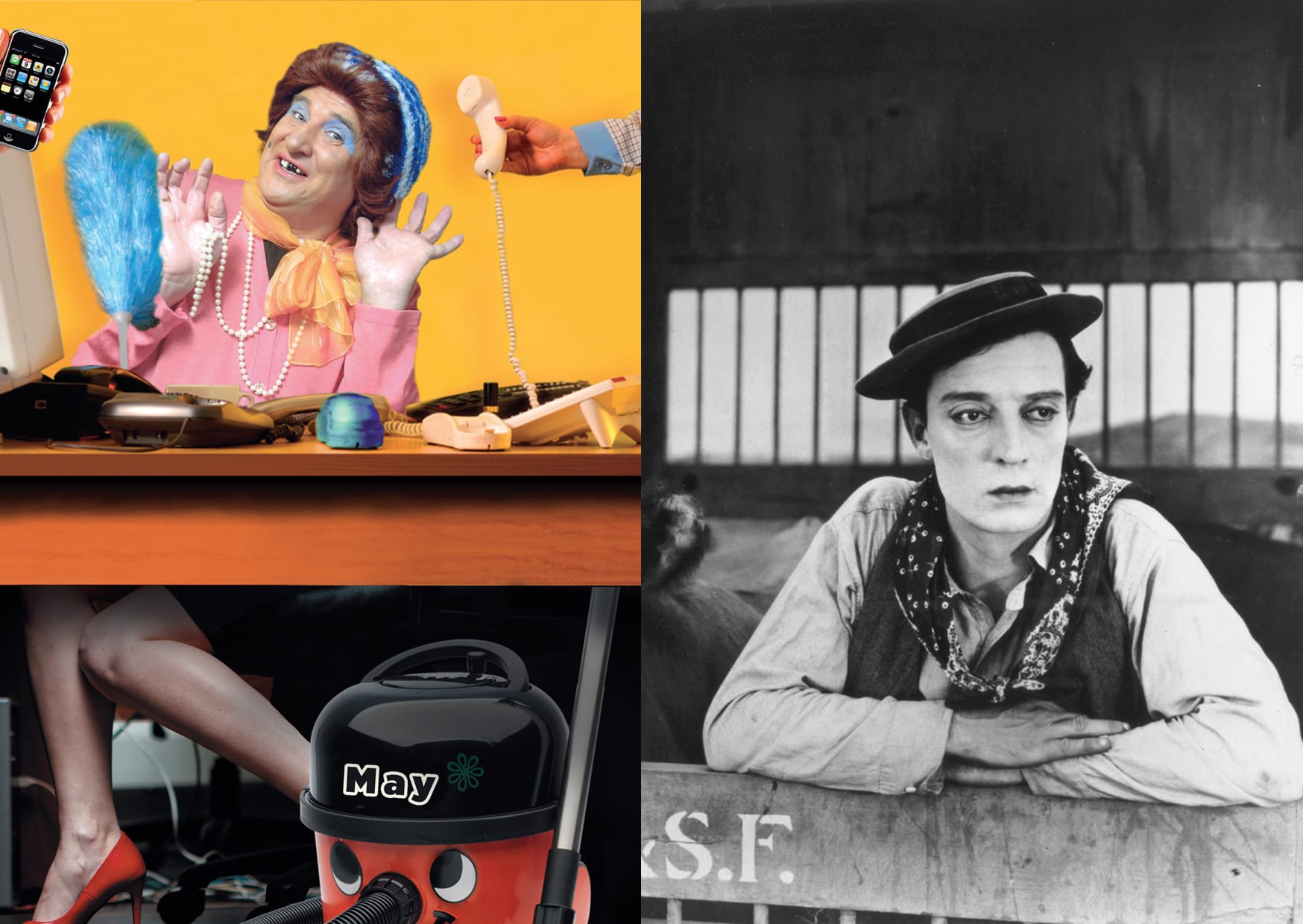 Drama fans are in for a treat as The Market Place Theatre's Autumn season gets off to a flying start this September.
2017 is the centenary of Buster Keaton's debut screen appearance.
Beloved by everyone from Samuel Beckett to Jackie Chan, his beautiful silent films remain as funny as when they were first screened, and 'Buster Keaton @ 100' offers an endearing memorial to the icon.
Two of Northern Ireland's most eccentric noisemakers, Colin Reid and Reggie Chamberlain-King, are writing all-new scores for some of Buster's funniest short films, performed live on a wide variety of instruments, with sound effects, and a bit of audience participation.
Read more: Market Place Theatre release their Autumn and Winter programme
Colin is one of Ireland's premier guitarists and pianists, who composed 'The Third Policeman'.
Reggie's work as Sound Effects Artist been broadcast on BBC Radios 3 and 4 and in the USA and Canada.
For two nights on 27 and 28 September, 'Dirty Dusting' offers a searing indictment of ageism in the 21st Century heavily disguised as a hysterical, laugh-out-loud, heart-warming comedy.
When three cleaners, Olive, Gladys and Elsie, are threatened with redundancy they feel that their lives are coming to an end until a chance wrong number gives them a new business start-up idea – why not run a telephone sex line? They've got motive, opportunity and a lifetime of experience – some more than others, mind you.
Provided Elsie can teach the other two a few new tricks, there's no reason why they can't get rich quick providing they can keep their operation a secret from their bosses… and their husbands…and their children…and their grandchildren.
Hotbuckle Theatre Company bring their unique magic to the powerful and emotional story 'Wuthering Heights'. When Cathy's father brings home an orphaned Heathcliff, the effect will echo for generations.
Emily Bronte's only novel, set on the windswept Yorkshire moors, is a timeless Gothic classic of passionate love, revenge and despair. 'Wuthering Heights' will be staged on Thursday 12 October.
Visit the website at www.marketplacearmagh.com for full details and bookings, or contact the Box Office on [028] 3752 1821. And to keep up-to-date with the latest news at the Market Place Theatre, you can follow us on Facebook (www.facebook.com/marketplacearmagh) and Twitter (www.twitter.com/mptarmagh) where you will find all the latest information, special offers and video previews.
Sign Up To Our Newsletter