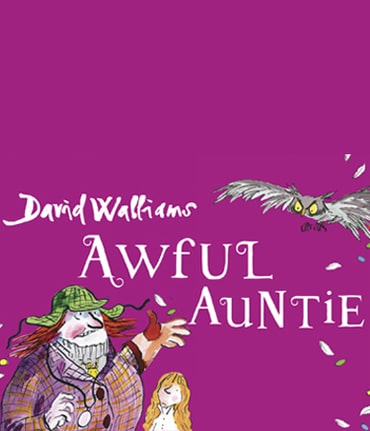 The new playground at the Saxby Hall Orphanage is finally complete, and we can't wait to celebrate with you.
The orphanage was founded by Stella Saxby, whose parents were killed in a car crash, leaving her an orphan, all alone with her Awful Auntie. And when we say awful, we mean awful!
Aunt Alberta and her best friend Wagner, a vicious Bavarian owl, tried everything they could to torment Stella into signing over the deed to Saxby Hall. But Stella, with the help of her friend Soot [the ghost of a chimney sweep, but friends come in all shapes and sizes, don't they?], fought off Aunt Alberta, saved Saxby Hall, and gifted the beautiful Saxby Hall to be used as an orphanage.
'Awful Auntie' by David Walliams is a truly thrilling tale. Owls, ghosts, chases, escapes, motorcycle rides, and tiddlywinks all fill Stella's days as she evades her menacing Aunt and saves the family home.
Please note this event will take place outdoors at the Palace Garden, Palace Demesne, Armagh. We encourage you to dress accordingly. Make sure you bring a blanket or chair to sit on, weather-appropriate gear, and a picnic, as the tale could take some time to tell, and storytelling can be hungry work!
Thursday July 7, 2022
4pm | £12.50 | £10.00 children | £38.00 [family of four]
Sign Up To Our Newsletter