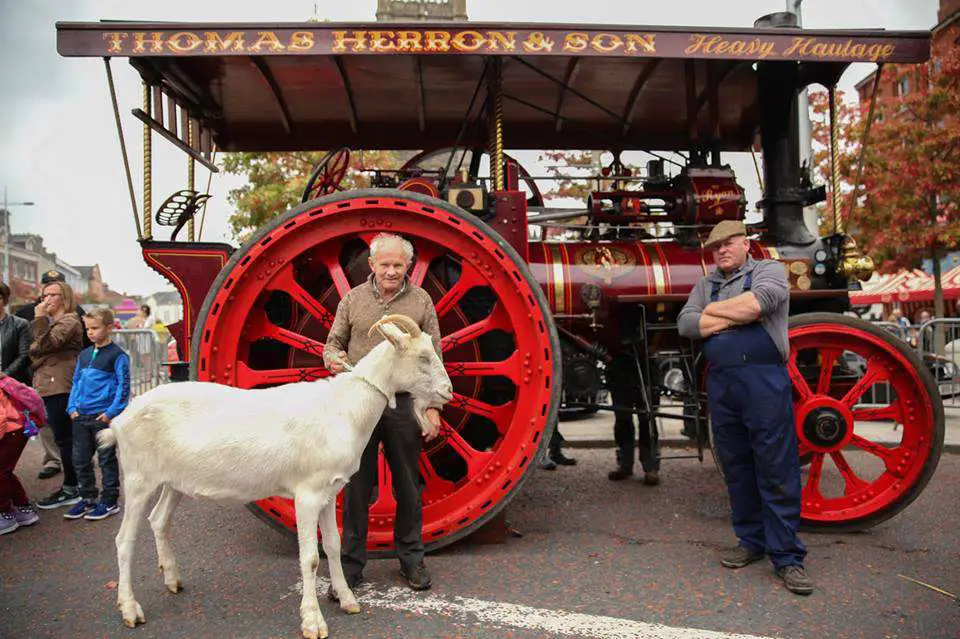 During 1998/1999 street unrest and sectarian clashes in Portadown Town Centre on Saturday afternoons were common place. Much negative publicity was generated and the image of Portadown was tarnished.
Mervyn Carrick, then Mayor of Craigavon, was determined to address the deteriorating sectarian environment and using his community development connections enlisted the help of the Birches Community Association and the Birches Vintage and Classic Car Club.
Having gained experience in promoting vintage rallies and developing projects in the rural area the Mayor invited members of BCA & BVCCC to stage a vintage rally in the Centre of Portadown with a view to squeezing out the unruly sectarian element.
In face of much scepticism an organising committee set about the daunting task of giving Portadown town centre a rural transplant on the third Saturday in September 1999 and thanks to the hard work of many rural volunteers and the financial backing of Craigavon Borough Council a rural culture festival was born.
Sign Up To Our Newsletter