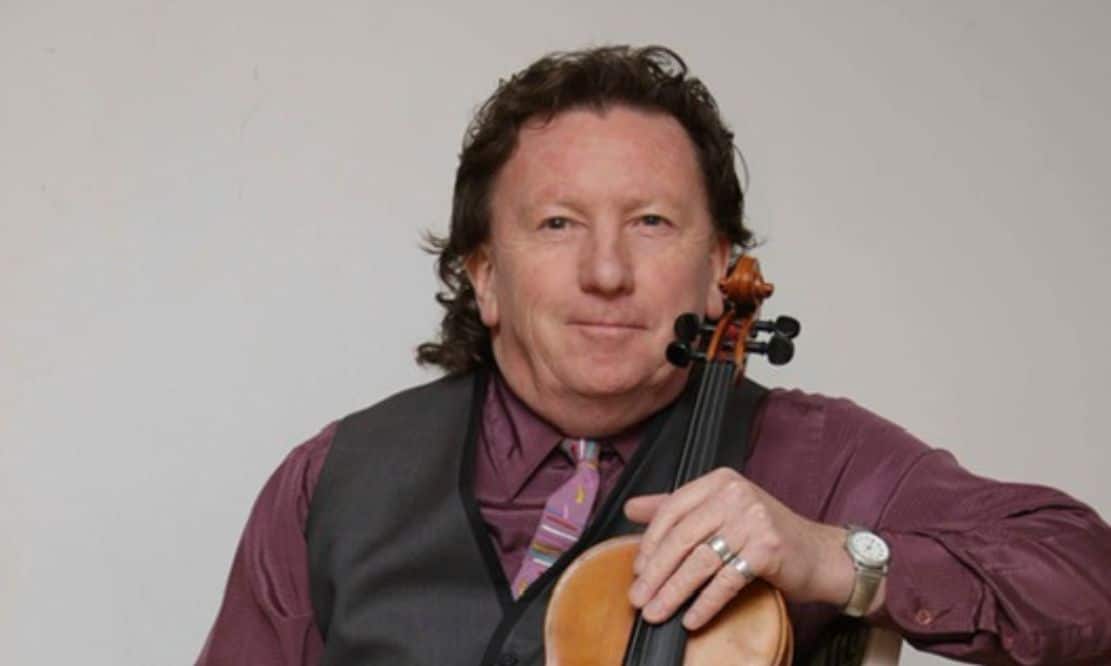 Armagh Pipers Club is delighted to present in concert one of the greatest Irish traditional fiddlers of our time, Galway-born Frankie Gavin, one of the founders of the supergroup Dé Danann in 1975. He will be accompanied by Catherine McHugh.
Frankie has produced five solo albums, 18 with various lineups of Dé Danann or De Dannan (as his group is now called), and a dozen with other musicians including Sharon Shannon, Stéphane Grapelli, Elvis Costello, Artie McGlynn and some outfit called The Rolling Stones.
The concert, also featuring Pipers Club musicians, takes place on Friday March 24 at 8pm in Armagh City Hotel. The Fringe Lounge has a limited capacity so early booking is advisable.
A substantial share of the proceeds goes to supporting the educational work of Armagh Pipers Club.
Armagh City Hotel
Friday March 24, 2023
Doors 7.30pm | Show 8pm | £15.00 | concession £10
Click here for more information
Sign Up To Our Newsletter