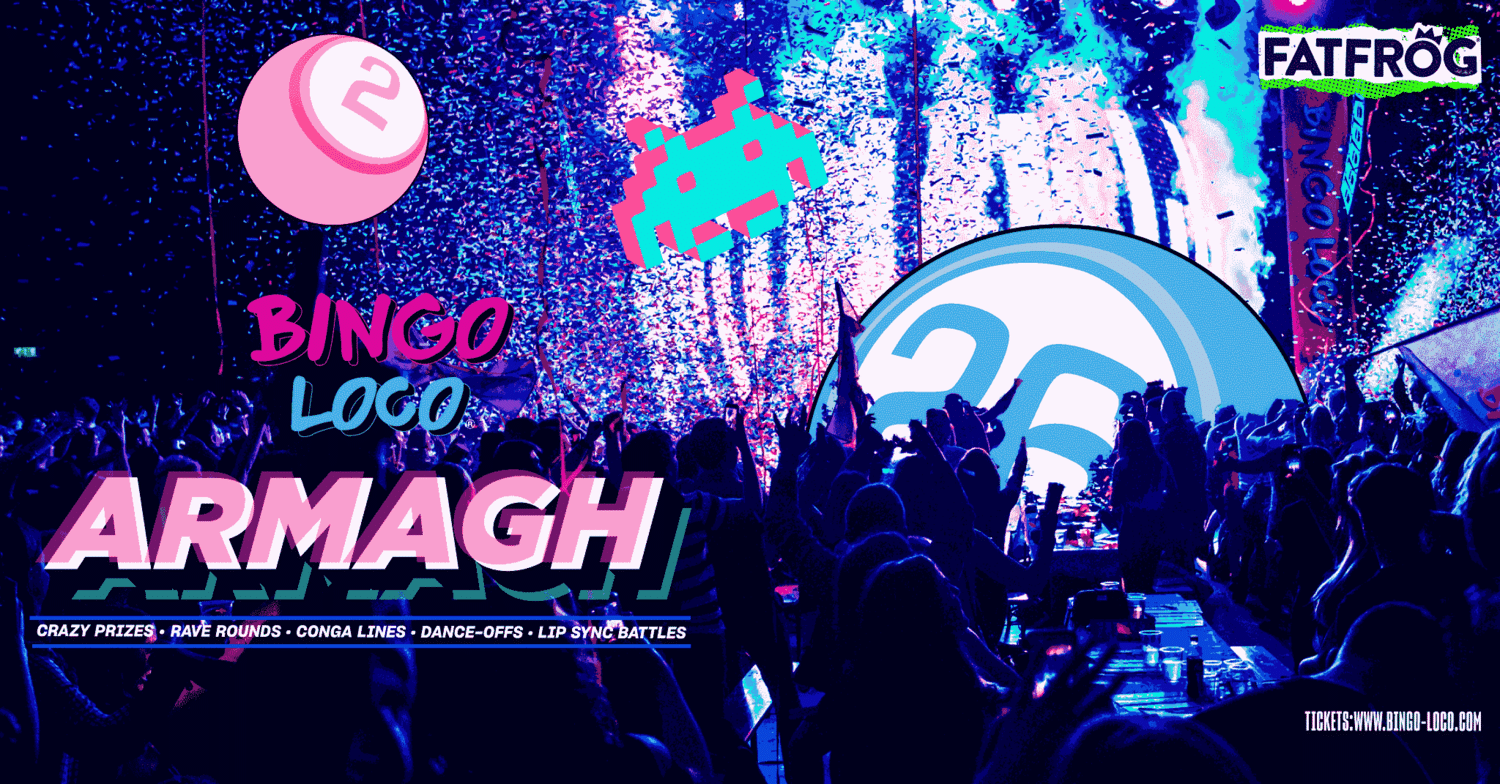 We want to give you plenty of notice to limber up in time for the famous dance-offs! So get ready… because Bingo Loco are back for another wild, confetti-filled show at The Armagh City Hotel on August 27, 2022.
Get ready to dance your shoes off to some of the biggest 90's and 00's bangers. Win BIG with international holidays up for grabs and many other insane prizes to be given away throughout the night.
You can expect high energy tunes from some crazy loco DJ's while the foul-mouthed MC's attempt to maintain a semblance of control of the mental bingo madness!
With sold out shows from New York to Dubai to Australia, we are back in Armagh to bring you an incredible night of fun and hysteria; with a few drinks thrown in for good measure!
What is Bingo Loco?
We are the runaway child of traditional bingo complete with rave rounds, lip sync battles, and dance-offs. The conventional Bingo Cartel doesn't like what we do. We don't care. We are bringing bingo kicking and screaming into a full-on party rave! We've got the balls… the bingo balls to make your roar so loud you'll definitely lose your voice.
Saturday August 27, 2022
Doors open 6.30pm | £17.00 includes £1.20 stake
Sign Up To Our Newsletter