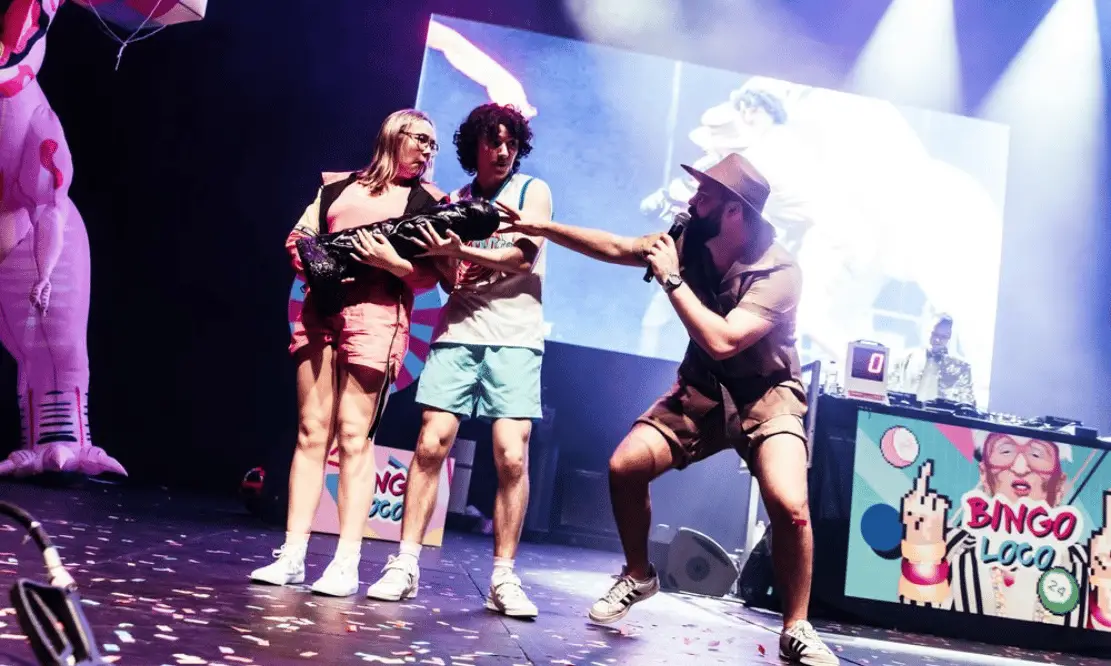 Bingo Loco are knocking down the door Armagh City Hotel for another wild confetti filled show on October 8!
Bingo Loco have 'flipped the traditional game of bingo on its head' and turned it into three hours of dance-offs, rave rounds, lip-sync battles and confetti showers!
Get ready to dance your shoes off to some of the biggest 90/00's bangers, win international holidays, vibe with some insane DJ'S, foul mouthed MC's, all while enjoying mental bingo madness!
With sold out shows from New York to Dubai to Australia, we are back in Armagh to bring you an incredible night of fun and hysteria, with a few drinks thrown in for good measure!
Organisers emphasise that, 'Bingo Loco is not an event; it  is a show with the mentality of a theatre performance and the energy of a festival'.
Whether you are on the lookout for a pre-Christmas work outing or fancy throwing together an impromptu night with friends… a night at Bingo Loco is just what the doctor orders!
Armagh City Hotel
Saturday October 8, 2022 | Doors Open 6.30pm | Last entry 7.45pm
Tickets £20.00 (£1.20 stake included)
Sign Up To Our Newsletter