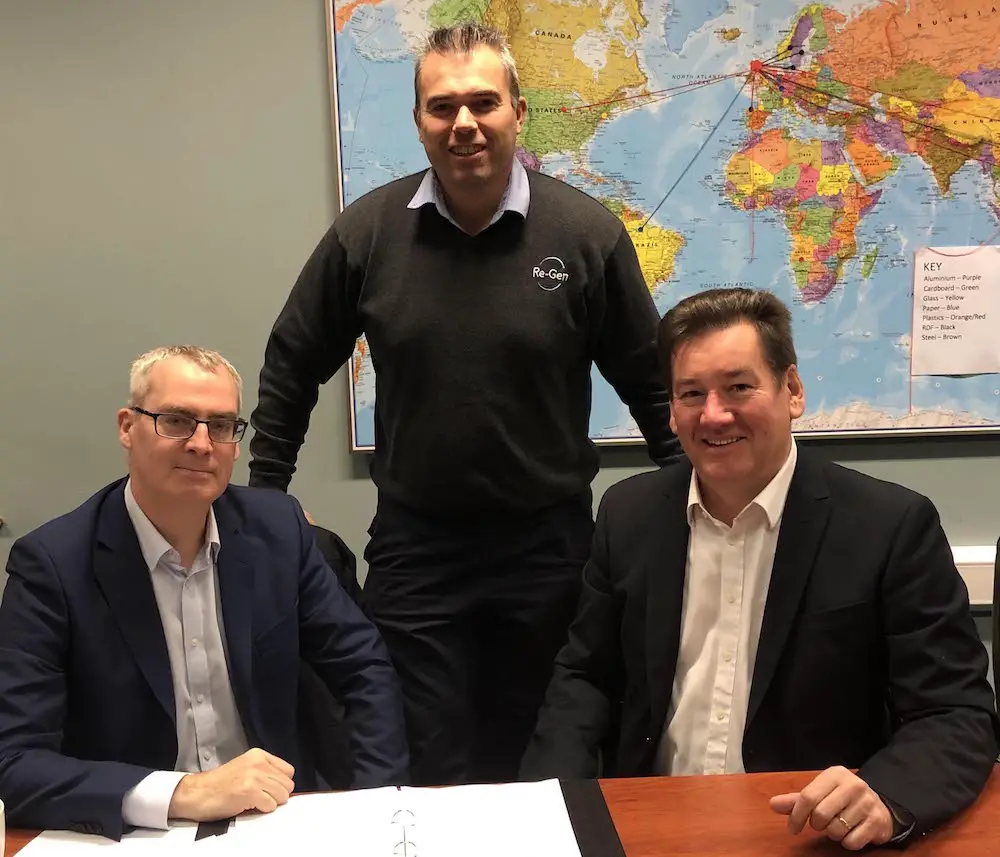 Newry-headquartered Re-Gen WTE Ltd, has agreed another long-term licence with Warrenpoint Harbour Authority (WPHA), to export 'Refuse Derived Fuel' products from Warrenpoint Port.
The company processes around 200,000 tonnes of waste at its facility every year and Warrenpoint Port is an important transit point for processed, non-recyclable 'Black Bin' waste, destined for Europe.
Anything recyclable is recovered from the waste before it is prepared in the form of 'Solid Recovered Fuel' (SRF). It is then shipped to Waste to Energy (WtE) plants in Europe, where it is incinerated instead of coal and oil, to generate electricity for home heating.
Commenting on the licence renewal, Joseph Doherty, Managing Director of Re-Gen Waste said; "The Port has been a valuable partner and an essential part of our supply chain solution. By providing a professional facility, Re-Gen can service our customer base amongst councils in Northern Ireland and overseas power plants, such as in Vasteras, Sweden.
"This is a win-win scenario for Re-Gen WTE Ltd, WPHA and local government as it advances the green agenda by being an important substitute for fossil fuels, as well as enabling councils in Northern Ireland to divert non-recyclable waste away from landfills."
David Holmes, CEO of WPHA added: "Warrenpoint Harbour is delighted to be part of this refreshingly green initiative, which so sustainably and responsibly tackles waste issues. Re-Gen is a market leader in this area of green expertise and the Port is committed to continuing to play its part in enabling their success story."
Re-Gen WTE Ltd is a sister company of Re-Gen Waste Ltd, which employs 240 staff across a wide range of disciplines. Its operations include, mixed dry recycling (MDR) processing, municipal solid waste (MSW) processing, transport and engineering.
The company operates its purpose-built installation 24 hours a day and has processed nearly two million tonnes of household waste to date.
Sign Up To Our Newsletter