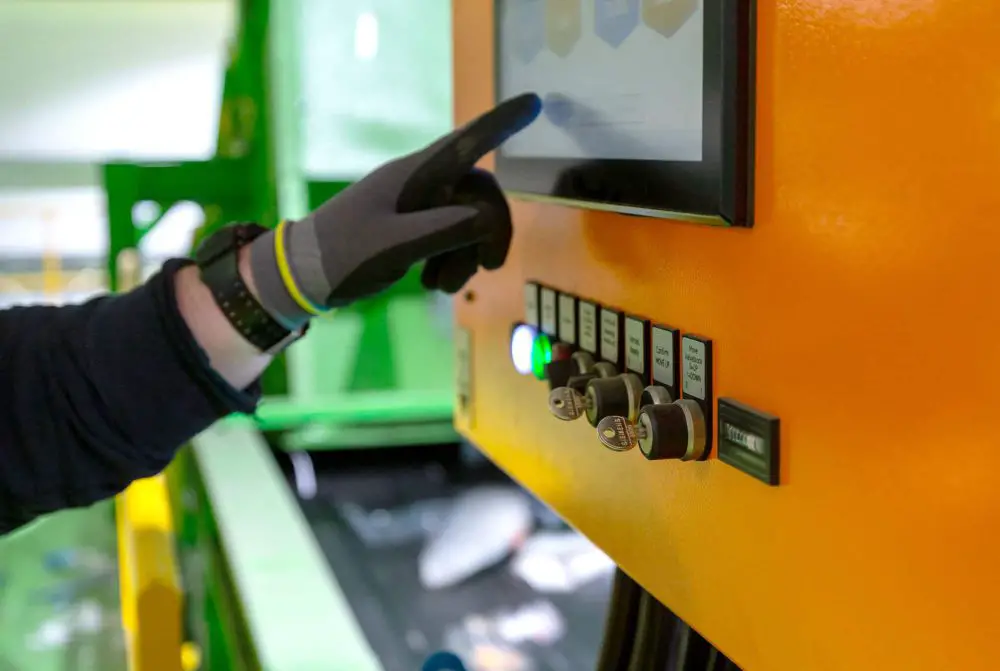 Joseph Doherty, Managing Director of Re-Gen Waste argues that the proposed model is not in the best interests of the customer, in terms of engagement and participation.
In November last year, the Welsh government published their consultation on the enforcement regime for non-domestic rateable premises in Wales and their separation requirements for the collection of recyclable waste materials such as food, glass, paper, card, plastics, and metals. The purpose of which is to increase recycling from non-domestic premises in Wales.
The proposed regulations require the occupiers of non-domestic premises (including businesses, charities, and public sector bodies) to present specified recyclable materials for collection separately from each other and separate from residual waste and they require the collection of such materials to be collected and kept separately. The regulations propose to ban specified separately collected recyclable materials from non-domestic and domestic premises from incineration and landfill; ban all wood waste to landfill and ban the disposal of food waste to sewer.
The new collection regime has a new enforcement regime to ensure its delivery. Businesses could be fined £300 for not presenting their recycling sorted and separated into different material streams. While their recycling collector could be fined £500 if they remove materials not presented as sorted in accordance with the regulations.
The proposed levels of fine are based on the results published in March 2021 of a consultation undertaken between September and December 2019 on the scheme system for separate collection and its enforcement.
The 2019 consultation received just 100 responses despite there being an estimated 262,800 enterprises active in Wales in 2021, employing around 1.2 million people. Even if all the respondents were from business enterprises (which they aren't) it means the responses only reflected the views of 0.004% of those affected.
Yet, some significant changes are to be made based on those responses and put in place from October 2023. Up to six different containers will have to be purchased and provided to business customers but individual businesses will need different sizes for each, due to the nature of their business and the volumes of waste they produce.
That is an extremely challenging timescale to get the additional containers delivered, information on the new collection scheme distributed to all affected non-domestic rateable premises, and for their waste collectors to source additional vehicles and crews and schedule new collection rounds.
Current lead times on new refuse truck orders can be 12 to 24 months which indicate the scale of the challenge they face. Unlike collections from households, Welsh non-domestic rateable premises will have to bear the increased costs themselves.
In fact, the Welsh government has spent significant amounts of money supporting councils to change households over to fully separated collections. There will be no funding like this for Welsh businesses. Statistics show that 0.6% of total active enterprises in 2021 were large (250+ employees); 4.4% were small and medium-sized enterprises with 0 to 249 employees, and micro enterprises employing 1-9 employees accounted for 95%. It is the smallest businesses that will be hit hardest.
The whole collection infrastructure has less than 10 months to put the changes in place for Wales. Each business will require a waste audit in advance of any contract being signed for the collection. That's a lot of income for waste auditors.
Businesses in Wales will have to find space for up to six containers on their sites to be able to manage the required material streams: food, paper and card, glass, metal and plastic and cartons, unsold small waste electrical and electronic equipment (sWEEE), and unsold textiles.
This is in contrast with a single large bin for the commingled collection of multiple dry recyclable materials (paper and card, glass, metal and plastic and cartons), plus food waste. Most businesses will not regularly produce unsold sWEEE or textiles but is unclear if they will need to store containers in anticipation of the time that they might, or whether there will be a de minimis threshold below which exemptions will apply.
Unlike households where the occupants remain fairly constant over time, the challenge for non-domestic rateable premises will be to ensure they do not get fined. This will involve having robust processes in operation to separate their waste, recycling into the various material streams and presenting their containers correctly for collection. It is hoped that the regulators give sufficient time for the changes to embed and run smoothly before they begin dispensing fines.
This is a model that I believe is not in the best interests of the customer, in terms of engagement and participation. I think that collecting as many recyclable materials as possible together in one container, then letting automated sorting linked with artificial intelligence material selection split the items into different material streams, is the most popular solution to the circular economy challenge.
MRFs that have been invested in and have developed over time, like the one operated by Re-Gen in Newry, can adapt as technology advances and are best placed to provide rich, granular data to governments, council and business customers, brands, and retailers, to measure progress.
We believe data will be vitally important. AI technology will help to read brands and shapes to capture information, which will help us understand exactly how many of each type of packaging format by brand, have been processed.
Sign Up To Our Newsletter