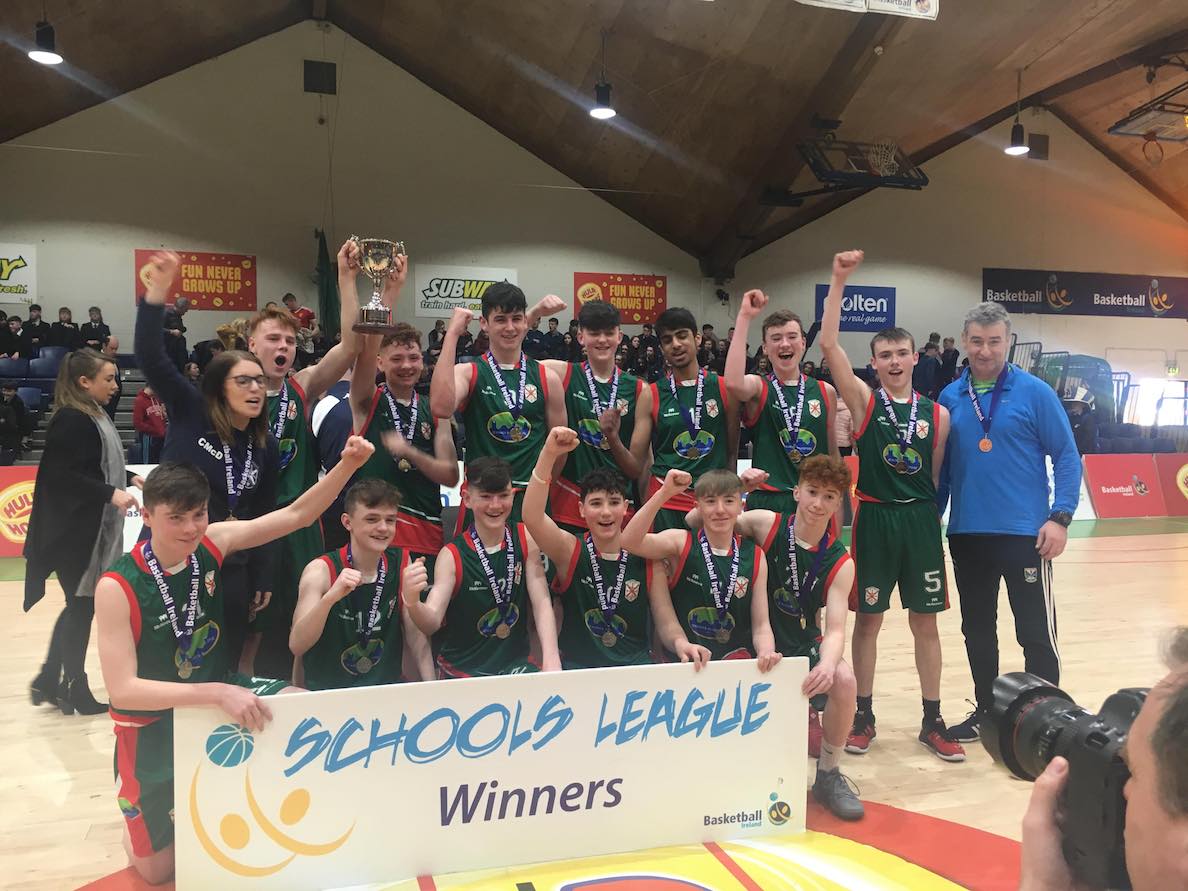 St Patrick's Grammar Armagh 65 Heywood Community School 42
St Patrick's Grammar School Armagh landed an All-Ireland basketball title with victory over Laois side Heywood in the under-16 final at the National Basketball Arena in Tallaght on Thursday.
A fast start caught Heywood napping, with the first quarter all Armagh, who never let that early initiative slip for the entire duration of the contest.
St Pat's school put up a huge 23-9 score in the opening quarter. Heywood matched them thereafter but the foundations had been laid for this fantastic achievement.
A strong final quarter added the gloss for the Armagh side who outscored their opponents by 17 point to nine to lay claim to the crown.
The boys were paraded in front of the school to bask in the acclaim.
Mr Clarke introduced the team and spoke about the pride they have brought to the school.
Years 8, 9, 10 were present to hear about the campaign from Miss McDaid and the dedication the boys had over the year in order to win yesterday's final.
Sign Up To Our Newsletter