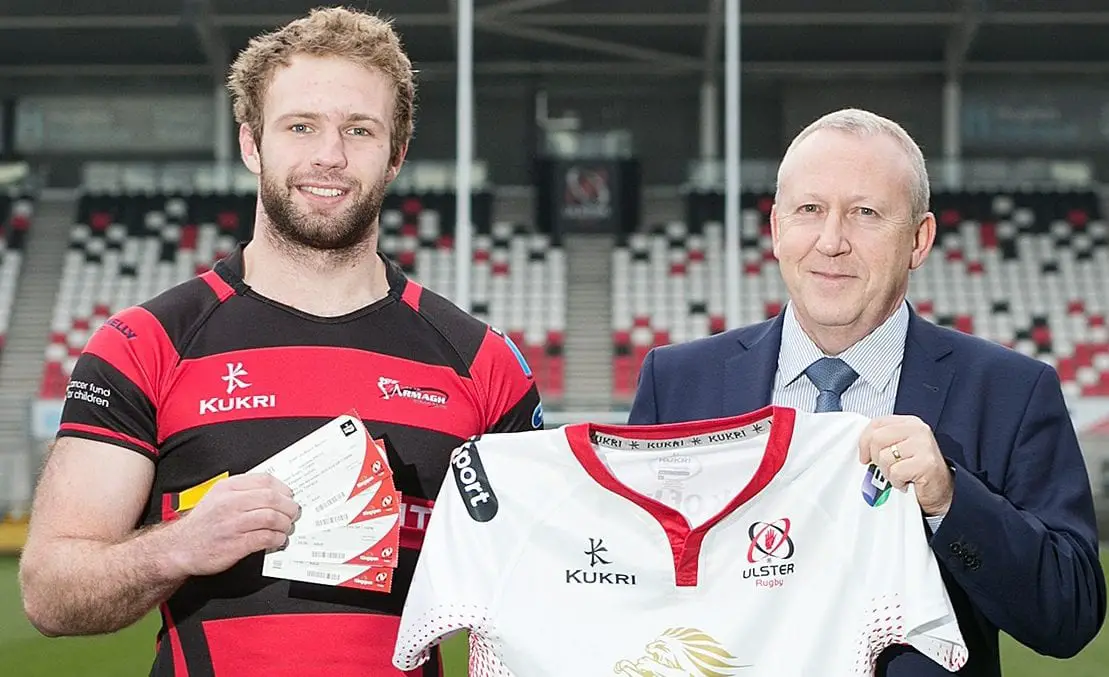 Title sponsor of the Ulster Rugby Premiership, SONI (System Operator for Northern Ireland), have announced that they will be rewarding the best player performance across each set of SONI Ulster Rugby Premiership fixture weekends for the rest of the season.
The 'Player of the Round' will be chosen by a panel of judges from SONI and Ulster Rugby with each winning player being rewarded with Ulster rugby tickets and official Ulster Rugby Merchandise.
Nick Fullerton, Senior Manager at SONI said: "SONI's partnership with Ulster Rugby and the sponsorship of the SONI Ulster Rugby Premiership has enabled us to witness first-hand the incredible talent on show throughout domestic rugby in Ulster.
"We wanted to recognise and reward the players whose commitment and dedication to perform for their club is the reason why the game is flourishing on a community level. SONI is proud to so continue to support our partnership with the league through both our title sponsorship of SURP and the 'Community Champions Award'. This is another small way of rewarding and recognising those involved in the domestic game."
Neil Hanna, Ulster Rugby's Business Development Manager said: "SONI has demonstrated an impressive level of dedication to their sponsorship since they came on board as title sponsors of the Ulster Rugby Premiership last year. The 'Community Champions Award' was an exciting addition to their activation plan and we're delighted to see their continued generous support across domestic rugby with the 'Player of the Round' initiative.
The Ulster Rugby Premiership has a total of 11 teams competing in two Divisions across Ulster. The next round of SONI Ulster Premiership is due to take place on 31st December.
For more information on SONI visit www.soni.ltd.uk or follow on twitter @soni_ltd
Read more news:
Council again says 'no' to £1.8 million housing plan on Armagh playing fields
Church hold prayerful vigil for Sam after serious road traffic collision
Police enquiries 'continuing on behalf of coroner' after baby girl's death
Newsletter
Sign up for our weekly newsletter here.