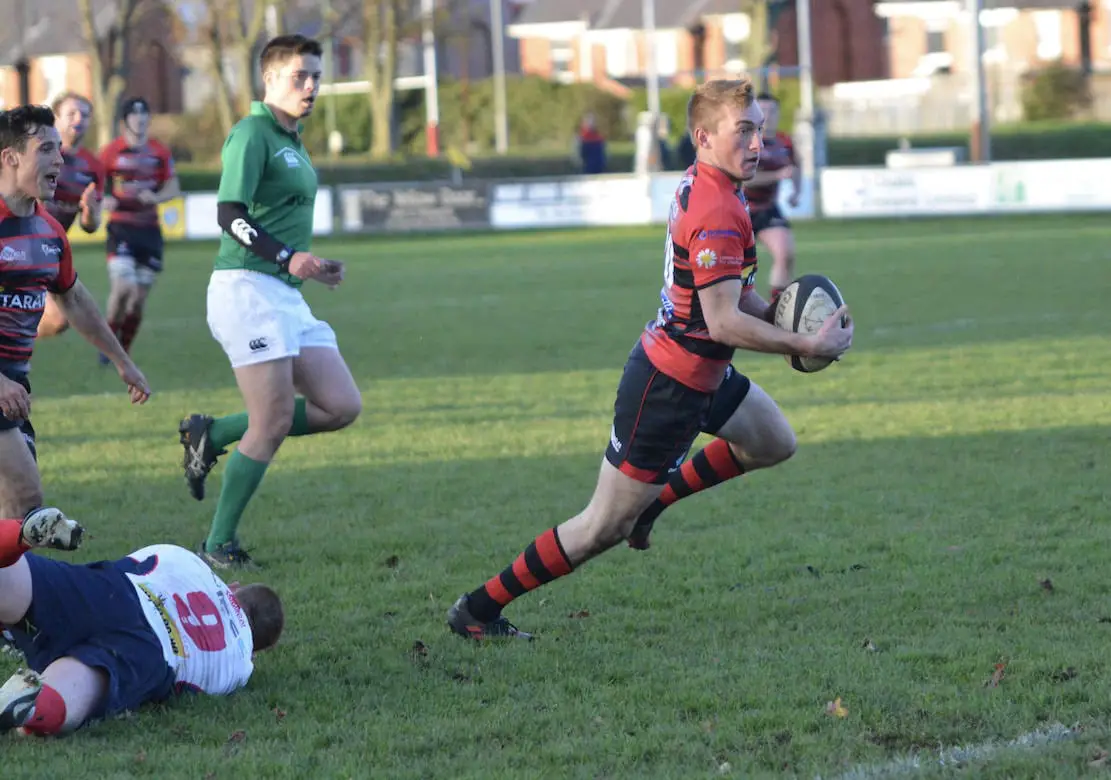 City of Armagh RFC approaches the end of 2017 with what must be one of the most remarkable weeks in the club's 142 years' history.
Tuesday evening sees the first fifteen travel to the Kingspan Stadium where they will play Ballymena in the final of the First Trust Senior Cup.
This is the first time Armagh has competed in the Senior Cup final since the club was formed way back in 1875. It should be noted that Armagh's progress in senior rugby has been remarkable since they have only gained promotion from junior rugby seven years ago.
Last season, under the leadership of team captain Ali Birch, they won the SONI Ulster Rugby Premiership for the first time ever. Unfortunately Ali has been forced to retire from playing rugby on medical advice. Andrew Willis will also miss the final due to a long term hand injury. Second row, Peter Starrett also broke a thumb in the team's last match with Cashel in the Ulster Bank
All-Ireland League and unfortunately also misses out on the chance to play in the final at the Kingspan Stadium. Good news, however, is that James Hanna is available for selection following a back injury.
The Armagh coaching team of Willie Faloon and Chris Parker report a clean bill of health with the rest of the squad and stated the team are excited at reaching this major cup final with the potential to write another chapter in the club's history. Ballymena however will be favourites with their strong squad full of Ulster Academy experience but the Armagh boys are up for the challenge.
The Second fifteen also travel to the Kingspan Stadium on Thursday evening when they play Ballynahinch Seconds in the final of the Millar McCall Wylie Junior Cup.
Both games kick-off at 7-30pm.
This will be the team's first cup final since they won the Crawford Cup back in 2012. Coach David Eakin has a full panel of players for selection and team manager Gary Morton is hoping the Armagh boys will play to their potential against favourites Ballynahinch who have dominated this cup in recent years. Armagh Seconds currently hold top position in the KUKRI Ulster Rugby Championship Conference League Division 1.
Club President. John Lennon, praised all the players involved in reaching these two cup finals for their dedication throughout the season. The hard work and commitment witnessed from the various coaches and team management has been magnificent and we hope to see the club continue to prosper at every level.
He went on to wish all committee members, players and supporters a very happy Christmas and a prosperous new year.
Sign Up To Our Newsletter