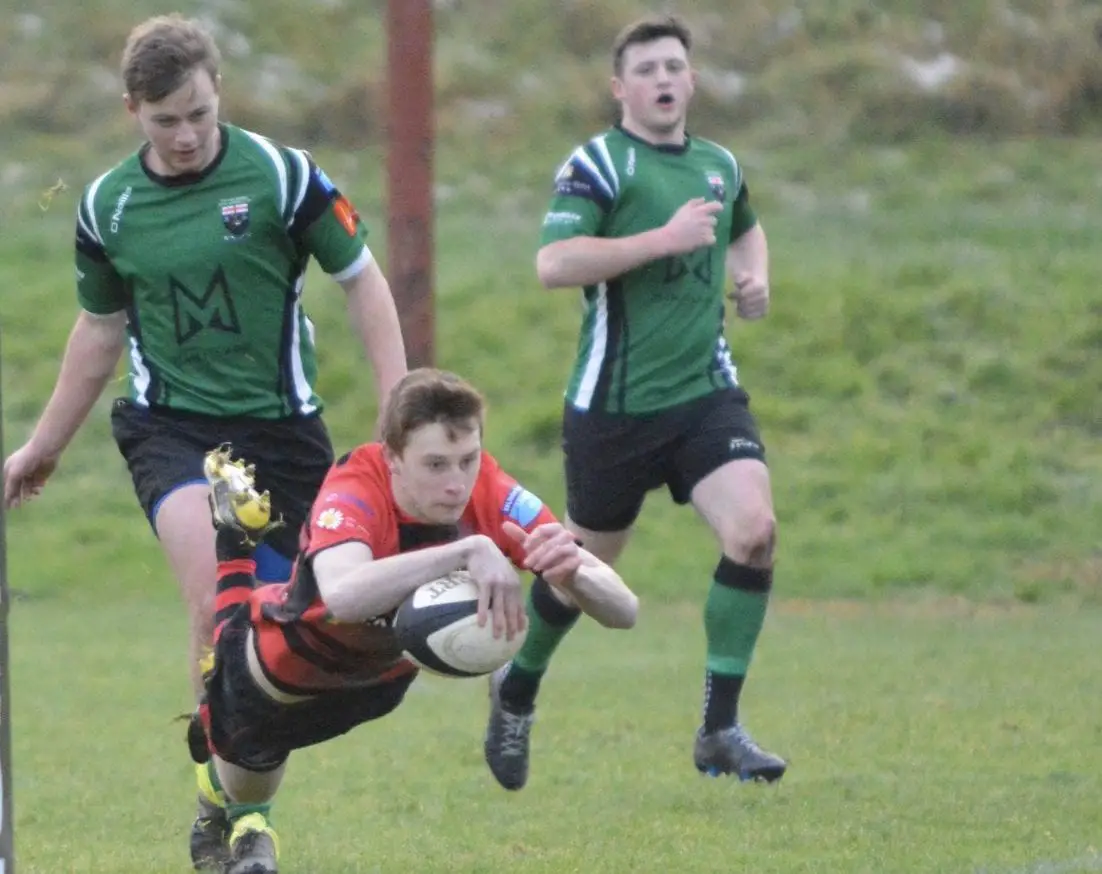 Having won the First Trust Senior Cup for the first time in the club's history earlier in the month spirits were at an all-time high in The Palace Grounds.
Saturday's fixture saw Armagh entertain City of Derry in the SONI Premier League.
City of Derry are going through what could only be described as a 'purple patch' at present. They are firmly anchored at the bottom of League 2B of the Ulster Bank All-Ireland League with zero points.
Derry kicked off with a slight breeze at their backs but within two minute's play Armagh's Tim McNeice scored the first try of the game in the right corned. Cormac Fox's conversion went wide but that was to be the only missed kick of the afternoon. In total he successfully converted eleven tries!
Before half time Armagh had scored no less than eight tries (Tim McNeice, Robbie Faloon – 2, John Faloon -2, RyanPurvis, Glenn Faloon, Chris Colvin).
Cormac Fox's conversions brought the score up to 54-0 at the break.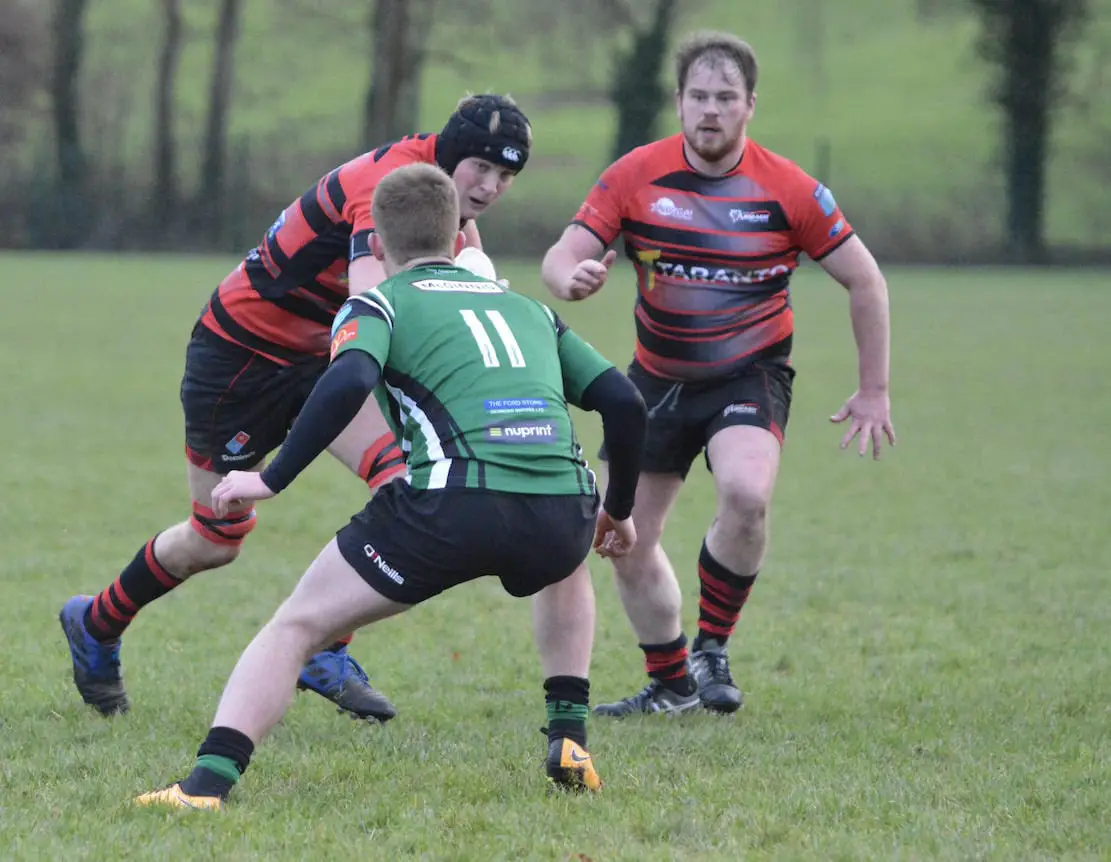 The second half saw further tries from Stuart Hookes -2, Neill Faloon, and John Faloon.The referee 'blew up' eighteen minutes early with the score at 82-0!
While it is always rewarding to chalk up another win for the record it it is never satisfying to see an Ulster Club flounder in the state that City of Derry have found themselves. No doubt they will regroup and return to winning ways.
Next Saturday sees Armagh travel to Cork to play Highfield in the Ulster Bank All-Ireland League. Highfield are currently holding second spot in the 2A League with a single point behind Malone.
They will, no doubt, be very stiff opposition.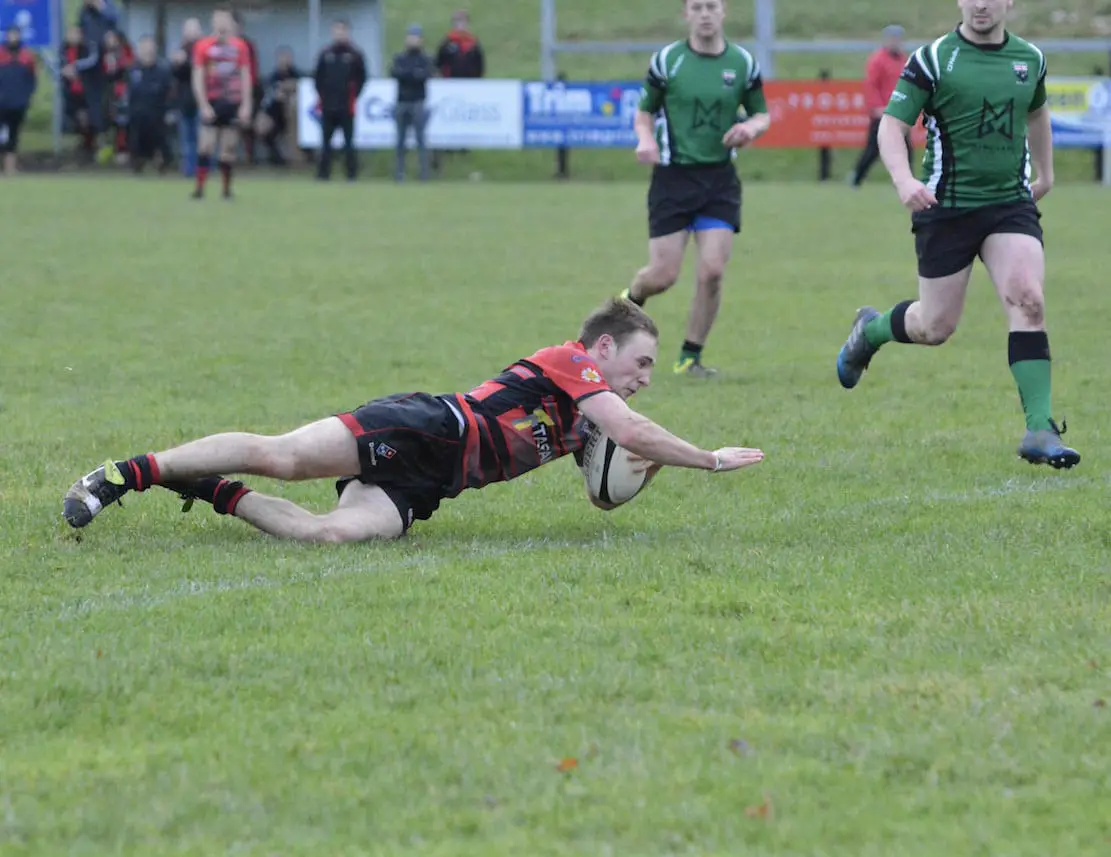 Armagh Seconds Defeat Portadown Firsts to stay top
The seconds played Portadown 1's in a conference league game at Chambers park last Saturday in windy but dry conditions.
With a few players unavailable, Con Oliver and Jordan Faloon were among those who stepped in to help maintain the seconds push for league honours.
The game kicked off with Armagh playing into a stiff breeze and through some early pressure, Portadown converted an early penalty.
Armagh were able to retain the ball for periods enabling them to make progress into the Portadown half. After 20 minutes they found themselves in the Portadown 22 and with Spratt at 9 directing play, a drive by Oliver was carried on by Gareth McNeice who darted through from 5 metres out.
With Harry Boyd converting, Armagh led 7-3. Portadown replied a few minutes later with another penalty to bring the score back to 7-6.
The Armagh centres of Crummie and Cousins where controlling play in midfield with Mckeever and Bogitini looking lively on the wings.
Kyle Faloon made good ground on the left for Mckeever to attack the corner and when confronted by a couple of Portadown defenders, he slipped a neat inside pass for Cousins to go over for a good try.
The conversion by Boyd just made it over to push the Armagh lead to 14-6 at halftime.
Portadown were punished early after the restart when a loose pass was gathered by Cousins on the half way and after a footrace he touched down at the posts for a converted try.
Portadown's intensity increased and persistence by their out half earned the home team a converted try midway out to narrow the score to 21-13.
The Armagh scrum was solid and with Finn at 8 on the front foot, he was able to pick up and look for gaps in the home defence.
However it was as the visitors were pressing in midfield when a loose pass on this occasion snapped up by a Portadown centre. He raced up the pitch to touch down for a five pointer, 21-18 to Armagh.
Led by Captain Willie Martin and Andrew Morton, Armagh brought play into home territory and a penalty awarded for offside enabled Boyd to push the visitors lead out to 24-18.
The mobile Armagh forwards were proving a handful for the Portadown 8 and with the home side having a defensive scrum 10 metres out from their line, McNeice made the tackle and stripped the ball in one movement to charge over at the posts.
With Boyd's conversion this turned out to be the final score at 31-18. With the bonus point secured the side remain on top of the conference league 1 with one game left to play.
Sign Up To Our Newsletter